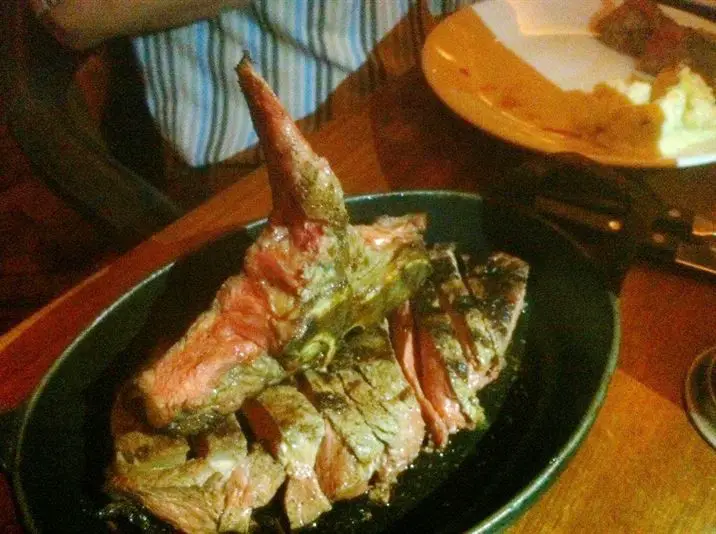 My colon feels like its blocked by a bowling ball, but for all the discomfort, I can honestly say: It was worth it.
For this months Dads Supper Club, a couple of friends and I headed to Hawksmoor Seven Dials across the road from the Pineapple Dance Studios in Londons Covent Garden, whose steaks have been proclaimed by Times food critic Giles Coren as: Flawless. The best you will ever eat.
Now thats a bold claim. Im a fan and afficionado of wagyu beef, which Ive raved about before. It has the most amazing fat marbling running through the flesh, which makes it incredible juicy and flavoursome. I would be amazed if any steak came near it. But it also costs 100 a steak in a restaurant, so I decided before we arrived to judge the Hawksmoor fayre on value for money rather than straight taste-for-taste.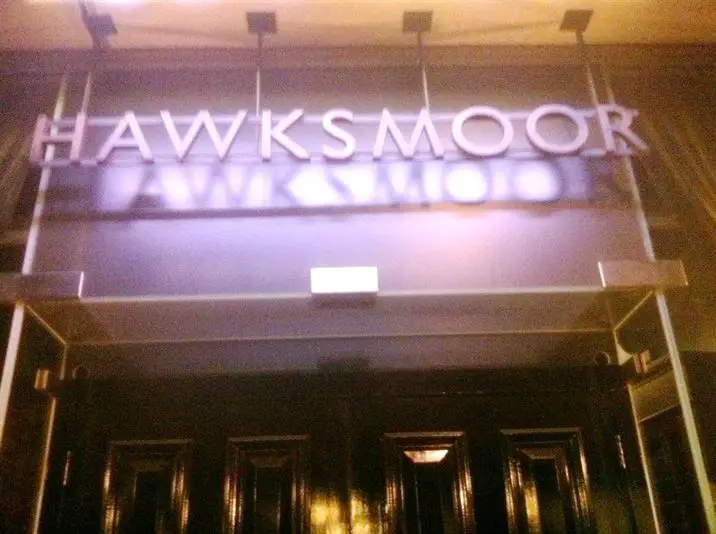 However, the second we sat down in the big, bustling, low-lit, dark wood dining room, and studied both the menu and the wall-mounted blackboards, which displayed in chalk which cuts were available, I realised that the price handicap didnt really need to be applied. A good steak costs money. Period.
The Hawksmoors most popular cuts were priced as follows:
Rib-on-the-bone 7 per 100g
Portherhouse 7.50 per 100g
Chateaubriand 12.50 per 100g
The 100g pricing is there so you can choose whatever size cut you fancy to suit your appetite, from a relatively meagre 250g to a whopping 1.5k i.e. a cut for greedy fat bastards, or to share.
One of the gang chose a relative modest 400g rib-eye steak from the main menu, but me and the other glutton chose a monster 1kg Porterhouse a mega T-bone steak, comprising both a sirloin and a fillet. To share, I might add.
But first, to starters. The three we went for were crab on toast (me), corned beef and bacon, and Tamworth belly ribs. The portion sizes were immense. The crab was shredded and divided into its brown and white components, piled high on the toasted bread. The corned beef and bacon came in a pot, like a pate. But the ribs were the winner. Soft, sticky, unctuous. Best Ive ever tasted.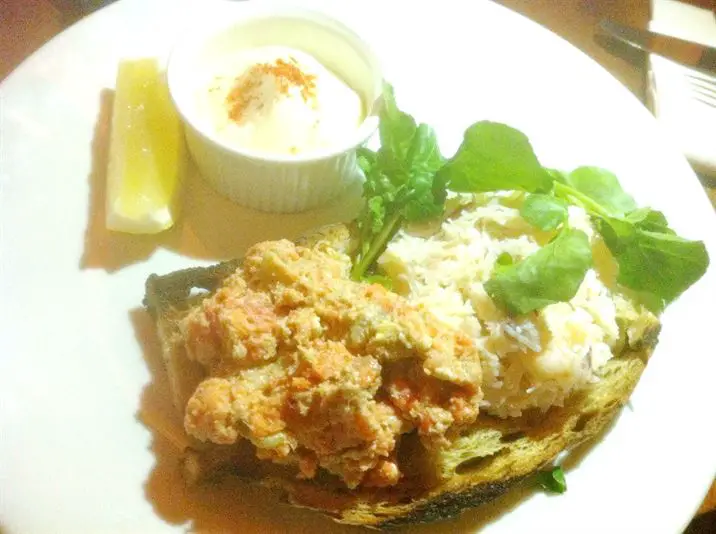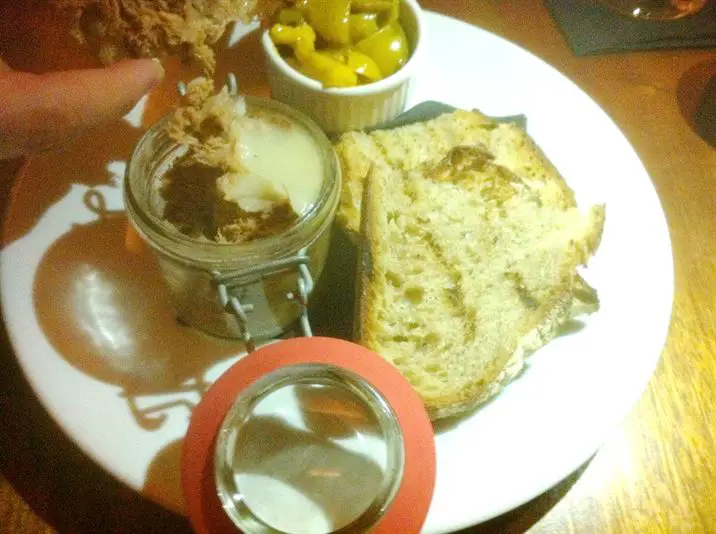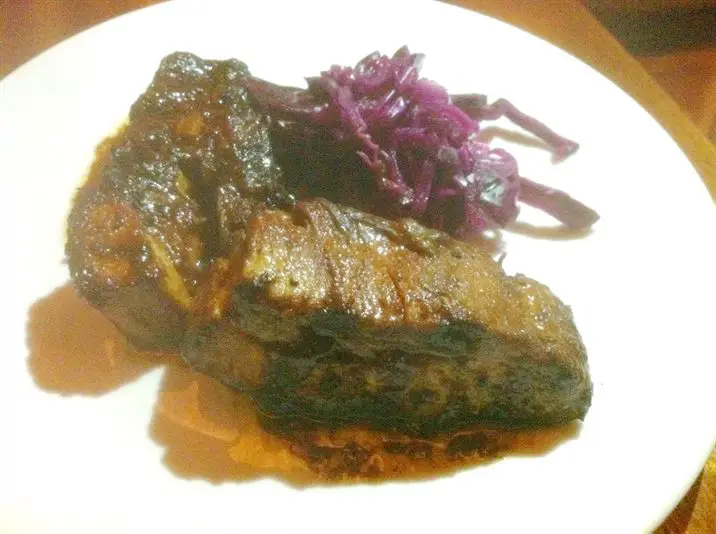 With our steaks, we had buttered sprout tops, beef dripping chips, roast field mushrooms, cauliflower cheese and roasted bone marrow. The phrase Eyes Bigger Than Our Bellies might have been pertinent, but by now our bellies were of Buddha proportions from the starters. Everything was exceptional each dish a meal in itself but all of them trumped by the steaks.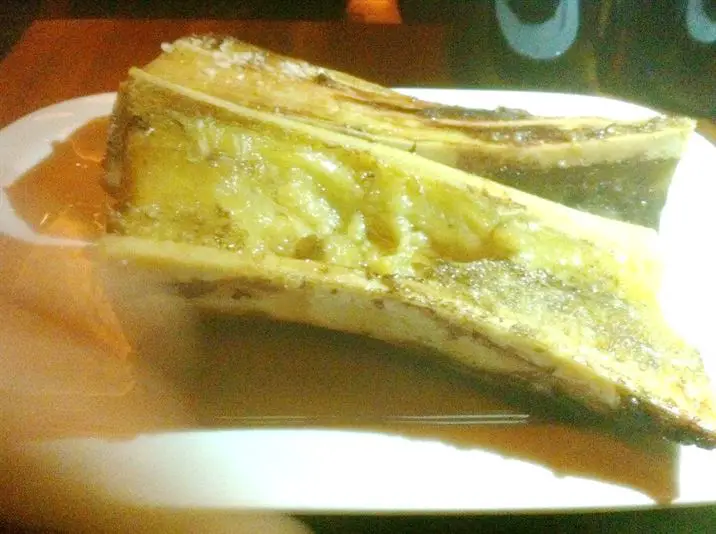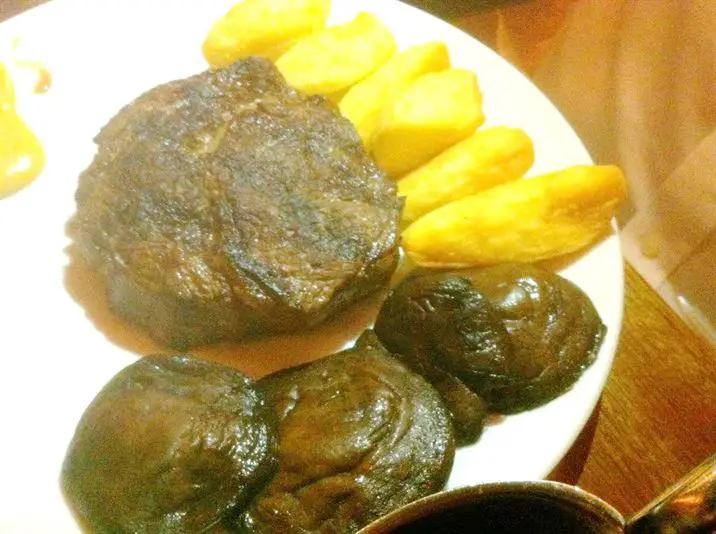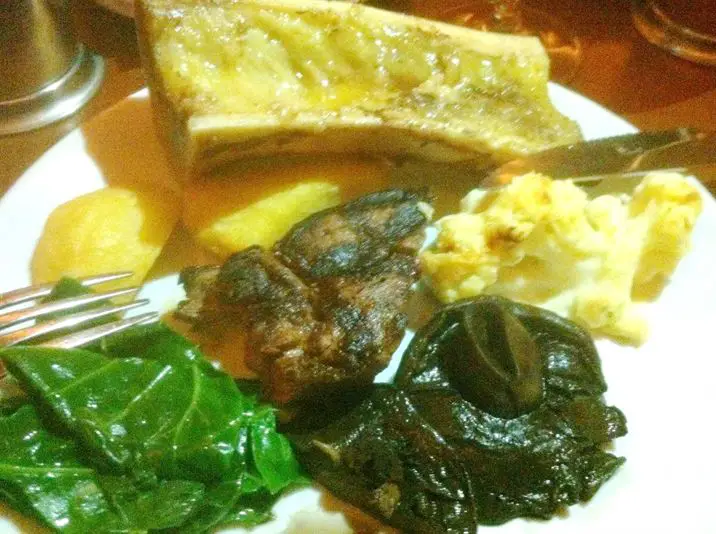 The rib-eye was, as Giles Coren said, flawless. The Porterhouse was perfectly cooked medium-rare, and considerately cut into slices by the chef, with meat so beefy it would have attacked a Matador had there been one in the room. We had them with Stilton Hollandaise sauce and Bone Marrow gravy. Gorge-ous! The wine we chose was a Syrah, third on the list, and at 24 a bottle, incredibly good value.
Somehow, we managed to share a pudding of peanut butter shortbread with salted caramel ice cream. And the greediness of our bunch even managed some Colton Bassett Stilton with biscuits.
I. Cant. Move, I said at the end.
The other two just grinned, holding their bellies, like sated Falstaffs.
Many have proclaimed the Hawksmoor to be the best steak restaurant in London. I dunno: Ive only been to three. But in terms of value for money, was the experience the best? And was the steak better than wagyu.
Almost.