If you want to sleep better and enjoy a good night's rest, you need to renew your dinners and include those ingredients that help you to fall asleep.
In today's post, we bring you 7 proposals for delicious dinners that contain all the nutrients you need to finally rest better.
Discover them below!
A comfortable bed is not enough for a good night's sleep
You have the best bed in the world, your bedroom is comfortable and maintains the ideal temperature, you are calm… but you sleep worse than ever.
It makes sense. Your body has been struggling these days with acute stress, which can show up in the form of irritability, impatience, and difficulty sleeping well or sleeping often.
Some dishes are easy to prepare and will help your body to elaborate on the substances that induce sleep.
These dishes include carbohydrates as well as proteins.
For example, tryptophan, an amino acid that we obtain from dietary proteins, is converted into serotonin, which is converted into melatonin, a vital hormone that helps us sleep.
Without food proteins, we have no way of producing all these essential substances for the sleep cycle.
What ingredients should a dish contain to help you sleep better?
Vegetables and fish. Oily fish, rich in zinc, phosphorus, magnesium, selenium, iron, iodine, vitamin A (beta-carotene), and vitamin D, is perfect to avoid those deficiencies that rob you of sleep.
Carbohydrates. Like proteins, carbohydrates are necessary to complete the night's rest cycle: one of their functions is precisely to facilitate the entry of tryptophan into the brain.
Prefer brown rice because it is usually more digestive than pasta.
Quinoa. It has all the essential amino acids we need, slow absorption carbohydrates, and potassium, phosphorus, magnesium, calcium, iron, and zinc.
Turkey and vegetables. Low-fat meat that provides you with quality proteins and tryptophan.
7 delicious recipes for dinner to help you sleep better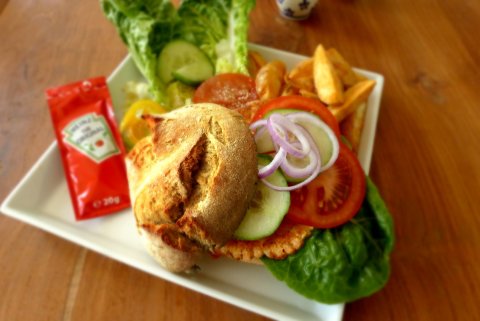 Salmon burger
Accompany it with a vegetable rich in choline and folic acid, such as broccoli, and you will have a dinner full of nutrients.
To prepare the dough you only need a loin or a slice of this fish, well-boiled broccoli, 1 egg, salt, and dill (or spice you like).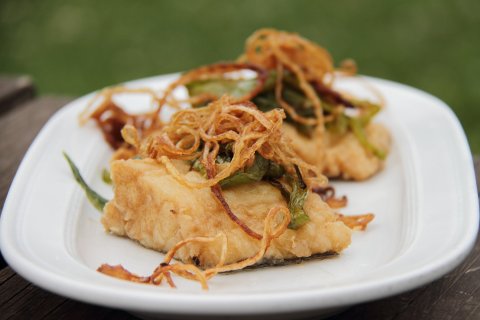 Grilled cod
This is another option with fish -this time white- very suitable for your dinners.
Serve it with a sauté of sliced garlic and kale, another vegetable from the cruciferous family (like broccoli). You can also add roasted butternut squash.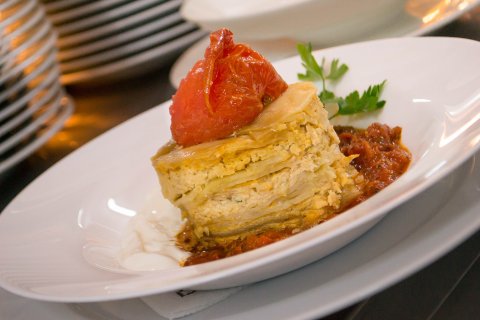 Light eggplant lasagna
It contains crushed tomato sauce, a boom of lycopene and vitamin C; tuna, which has similar properties to salmon; and spinach, rich in iron, B vitamins, and vitamin C.
Eggplant slices replace the pasta. You can gratin it with mozzarella which is another good source of tryptophan, proteins, and calcium.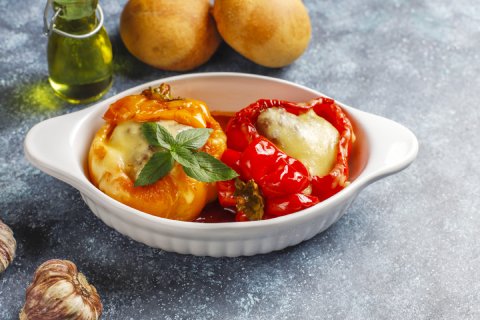 Stuffed red peppers
Red peppers are a bomb of vitamins C and A: stuff them with boiled rice and the vegetables you like best (for example, chard, which contains iron, and carrot, plus vitamin A). You can even add a few prawns.
Finish this star dish with a grated hard-boiled egg. You can put it in the filling or pour it on top, as you prefer.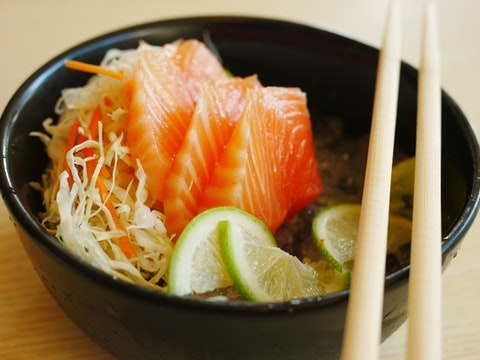 Sushi bowl
The name may come as a surprise, but it consists of dumping the most common sushi ingredients into a bowl. And the base of this recipe is a grilled salmon loin.
Accompany it with rice, vegetables, and some dehydrated seaweed flakes, but let your imagination run wild! Add carrots, sesame seeds, olive oil, spices… Although at first, it may seem an unusual dish, you can find all the ingredients in your nearest supermarket.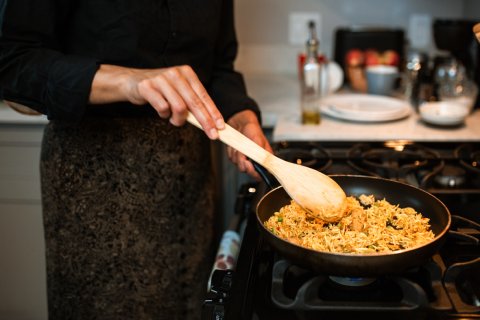 Vegetable and quinoa paella
It is worth trying this surprising combination in which quinoa "steals" the place of rice. You can incorporate squid, shrimp, mussels, green beans, broccoli, onion, bell pepper, corn, sprouts, or sprouts…
It is an ideal dinner to fill your plate with minerals and vitamins.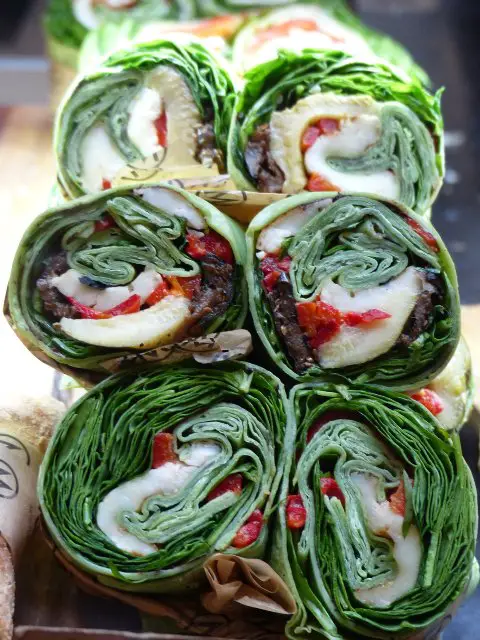 Vegetable Wrap
Instead of using the typical wheat or corn pancakes, we propose you make some rolls with lettuce leaves.
Choose the largest and most tender ones so that they can be folded well. Wash and dry them well and place pieces of turkey and cooked vegetables on top. Roll up and serve, if you like, with a homemade yogurt sauce.
Don't forget the lunch!
Also, remember that a complete lunch is very important to have a healthy life, that's why we share here 25 quick and healthy recipes for lunch ideas!
If you want to see more recipes, visit all the ideas we have for you at Lay the table!
In conclusion, if you eat healthy during the day you will have a good rest during the night and you might even have sweet dreams.
By the way, if you are interested in the topic of why we dream and what is the meaning of some dreams, for example, dreaming about numbers, we recommend you read the following post: What are dreams and why do we dream about numbers?
Related articles:
https://laythetable.com/recipe/25-quick-healthy-slimming-world-lunch-ideas/
https://laythetable.com/recipe-shed/thai-marinated-grilled-vegetables/
https://laythetable.com/uncategorized/how-to-make-mediterranean-roast-vegetables-with-quinoa/
About the Author:
Mónica Chacín, SEO Copywriting specialist and author of a
book of reflections and poetry known as "Serendipia de sueños"
www.monicachacin.com