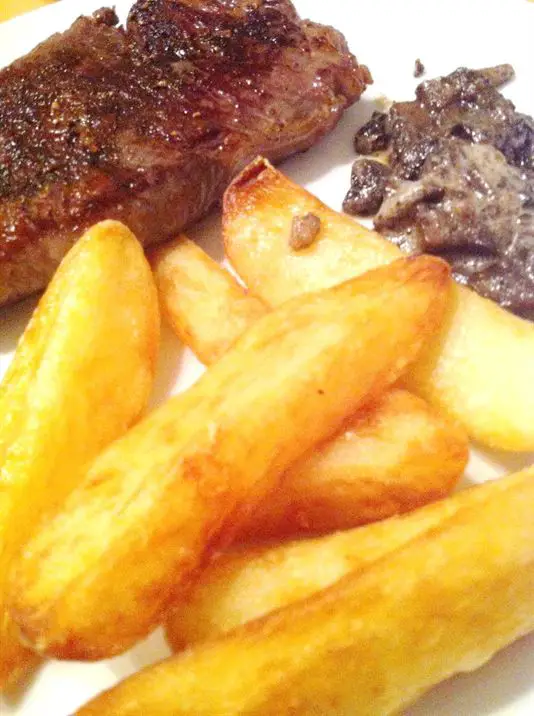 Nothing beats a perfectly cooked chip. Crunchy and golden on the outside, fluffy, white and melt-in-the-mouth on the inside. And the way to create the perfect chip is to cook them not once, not twice, but three times. I have been cooking my chips this way ever since I followed Heston Blumenthals recipe for them. Once youve tried them, you will never look back. And you dont even need a deep-fat fryer to make them. Just a deep frying pan will suffice.
(Update: Since I posted this Ive had such fantastic feedback that Ive decided to enter them into a competition for potato recipes. Please vote for me if you think theyre worth it. Ta. The place to go is http://www.lovethegarden.com/blog/potty-about-potatoes)
Makes enough for 2 people
1 litre vegetable, sunflower or groundnut oil
4-5 large floury potatoes. I use Maris Piper or King Edwards
Sea salt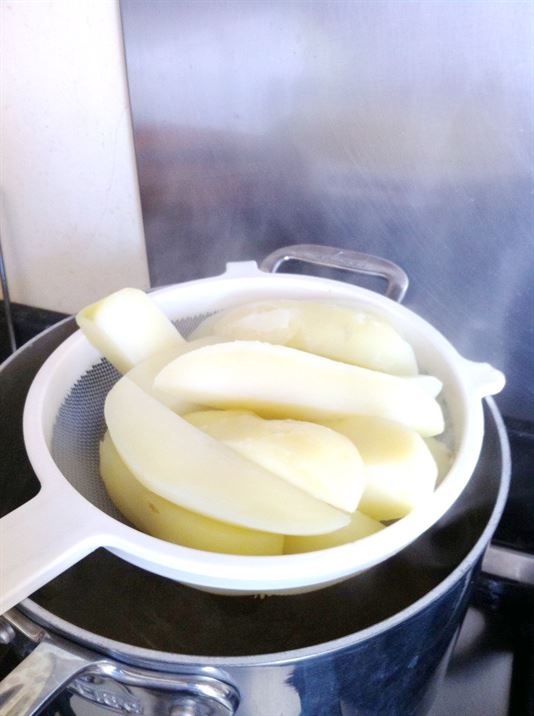 STAGE 1: PARBOIL
Bring a large saucepan of water to the boil. Meanwhile, peel and cut the potatoes into thickness of your liking. I like a combination of different thicknesses and lengths so you get different textures with the end result. Carefully lower the potatoes into the boiling water and reduce to a simmer. Cook for 10-15 mins, carefully monitoring. You want the potatoes to be very tender, with ragged edges a few moments before they would collapse and make soup! Remove fromthe heat, drain in a colander or sieve, and plunge into cold water to stop the cooking process. Drain again, then transfer to a plate and leave to air-dry.You can put them in the fridge until later, or even overnight. They also freeze well.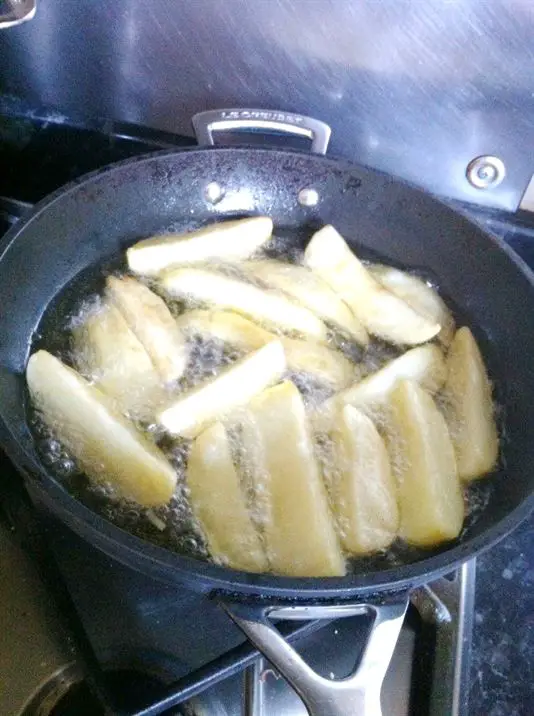 STAGE 2: FIRST-FRY
This stage removes the moisture from the cold chips and allows them to be crisp in the final stage. Pour the oil into a deep-sided frying pan and heat over a medium flame until a cold chip placed in it creates a gentle sizzle. Fry the cold chips in batches, so as not to overcrowd the pan. Turn the chips from time to time, taking care not to burn them. Each batch should take 10-12 mins. When they are slightly wrinkly and pale yellow, removethe chips  from the oil and drain on kitchen paper.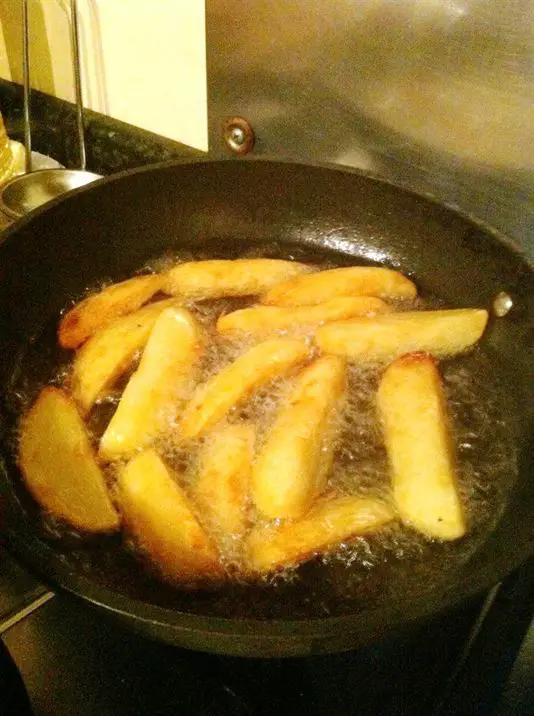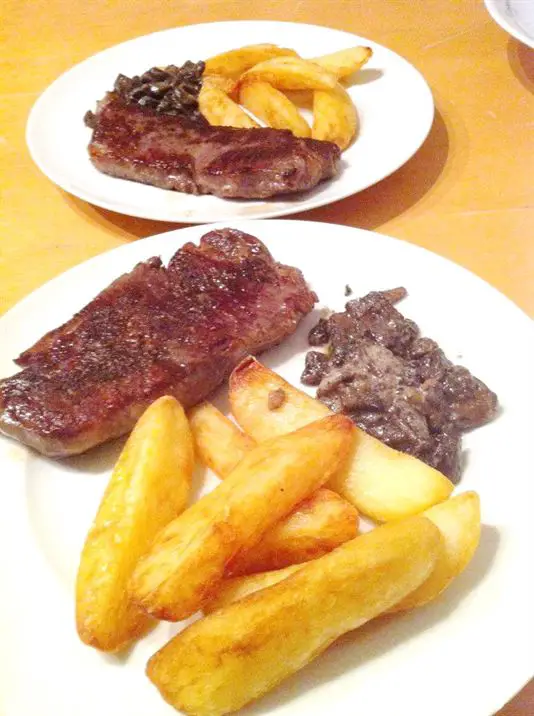 STAGE 3: FINAL-FRY
Heat the same oil as in Stage 2 until it starts to smoke. Again, cook the chips in batches until they become very crispy and a deep golden colour, approx. 4-5 mins per batch. Carefully remove from the oil with a slotted spoon. Drain on kitchen paper and sprinkle with sea salt. Serve with whatever you fancy, but they go particularly well with steak and Stilton mushrooms, with a dollop of mustard.