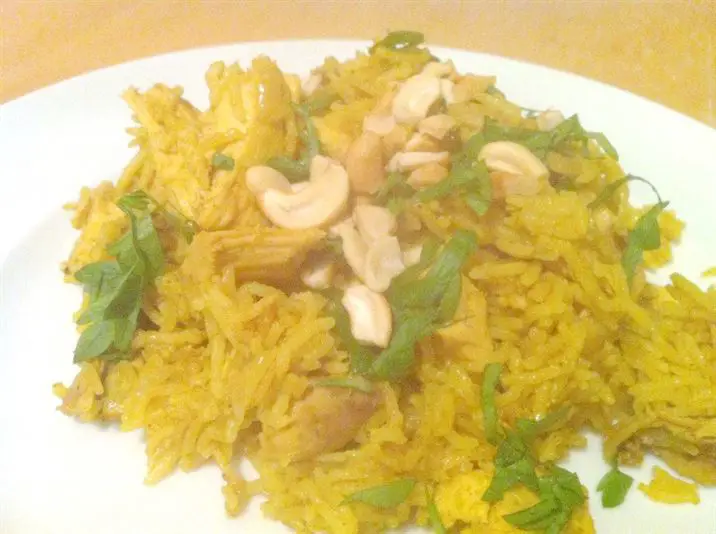 The theme of this weeks Recipe Shed is PASTA, PULSES AND RICE. I opted for rice because Ive never been able to cook the damn thing very well and I felt like a challenge, coupled with the fact I had some chicken leftover from the Sunday roast.
So here I present to you the One-Pot Indian Classic CHICKEN BIRYANI
Serves 2
225g basmati rice
20g butter
1 large onion , finely sliced
2 bay leaves
4 cardamom pods
small cinnamon stick
1 tsp turmeric
Leftover chicken (from the Sunday roast), chopped into chunks (or 2 cooked chicken breasts, skinned)
2 tbsp curry powder (I used Madras), mised with water paste
1 tbsp raisins
750ml chicken stock
Chopped coriander and nuts, such as almonds, peanuts or cashews, to serve
1.  Soak the rice in warm water, then wash in cold until the water runs clear.
2. In a saucepan, heat the butter iand cook the onions, bay leaf and whole spices for 10 mins.
3. Sprinkle in the turmeric, then add the chicken and curry paste and cook for 3-4 mins.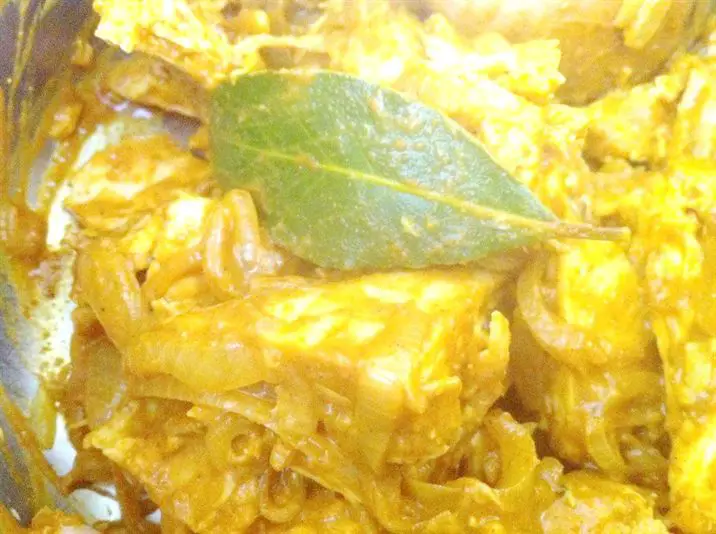 4. Stir the rice into the pan with the raisins, then add the stock. Place a tight-fitting lid on the pan and bring to the boil. Lower the heat to a minimum and cook the rice for another 5 mins. Turn off the heat and leave for 10 mins. Stir well, mixing through half the coriander.
5. To serve, scatter over the rest of the coriander and the nuts.
¢ Do you have any carbohydrate-loaded dishes to share? Then why not link up to the Recipe Shed. Its a shed with recipes in it. Not literally!
Mister Linkys Magical Widgets " Auto-Linky widget will appear right here!
This preview will disappear when the widget is displayed on your site.
For best results, use HTML mode to edit this section of the post.
¢ Next Thursdays Recipe Shed is going to be hosted by the lovely TheBoyAndMe with the theme CHUTNEYS AND PRESERVES. Put it in your diary.