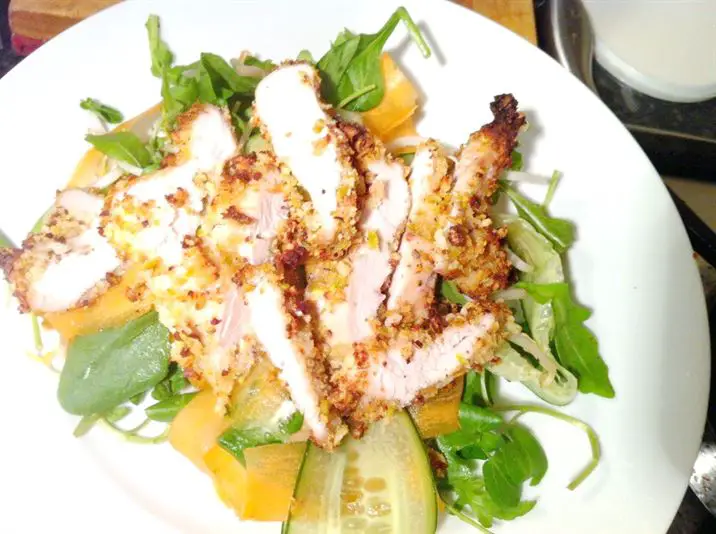 Pistachio nuts are healthy. And not just because you work up a sweat cracking them and peeling them before launching then into your mouth.
They are full of loads of good stuff.  So much good stuff, in fact, that road racer Mark Cavendish the fastest man on two wheels has given his support to a promo campaign by the American Pistachio Nut Growers Association (yes, such a thing exists).
They kindly sent me a few packs to review and to create a recipe using pistachio nuts, but first they wanted me to highlight the health benefits of said nuts.
However, this is a Recipe Shed, and recipes come first, so more about the health benefits further down the scroll.
Until then, I implore you to give this recipe for Pistachio Crusted Chicken  a go. Its ever so easy. Ever so tasty. And ever so healthy.
Serves 4
2  chicken breasts, skinless, cut horizontally into halves
50g shelled pistachios
50g breadcrumbs
Salt and pepper to taste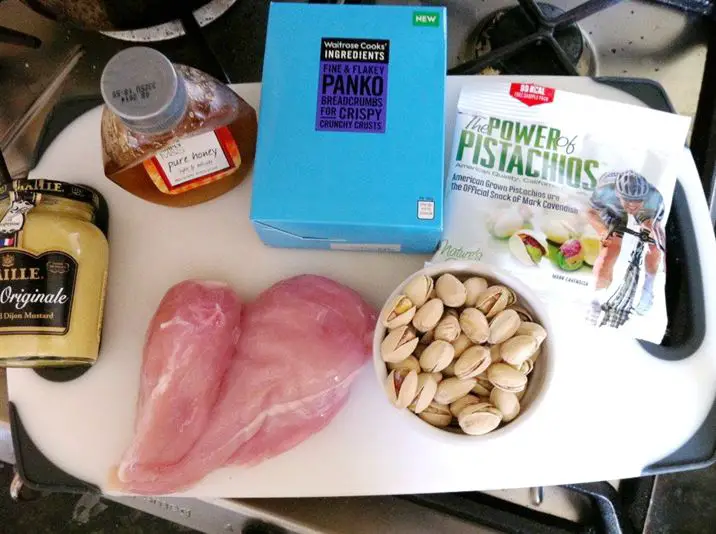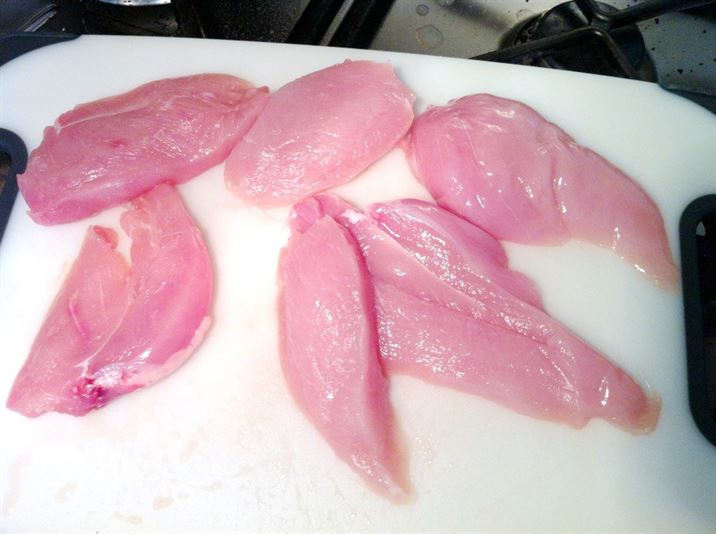 1. Preheat oven to 180C/Gas 4. Line a baking tray with parchment.
2. Shell the pistachios and put the nuts in a blended and whiz to crumbs. Mix together the pistachios and bread crumbs on a plate.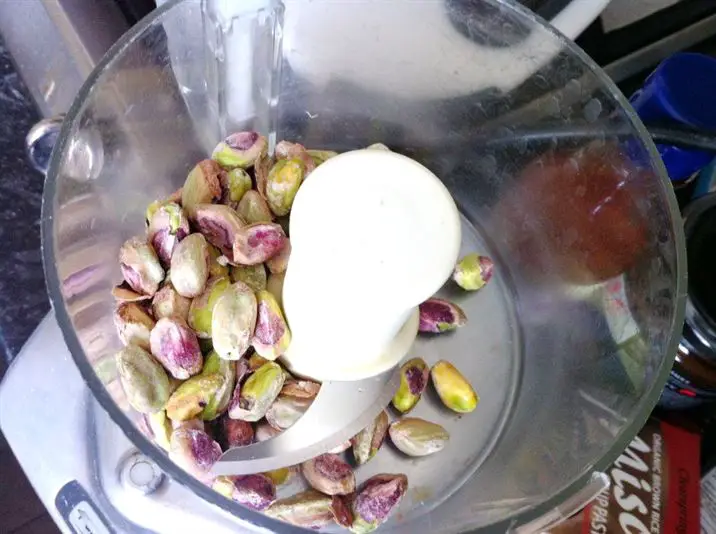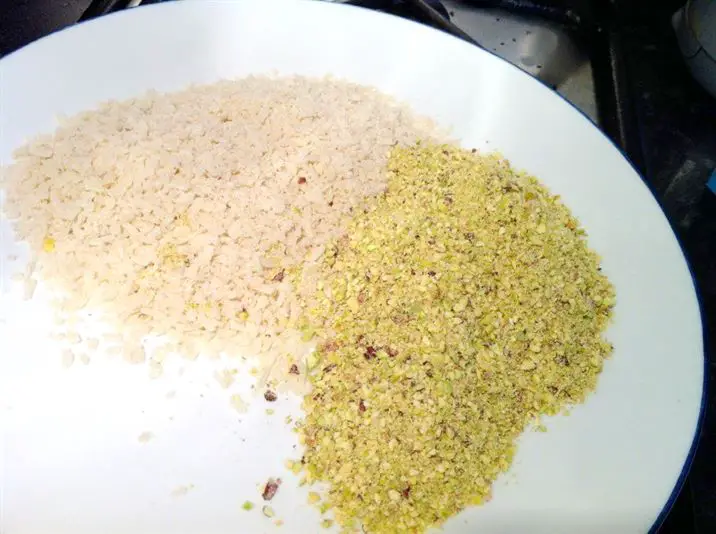 3. In a separate bowl, stir together Dijon mustard, olive oil, honey, salt and pepper until smooth.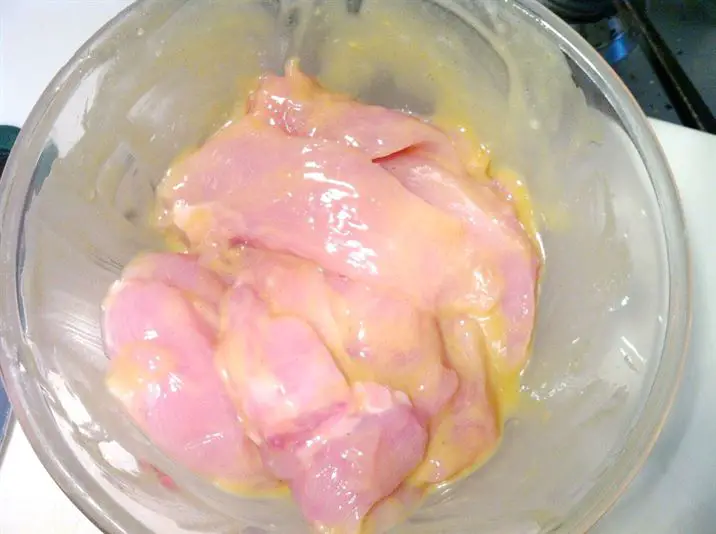 4. Dip the chicken pieces into the mustard mixture then coat with the pistachio crumbs.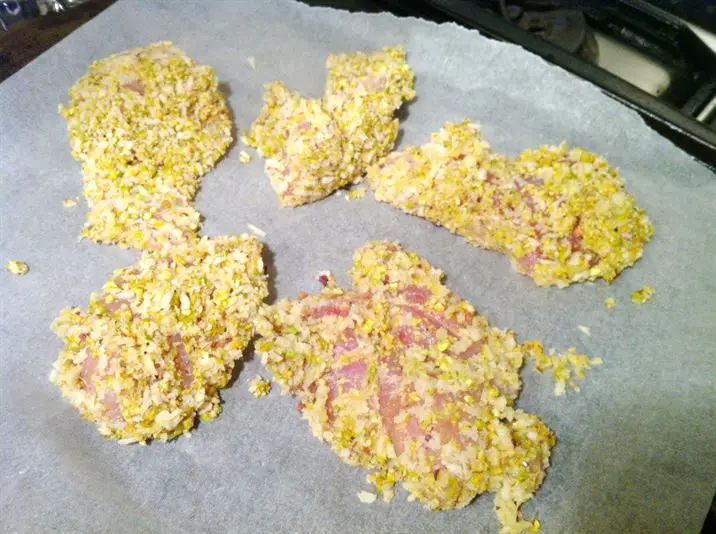 5. Place onto the baking sheet and bake for around 25 mins, until the coating is crisp and golden and the breast meat is cooked through.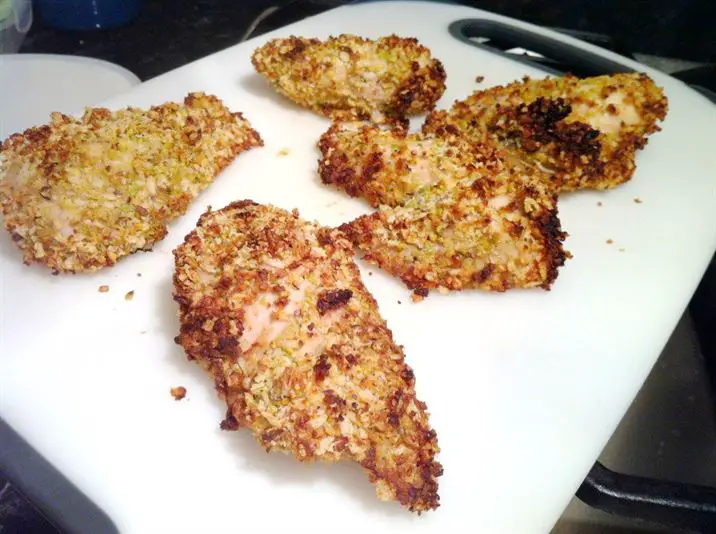 6. Slice into strips and serve on a bed of salad of your choice (I used green leaves, shaved carrots and sliced cucumbers) and if you like, drizzle over a dressing of your choice. Sweet chilli works a treat, as does honey mustard, or even, as Ive done here, this Japanese katsu curry.

Now, about those health benefits. Heres some facts and stats for you. 
¢ 49 pistachio nuts have as much potassium as an orange
¢ Pistachios contain 3 grams of fibre, 6 grams of protein, and 11 grams of heart-healthy fat per serving about 49 nuts
¢ Pistachios are packed with healthy antioxidants similar to those found in fruits and vegetables
¢ The antioxidants found in pistachio nuts help fight against heart disease and help prevent hypertension in people with cardiovascular risks
¢  Although pistachio nuts have high-fat content, most are unsaturated so are not be fully absorbed into the body
¢ Simply shelling and eating pistachios one-by-one slows consumption, allowing you to feel full more easily!!