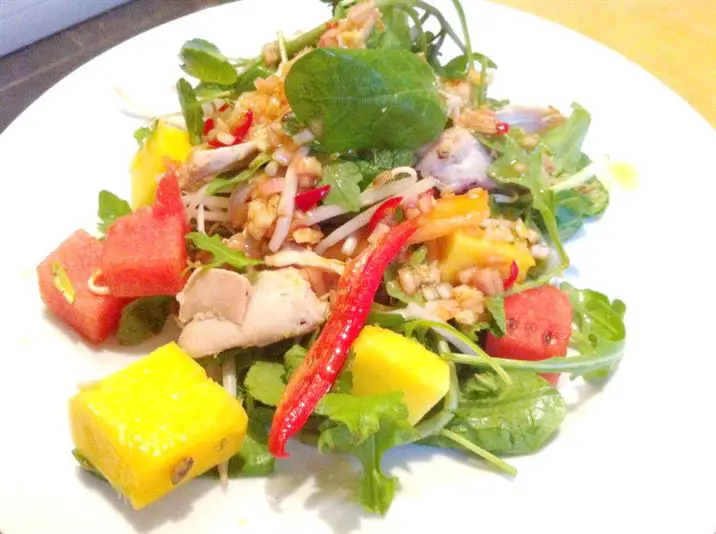 Because I live in a cave on the Moon, Wagamama has never been on my radar. Aside from that, sharing tables with complete strangers aint my thing.
But when youve got three kids, as we have, nobody wants to come near you, so you get a whole table to yourself. Win-win!
Hence, for the past couple of months, me and my brood have upgraded from McDonalds to Wagamamas for the occasional treat.
The food is a revelation: light and healthy- but very delicious. Im usually a salad avoider, but at Wagamamas I wolf them down.
The key is the dressing: zingy and sharp with a touch of heat. Perfect for adults and kids.
So on our last trip, I decided to invest in a Wagamama cookbook, so that I can re-create their fantastic recipes at home instead of shelling out a small fortune every other weekend.
This first one uses Wagamamas hugely popular Salad Dressing.
You can use it with whatever salad ingredients float your boat. Ive gone for a mega crunchy aromatic salad using chunks of chicken leftover from the Sunday roast.
This recipe will serve 4, but adjust the quantities for your own needs. You can make a double or even triple batch and keep it in a lidded jar in the fridge for a few days.
For the Wagamama Salad Dressing
2 tsp finely chopped shallots
2.5cm fresh ginger, finely chopped
1 garlic clove, finely chopped
1.5 tsp rice vinegar
1 tbsp tomato ketchup
1 tbsp water
100ml vegetable oil
3 tbsp light soy sauce
1 red chilli, deseeded, finely chopped (optional)
Juice of 1 lime (optional)
1 tsp sugar (optional)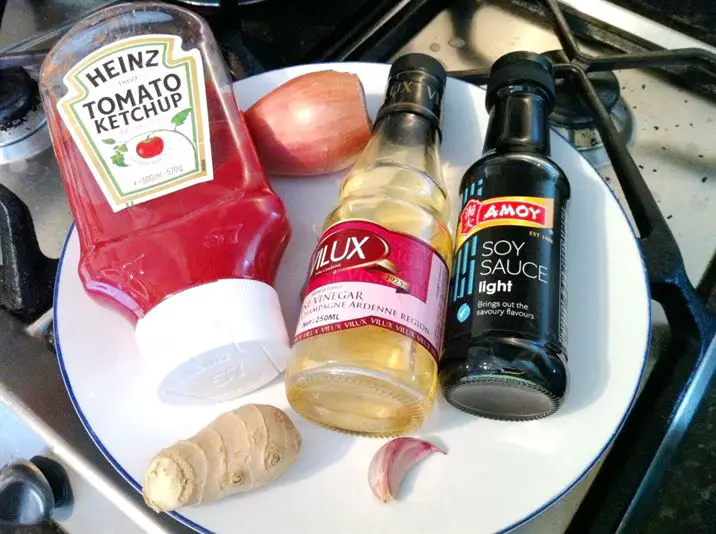 1. Mix all the ingredients together in a bowl and set aside.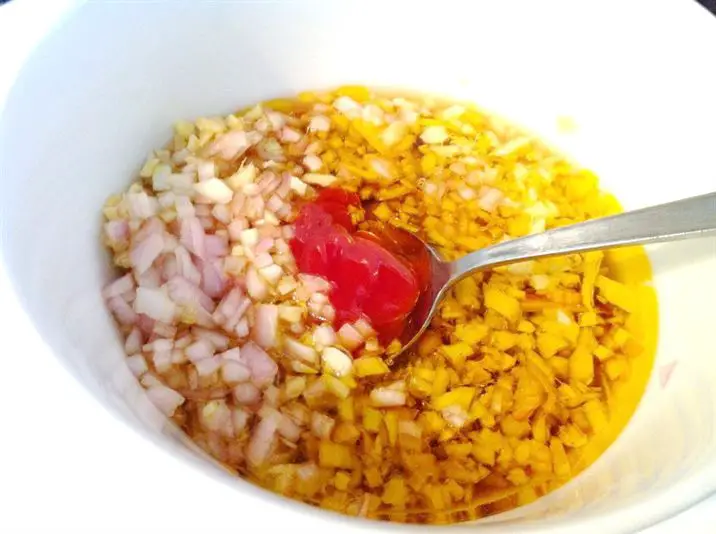 For the salad, I used¦
Leftover roast chicken, or you could use shop-bought, ready-cooked chicken
1 large carrot, sliced lengthways into thin strips
1 red pepper, deseeded, sliced lengthways into thin strips
Handful beansprouts
Two handfuls mixed salad leaves (rocket, watercress, spinach)
½ fresh mango, chopped into chunks
¼ watermelon, chopped into chunks
Small handful fresh mint leaves, roughly chopped
Small handful fresh coriander leaves
1. Pile all the salad ingredients into a large bowl. Toss with a couple of spoons.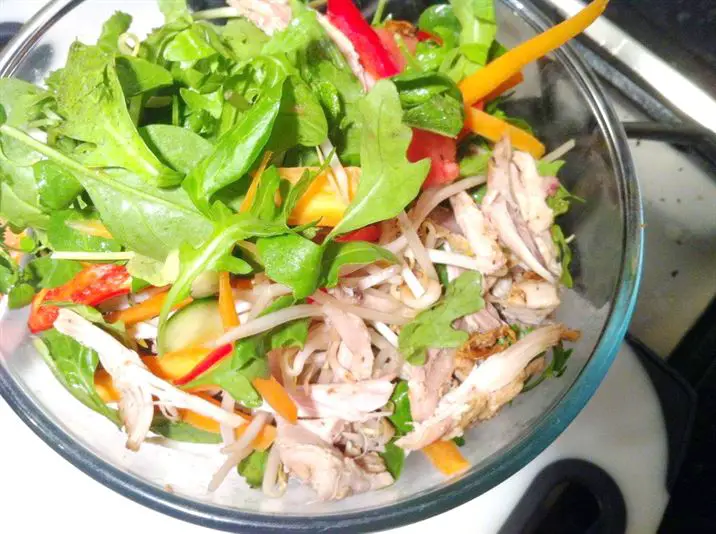 2. Drizzle over the Wagamama Salad Dressing. Serve.