The first time I had this was in Wagamamas restaurant chain. The chicken was crunchy on the outside, but soft and moist on the inside. And the katsu sauce was just amazing. I tried to pin down where Id tasted it before, and then it hit me its the same kind of sauce you get with chips in a decent fish n chip shop.
The recipe below came about after a bit of trial and error, inspired by pne Id read in Gizzi Erskines Gizzis Magic Kitchen book. The first time I tried it, it was too carroty; the second time, I used too hot a curry powder. This version, using medium heat curry powder is just about perfect.
Its important to use breadcrumbs with some texture, not the kind that have been ground to dust. I made my own by pulsing some breadsticks in the food processor, or you could use Japanese panko breadcrumbs.
Serves 2
100g flour, seasoned salt and
pepper
1 egg, beaten
100g homedade breadcrumbs or Japanese panko breadcrumbs
2boneless chicken breasts
100ml groundnut or vegetable oil
Medium egg noodles, to serve
For the sauce
1 tbsp sunflower oil
1 onion, peeled and chopped
3 garlic cloves, peeled
1 carrot, peeled and chopped
1 tbsp plain flour
2 tsp medium curry powder
300ml chicken stock
1 teaspoons honey
2 tsp soy sauce
1 bay leaf
1/2 tsp garam masala
1. Bread the chicken by first coating it in the seasoned flour, then dipping into the beaten egg, and finally into the breadcrumbs. Repeat, then put in the fridge to chill.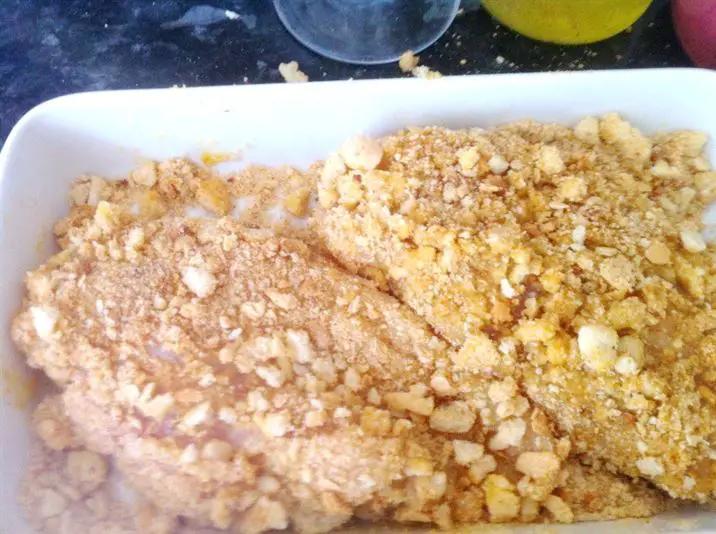 2. To make the sauce, heat the oil in a small non-stick saucepan, then add the onion and garlic and cook for 2-3 mins, until softened. Add the carrots and sweat for 10 mins, until tender and starting to caramelise. Stir in the flour and curry powder and cook for 1 min. Gradually pour in the stock until combined, then add the honey, soy sauce and bay leaf and bring to the boil. Turn down the heat and simmer for 20 mins, so the sauce thickens but is still of pouring consistency. Add the garam masala, then pass the sauce through a sieve (unless you prefer a chunky sauce). Return to the pan and keep on a low heat until ready to serve.
3. Heat the sunflower oil in a frying pan and fry the breaded chicken breasts for 5 mins on each side, or until golden and cooked through.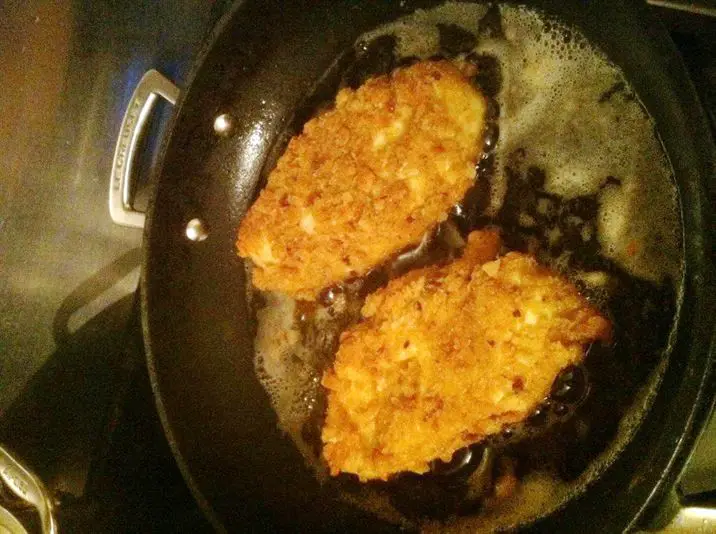 4. Remove from the pan with a slotted spoon and leave to drain on kitchen paper. Slice the chicken diagonally and serve with the sauce drizzled over, on a bed of noodles.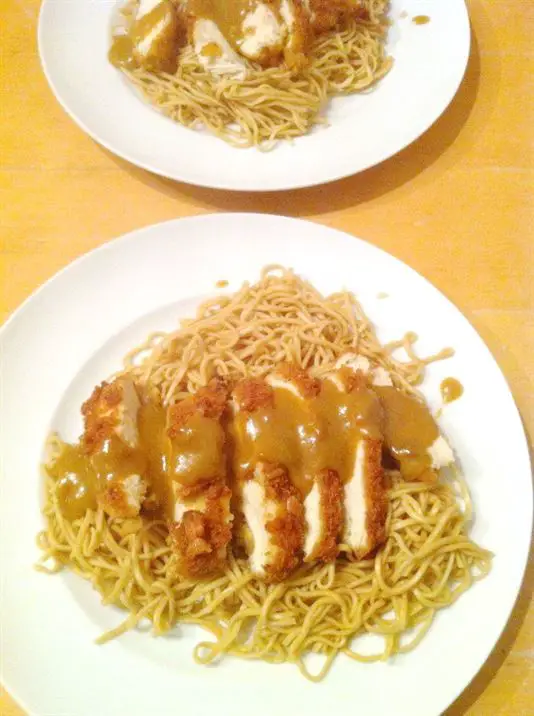 Mister Linkys Magical Widgets " Auto-Linky widget will appear right here!
This preview will disappear when the widget is displayed on your site.
For best results, use HTML mode to edit this section of the post.