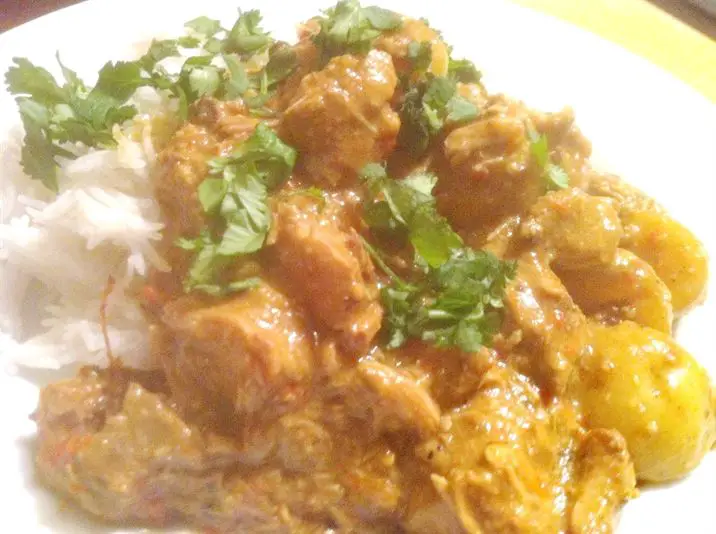 On a cold winters night, what we all need is a bit of fire. And there is nothing more fiery than a vindaloo. Actually, even though this dish delivers on heat, its more subtle than the ring-stingers you get served in your local Indian. The garlic and chillies become sweet and deep with slow cooking. The pork still has bite, but is very tender. And the potatoes absorb the marvellous masala. But a note of caution: it is seriously hot. Eustacian tube tingly hot.
Serves 2-4
0.5kg boneless leg of pork, skin removed, trimmed of fat
Whole garlic bulb, separated into cloves and peeled
6-7 large red and green fresh chillies
60ml white wine vinegar
1/2 tsp turmeric
1 tsp black peppercorns
1 tsp cumin seeds
1/2 tsp cloves
1/2 tsp salt
1 tbsp ghee or oil
1 onion, finely chopped
7-8 small new potatoes (dont use floury potatoes as they disintegrate)
25g creamed coconut, mixed with warm water
Coriander leaves, to garnish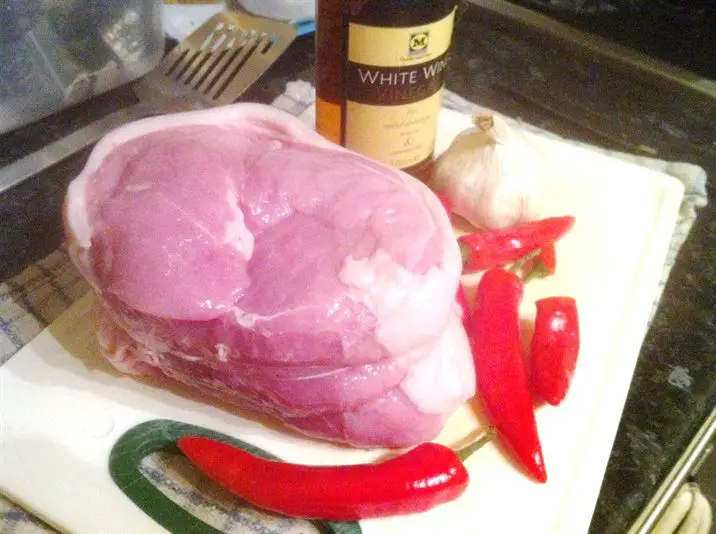 1. Cut the pork into 3cm cubes and set aside.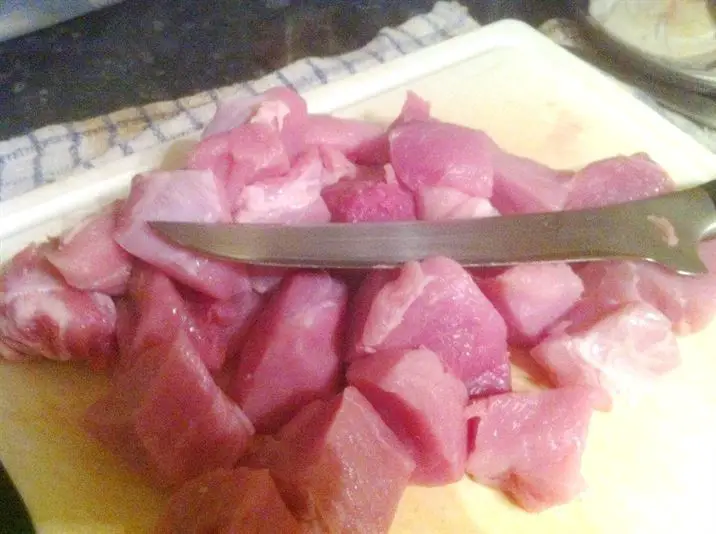 2. Toast the garlic cloves in a dry, large frying pan, for 3-4 mins.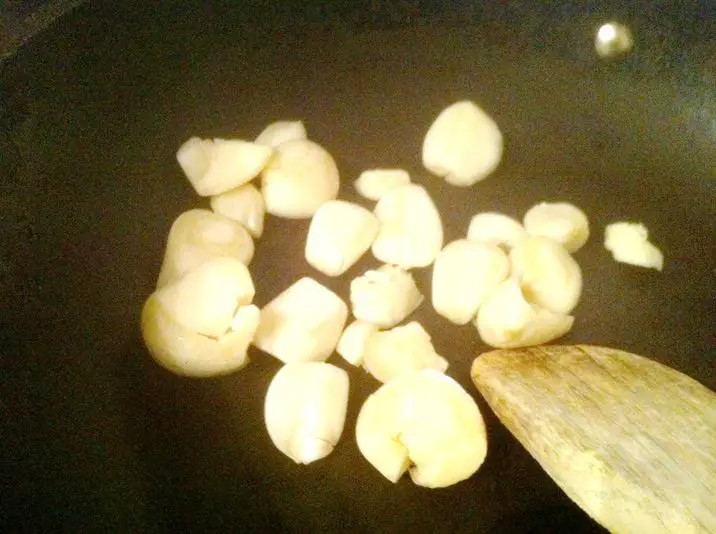 2. Soak the chillies in a bowl of warm water for 5 mins, then remove the seeds and chop the chillies.
3. In a pestle and mortar, pound the garlic, chillies, vinegar and spices into a coarse paste. Leave to stand for a few mins.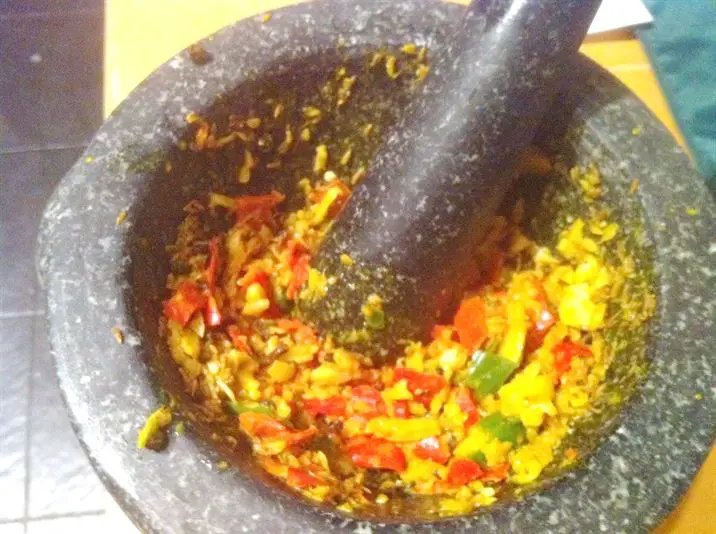 4. In a non-metallic bowl, mix the pork and spice paste and set aside for a few mins.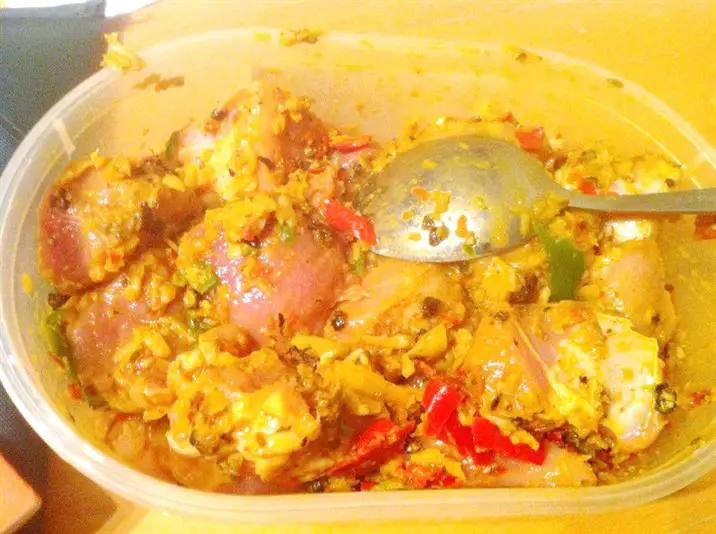 5. Heat the ghee in a large frying pan and gently cook the onions until soft, about 4-5 mins.
6. Increase the heat and add the marinated pork. Brown all over, approx. 5-6 mins, then add a little water.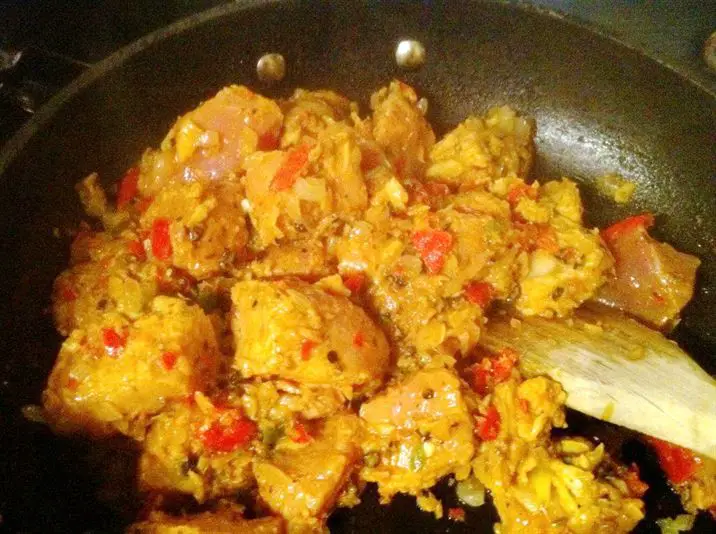 7. Transfer to a slow cooker or casserole dish. Cook in the slow cooker on LOW for 3 hours, adding a little water if it starts to stick. Follow same process for casserole cooking, but cook in a low oven, 160C/Gas 3, for 2 hours.
8. Chop the potatoes into 3 cm chunks and add to the pork, along with the coconut cream. Cook for a further 45 mins-1 hour until the potatoes are tender.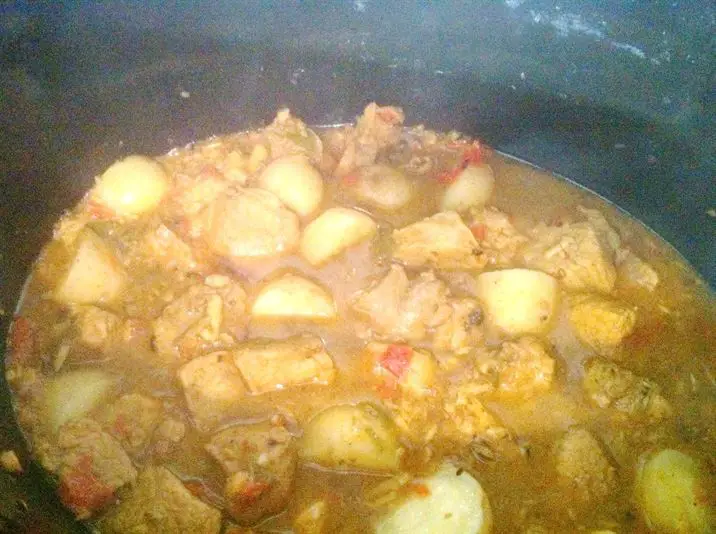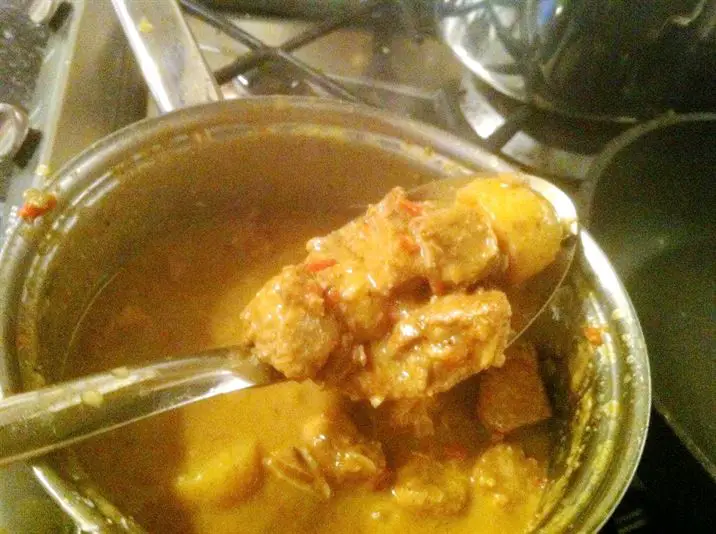 Do you have a SLOW COOKER or CASSEROLE dish youd like to share with the Recipe Shed? Link up your post to Mr Linky below.
Mister Linkys Magical Widgets " Auto-Linky widget will appear right here!
This preview will disappear when the widget is displayed on your site.
For best results, use HTML mode to edit this section of the post.