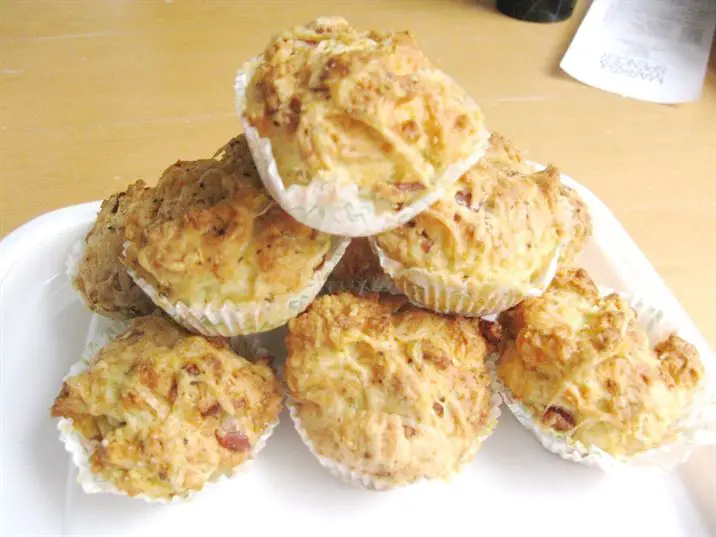 One of the first people I followed when I joined the Twittersphere seven months ago was Rebecca @EnglishMum. Shes a cook and a very fine one at that and so I thought: Who better to ask for a recipe that combines two of my favourite foodstuffs: cheese and bacon. In a muffin? I nagged, I cajoled, I begged, I pleaded, but, well, yknow, shes a busy mother and wife. shes got better things to do than fulfil recipe requests from strangers in cyberspace.
So, Ive had to do it myself. I found a recipe online which to be honest wasnt very good. But after modifying the ingredients, Ive come up with this version. And very, very tasty it is, too. Try it (thats you, Rebecca, Im talking to!)
250g plain flour
1 tsp baking powder
4 slices bacon, chopped and cooked until crispy
75g finely grated Parmesan or Cheddar
1 tsp dried mixed herbs
75g chilled butter
2 medium eggs
175ml milk
12-hole muffin tray
Grated cheese, to top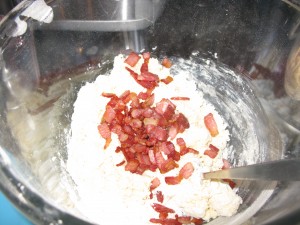 1. Sift the flour and and baking powder into a large bowl. Crumble the bacon strips into small pieces and stir into the bowl, adding the cheese and mixed herbs. Use a cheese grater to coarsely grate the chilled butter and stir this into the flour mixture with a fork.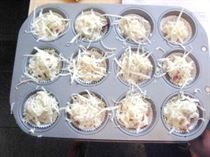 2. Beat the egg with the milk and stir into the bowl until the mixture is just blended. You dont need to mix too much it should still look quite lumpy. Line the muffin tray with paper muffin cases and spoon the mixture into the cases. Top each with a little more grated cheese and a sprinkling of ground black pepper.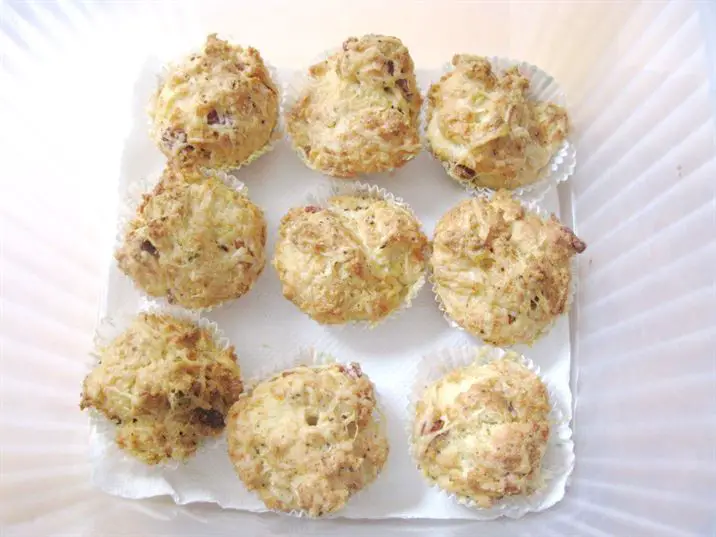 3. Bake in a preheated oven at 400C / Gas 6 for 20-25 mins until golden and risen and firm to the touch. Serve the muffins warm or cool on a wire rack.
¢ Adapted from a recipe on the Good To Know website