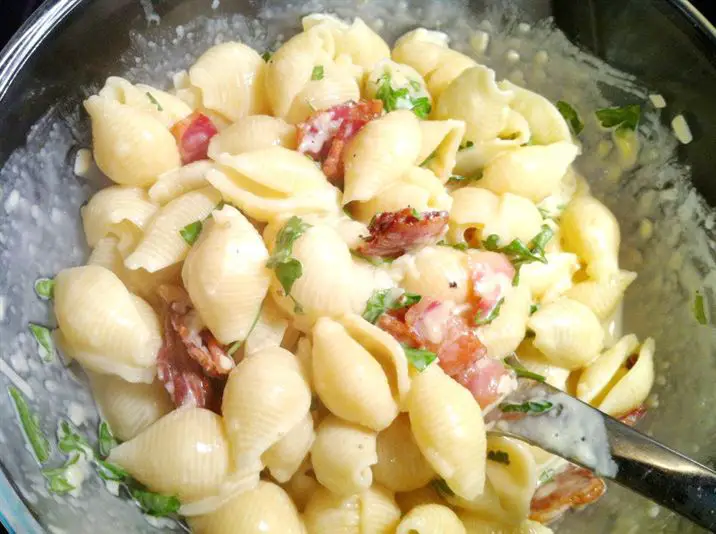 Ive adapted this from James Martins Penne Carbonara which he cooked on a recent episode of Saturday Kitchen. James used 6 egg yolks but I thought that would make it too rich. The beauty of this recipe is it can be on the table in about 10 mins less if you use fresh pasta.
Serves 2-4
1 tbsp extra virgin olive oil
300g streaky bacon, chopped
4 free-range egg yolks
50g parmesan, grated, plus extra for serving
200ml double cream
salt and freshly ground black pepper
350g pasta shells (James used penne, but I didn't have any)
3 tbsp chopped fresh flat leaf parsley
Preparation method
1. Heat a frying pan until hot. Add the olive oil and streaky bacon and cook for 3-5 mins, or until crisp. Remove the pancetta from the pan and set aside to drain on kitchen paper.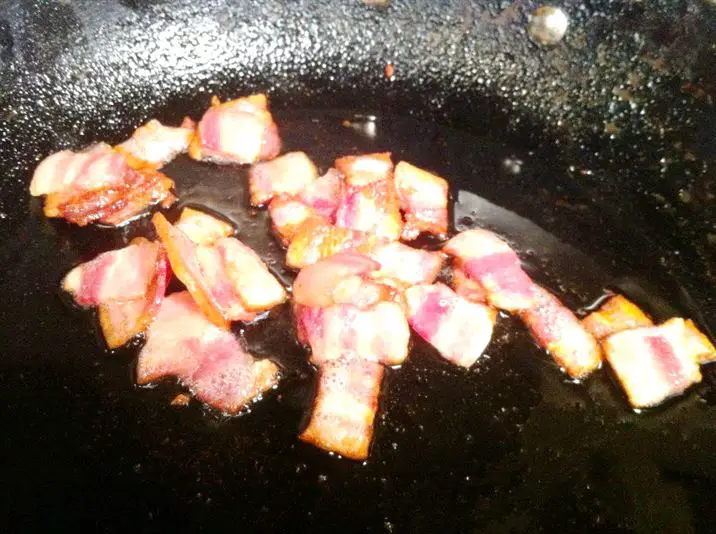 2. Whisk the egg yolks, parmesan and cream in a bowl and season, to taste, with salt and freshly ground black pepper. Add the bacon and parsley and stir through.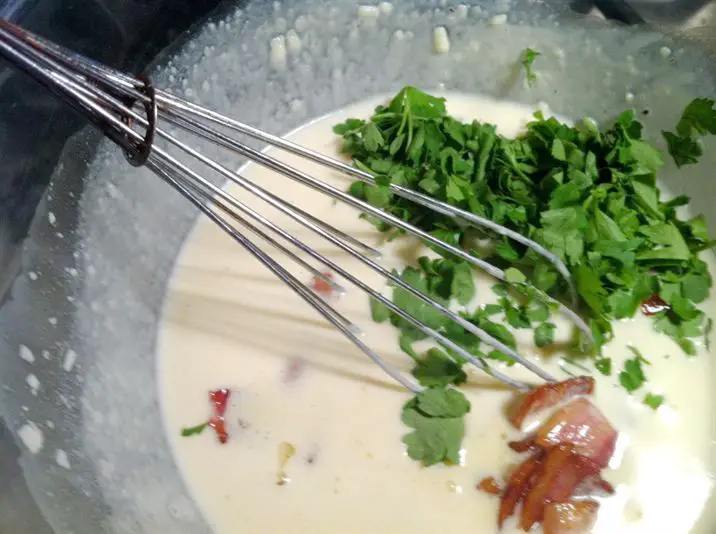 3. Cook the penne according to pack instructions in a pan of salted boiling water, approx. 8 mins.
4, Drain the pasta and add it to the cream mixture, stirring continuously until smooth. Serve.