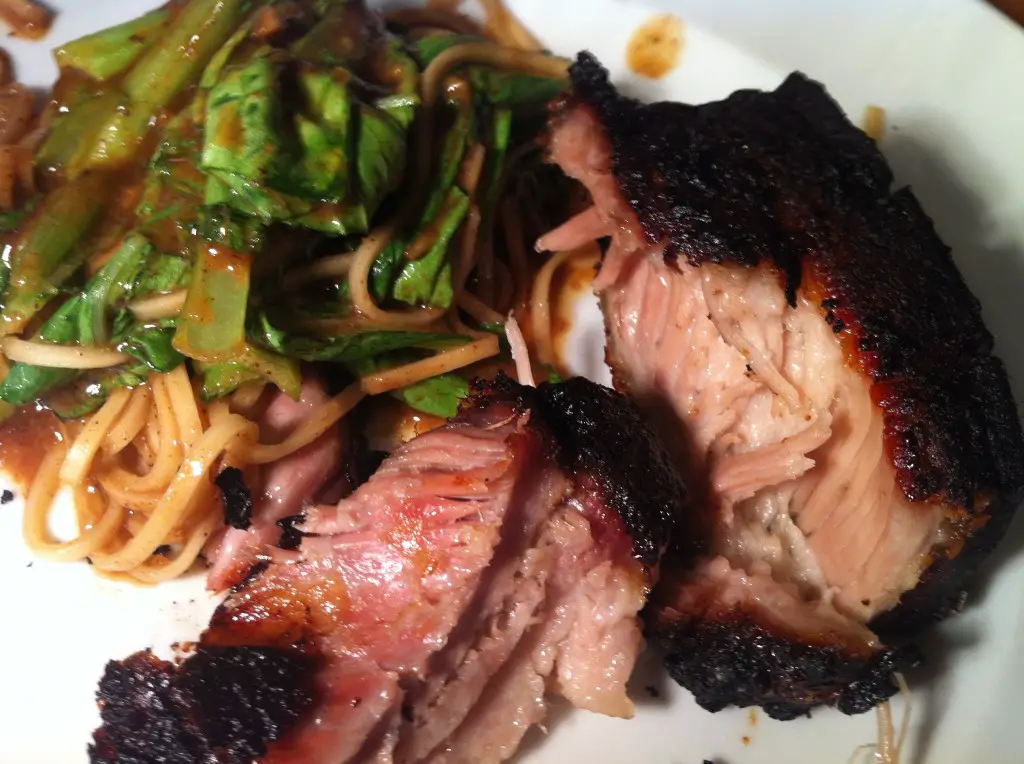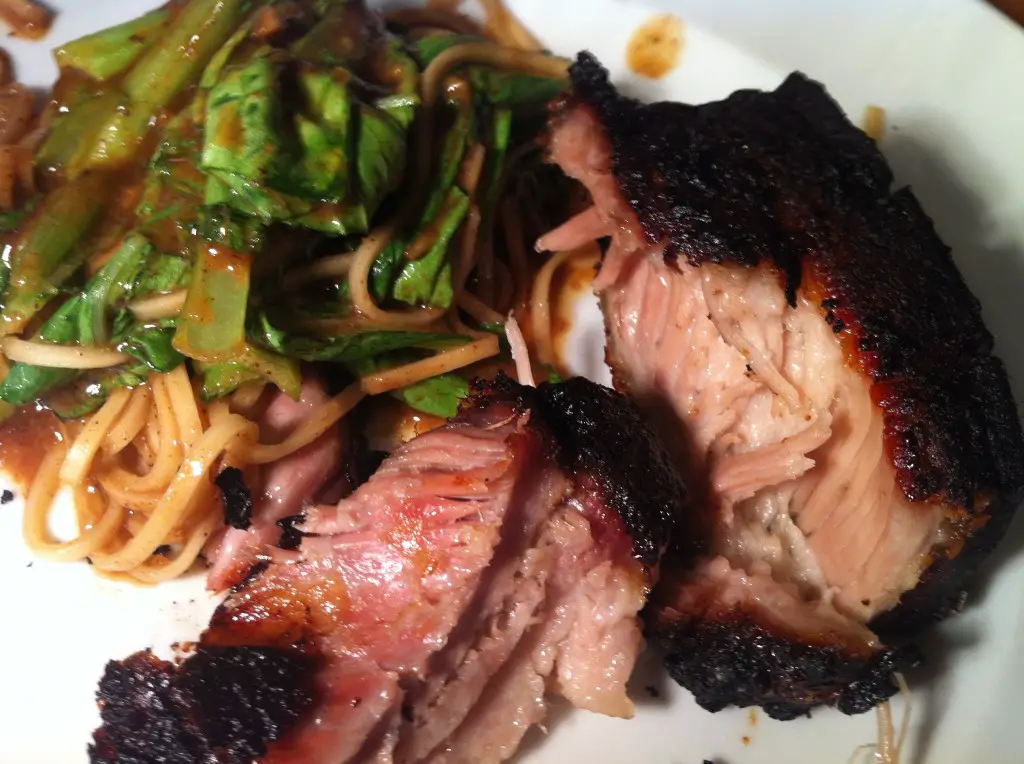 Granted, this isn't my finest effort on the looks front. In fact, it looks positively inedible, doesn't it? In double fact, I almost threw it in the bin because it looks so charred. But looks are deceptive.
This miso roasted pork belly is absolutely delicious – sweet and salty, and pull-apart tender. I'm glad my wife persuaded me that money doesn't grow on trees.
To be honest, it shouldn't look like this. It should be golden, but through the power of the Qwerty keyboard, I have given this the word 'blackened' and, hey Presto!, I look like a culinary genius. Well, not quite.
The reason I'm sharing this recipe, though, is not because of its looks, but for how it tastes.
The miso marinate can be used on anything porky – chops, tenderloin, shoulder. But I fancied this tender melting pork belly flavoured with miso paste – a salty-sweet blend of fermented soy beans.
Ignore the photos, read the recipe and give it a try.
Serves 2
40g sweet miso paste
1 tsp Chinese five-spice powder
1 tsp brown sugar
20ml light soy sauce
20ml orange juice
1 tsp ginger, finely grated
1 tbsp sea salt
500g piece pork belly, scored at 1.5cm intervals, and cut into two portions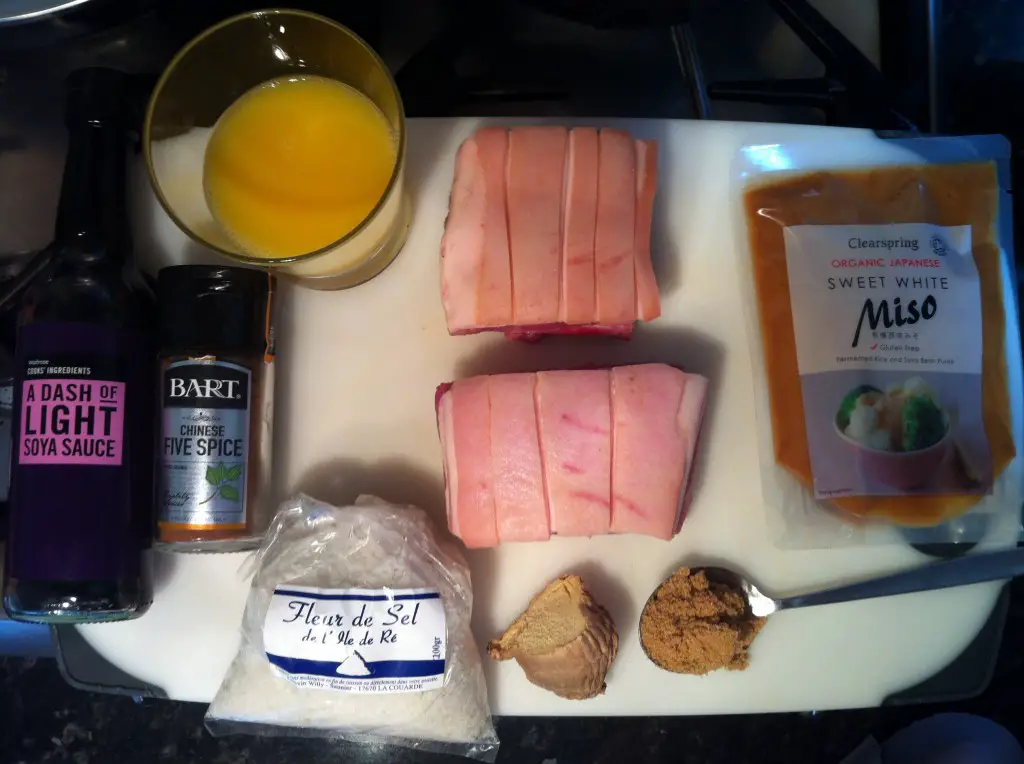 1. Combine the miso, five spice, sugar, soy sauce, orange juice and ginger in a bowl stir to combine. Rub over flesh side of pork then place skin side up on a wire rack on a roasting tray scatter with sea salt flakes and put in the fridge for a few hours or overnight for the skin to dry out.
2. Preheat oven 220C. Brush off excess salt, drizzle with oil and roast until golden and the skin begins to crisp, approx. 15 mins.
3. Reduce the heat to 150C and cook until pork is very tender, approx. 2-2 ½ hours. Take great care not to burn it. The miso has natural sugars so if the pork is colouring too quickly – as mine clearly did – cover loosely with foil.
4. Serve with steamed pak choy and medium cooked noodles, flavoured with a little of the miso marinate (not too much – it's very salty, so sweeten with brown sugar)