Mary Berry may be the Queen of the Great British Bake Off, but theres more to the legendary cooks repertoire that bread, cakes and biscuits.
In her new book Mary Berry Cooks the Perfect, er, Mary Berry cooks the perfect..well, lots of things.
Chapters cover soups, first courses, fish and shellfish, poultry and game, meat, pasta and rice, vegetables, salads and yes puddings and cakes.
I chose this ravishing Perfect Spaghetti Carbonara for a quick Monday night family meal (though whether it should actually be called carbonara at all has caused some controversy scroll to the end post for an Update).
Anyway, Mary says: By adding chestnut mushrooms and some streaky bacon, Ive made this a more special pasta dish. Its perfect for when you want to have a supper made and ready to eat in under half an hour.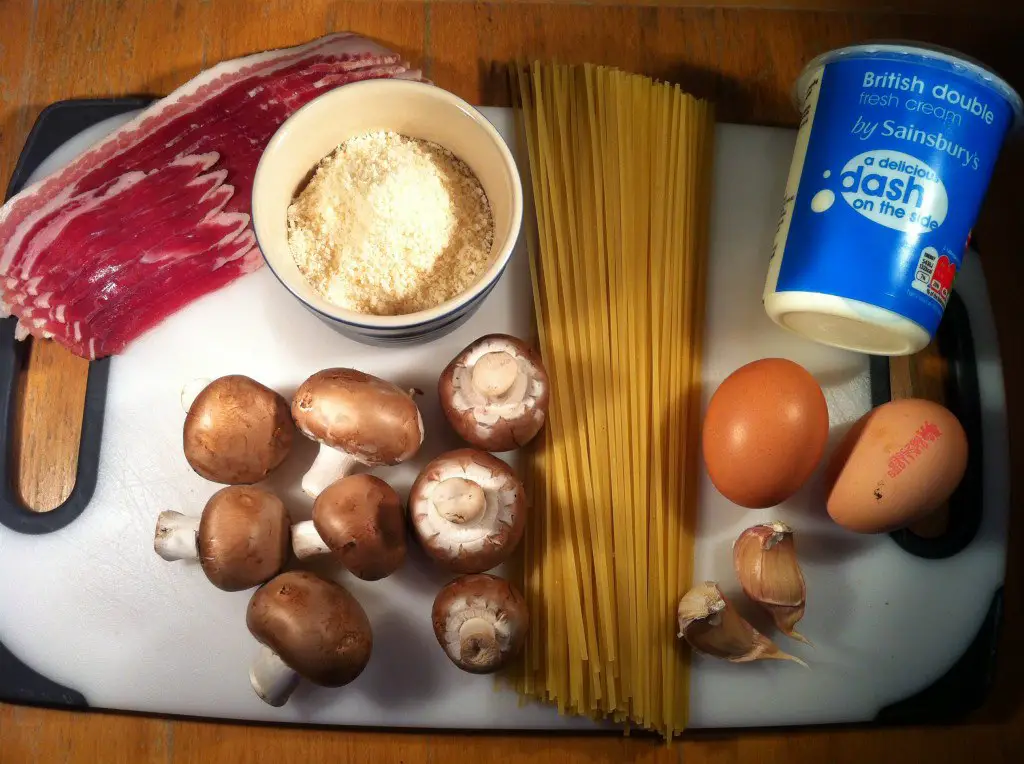 Serves 4
350g dried spaghetti or linguine
150g unsmoked streaky bacon, chopped
3 tbsp olive oil
150g chestnut mushrooms, quartered
2 garlic cloves, crush and chopped
2 large eggs, beaten
85g Parmesan cheese, grated
Salt and freshly ground black pepper
4 tbsp double cream
1 tbsp chopped fresh flat-leaf parsley
1. Cook the pasta in a large pan of salted, boiling water for about 8-9 mins, until just tender. Meanwhile, heat a large deep non-stick frying pan or sauté pan, add the bacon and dry over a low heat, until the fat starts to run. Pour in 1 tbsp of the oil, increase the heat, and fry for 3-5 mins, or until the bacon is crisp, stirring.
2. Pour the remaining 2 tbsp oil into the frying pan and add the mushrooms and garlic. Fry over a medium heat for 3-4 mins until the mushrooms are golden. Take off the heat and set aside.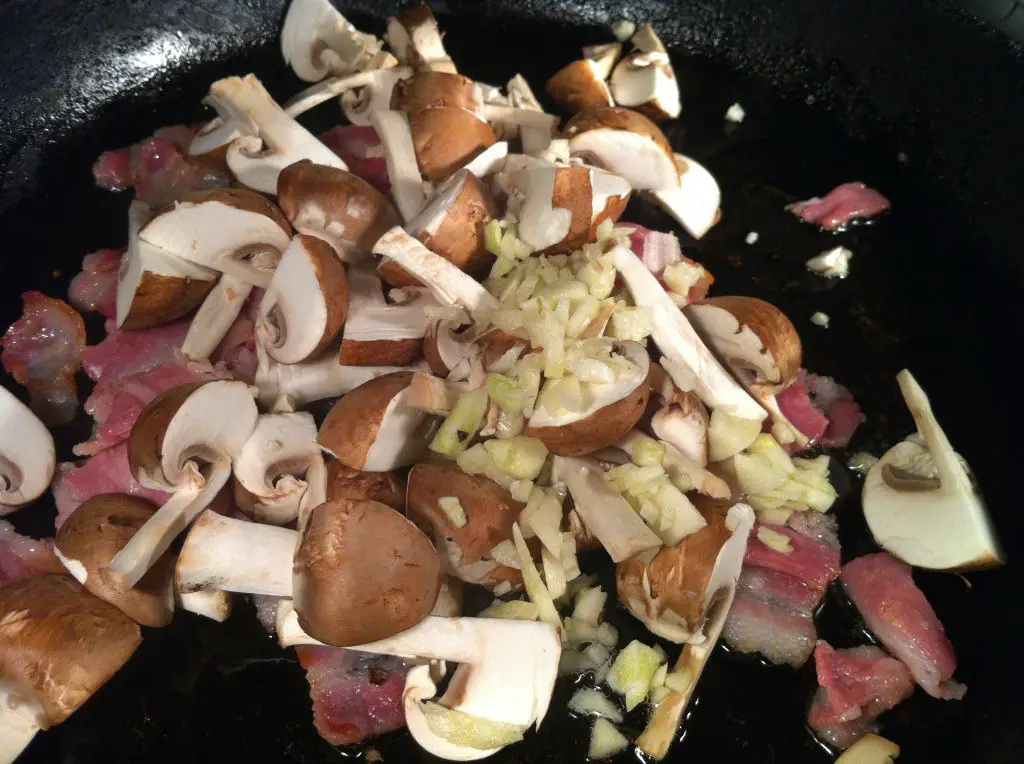 3. In a small bowl, combine the eggs and most of the Parmesan (reserve 2 tbsp for sprinkling). Season with salt and pepper. When the pasta is almost done, return the frying pan to a low heat. Scoop out a ladleful of the pasta cooking water and reserve. Drain the pasta in a colander or large sieve.
4. Tip the pasta into the pan containing the bacon and mushrooms. Remove the pan from the heat and mix in the eggs and cheese. Stir in the cream and 120ml of the reserved pasta cooking water.
5. Serve on warm plates, scatted with parsley and sprinkled with grated Parmesan.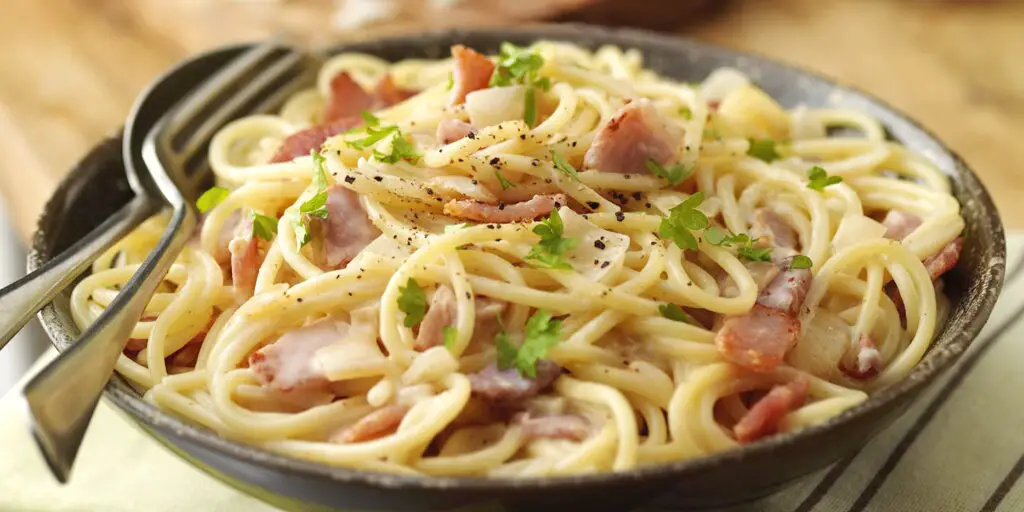 MARYS KEYS TO PERFECTION:
1. Mix in the eggs and cheese quickly off the heat, so the warmth of the pan and the other ingredients cook the eggs enough to lightly set them and keep them smooth, without scrambling them. Use tongs to lift the pasta.
2. Pour in the double cream and enough pasta cooking water to make a sauce that will coat the pasta strands. The consistency should be creamy.
UPDATE: This recipe has come in for some criticism from followers on Twitter, arguing it isn't an authentic carbonara and is insulting to Italians. Who am I to argue? I just cook for my family, take photos, post recipes. As stated above, this recipe comes from the legendary Mary Berrys new book, so if anyone has a beef with the name of her recipe, can I suggest you contact the books publishers https://twitter.com/dkbooks