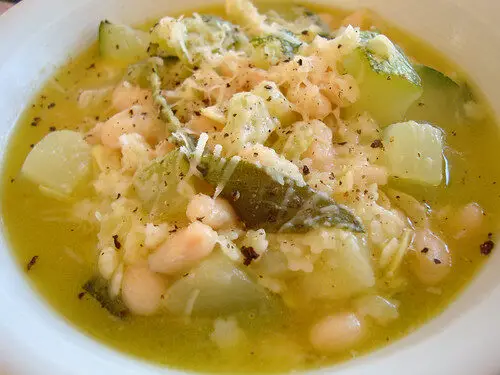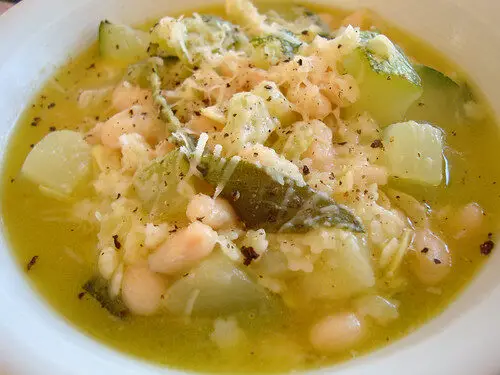 From the vegetarian husband:
'There are various regional versions of minestrone, and it is usually made using either left-over food or seasonally available produce.

With that in mind, I thought I would use one of the fresh allotment-grown marrows that our elderly neighbour has been kindly leaving by the back gate every time he makes the trip to his vegetable patch. Fresh cut marrow is wonderfully soft and non woody. This soup takes just a few minutes to prepare, but tastes sublime. Of course you can substitute any fresh seasonal produce such as celery, courgette, carrots, potatoes – really anything that has come straight out of the ground and needs to be used whilst fresh. We also have a giant sage bush in our garden that just invited me to pick some tender leaf shoots to add to the soup.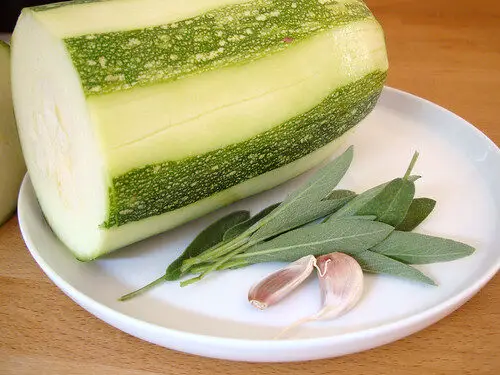 Ingredients:

1 medium sized marrow

1 tin cannellini beans

2 shallots

3 cloves garlic

fresh sage

3-4 fresh bay leaves

cup of 'baby' pasta such as annellini or stellini

Parmesan or Grana Padano cheese

olive oil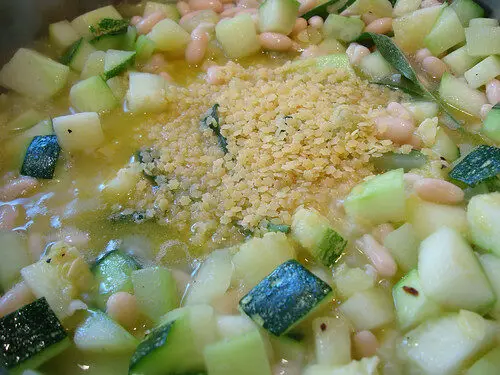 Finely chop the garlic and shallots and fry in olive oil. Chop the marrow into cubes of about 1 cm square and place in the pan on a high heat. Add the sage and bay leaves. The marrow is mostly water and so requires the high heat and constant stirring to give it some colour and flavour. Then add the cannellini beans and enough water to just cover the ingredients in the pan.

Add the baby pasta and bring to the boil. Simmer gently for about 10 minutes. Season with sea salt, black pepper and add plenty of grated Parmesan or Grana Padano on top. Serve hot and enjoy!'