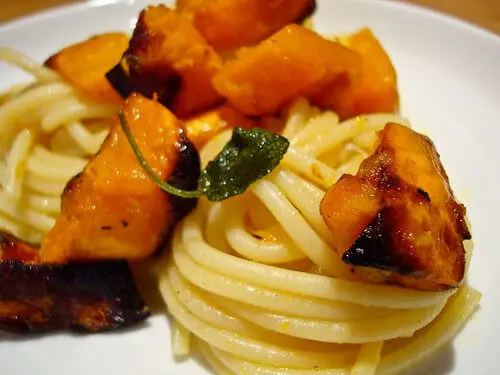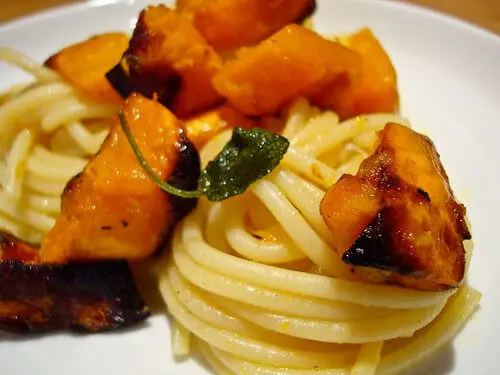 Now I have to think about feeding myself and I've made sure the kitchen cupboards and fridge/freezer are stocked with some essential ingredients, I thought I'd dig into the Lay The Table archive to see what dishes I could recreate after work – in under 30 minutes. Here are five recipes from the vegetarian husband to add to the new Quick & Simple Series, that I'm confident about replicating:

How To Make Vegetarian Caldo Verde – a lovely, hearty soup that I'll be able to make without breaking out into a sweat!
How To Make Minestrone Soup – this is the winter version of one of my favourite soups
How To Make Mushroom Risotto – I love risotto, especially with vialone nano rice, and find the stirring quite therapeutic!
How To Make Vegetarian Rice Cakes – great for using up leftover rice and vegetables (there's no wastage in this household!)
How To Make Roast Pumpkin, Butter & Sage Spaghetti – this might just about take me over 30 minutes, but not by much more, and while the pumpkin is roasting, I can do other things…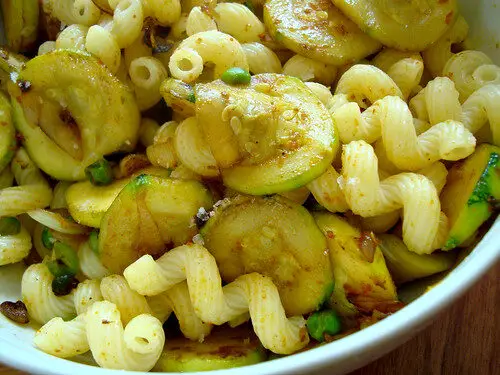 And here are three more that I make myself:

How To Make Asian Vegetable Noodle Soup – the original dish that I've been surviving on for the last two decades, with variations on the vegetables used
How To Make Indian Tarka Dal – this is cheap to make and I can make plenty of it and store in the fridge or freezer for future meals
How To Make Indian Vegetarian Desi Pasta – with the curry paste ready made (fresh of course) and stored in the fridge, I can just add a large dollop to some vegetables and mix into pasta
Finally, a bonus recipe, as I love this one and it is easily made in under 30 minutes!

How To Make Field Mushroom Burgers
I feel quite inspired now and can't wait to get started on more recipes for the Quick & Simple Series (of course I haven't tried commuting from work and then coming home to an empty house and kitchen, so let's see how long the enthusiasm lasts for cooking every evening!)

See more Quick & Simple Recipes on Lay The Table.

@ Lay The Table