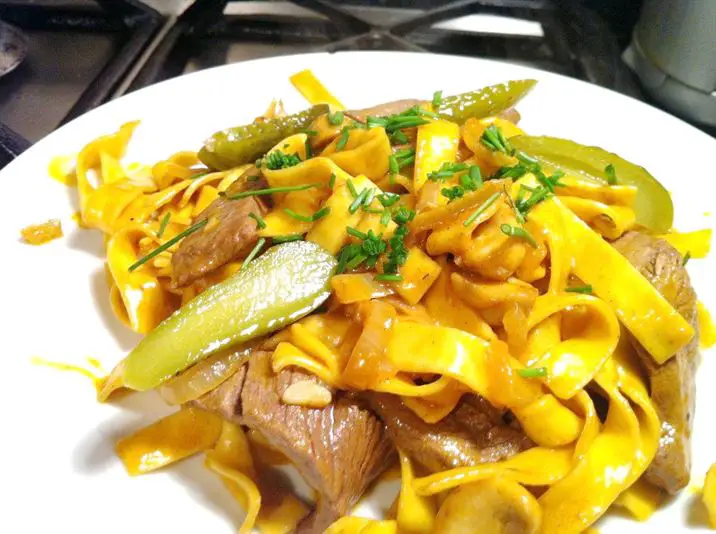 Clotted Cream is something Ive only ever had on holiday in Cornwall, piled high on top of jam, on top of scones (never EVER cream, then jam thats a faux pas). But Ive been sent some Clotted Cream by Roddas, who have been making the stuff since 1890, with an insistence that its not just for making sweet things even nicer it can be used in savoury recipes, too.
Oh year? Prove it! Well, they did. They sent me this recipe to try and it was a roaring success. Stroganoff just happens to be one of my wifes all-time favourite dishes and the Roddas Clotted Cream gave it a touch of luxury. Give it a try. Its very nice.
150g button mushrooms
500g trimmed beef fillet
100ml vegetable oil
100g unsalted butter
1 medium onion, chopped
2 garlic cloves, grated
2 tbsp sweet paprika
50ml brandy (you could use white wine or madeira)
100ml beef stock
1 bunch of chives, finely chopped
50g gherkins, cut into batons
200g Roddas Cornish clotted cream
Tagliatelle, to serve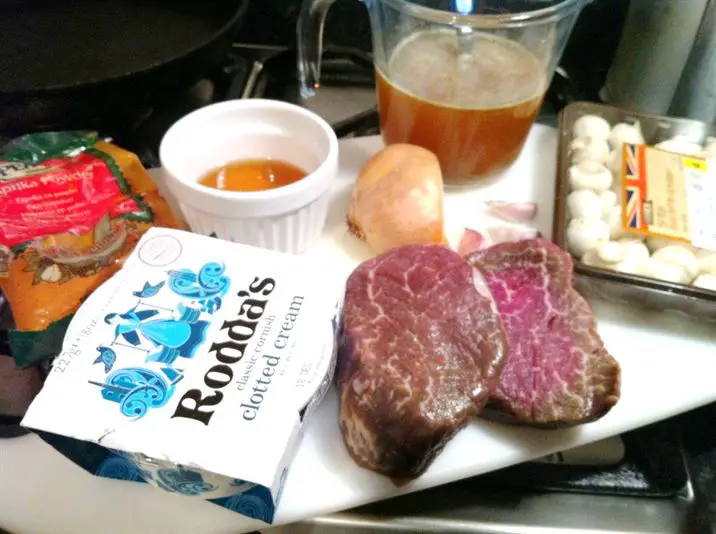 1. Prepare the mushrooms by wiping them clean with a kitchen towel and cutting in half. Cut the beef fillet across the grain into 1cm thick steaks, then cut into batons.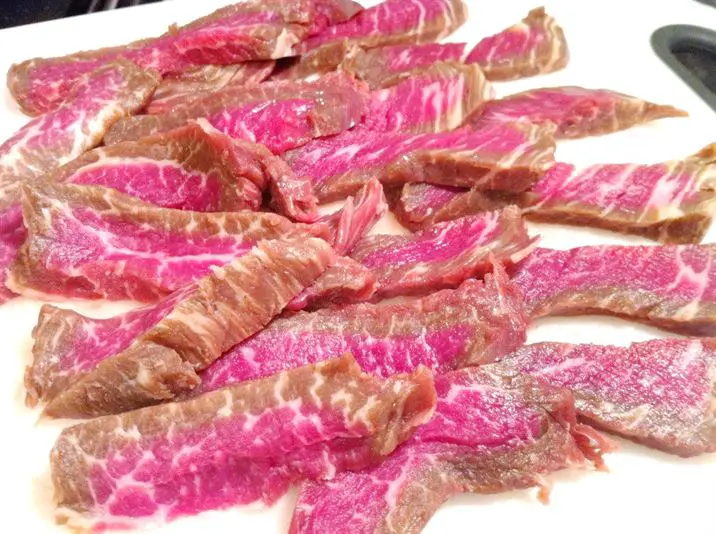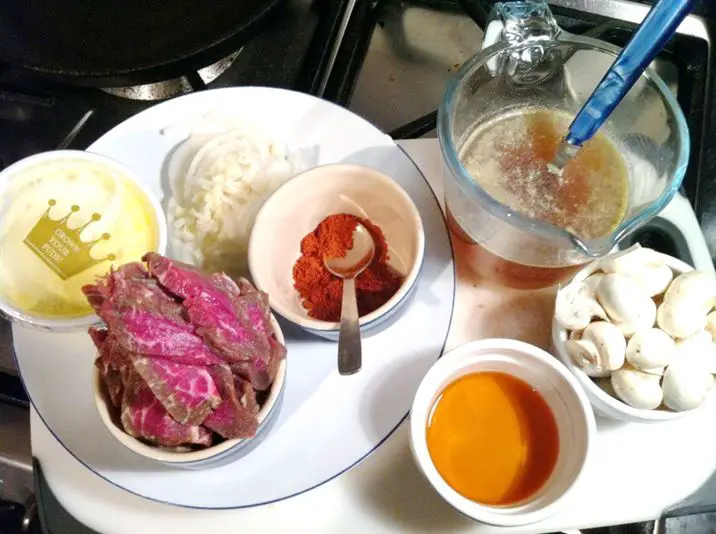 2. Heat a large frying pan and add the vegetable oil, when hot add the beef in batches, turning until browned on all sides but still rare in the centre.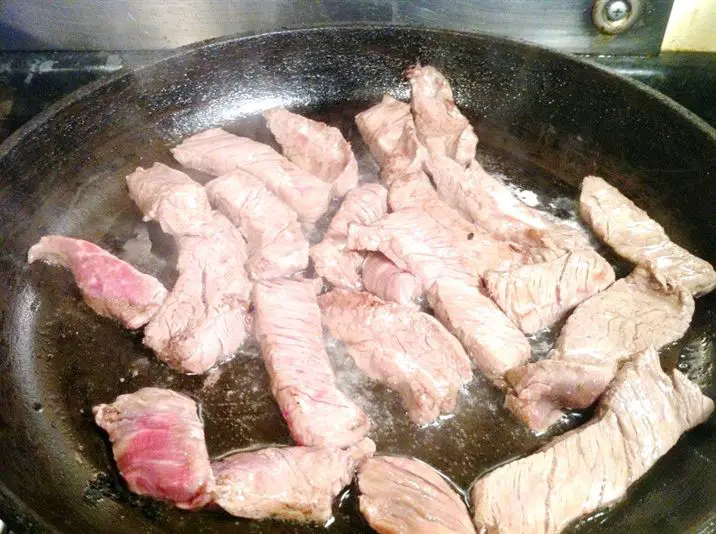 3. Transfer the meat to a bowl, then add the mushrooms to the pan along with 30g of the butter. Cook until softened, then add the mushrooms to the beef in the bowl.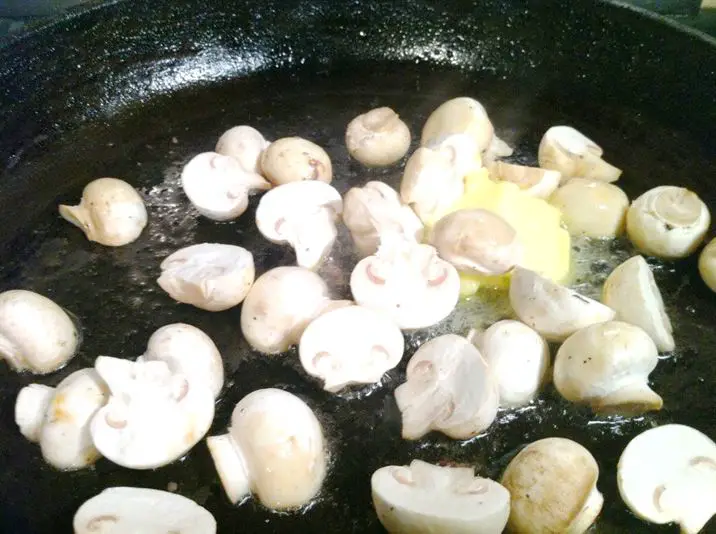 4. Turn the heat to medium and add the remaining butter followed by the onion and garlic. Sweat this mix down until fully softened but without any colour. This should take around 5 minutes.
5. Add the paprika and cook for a further minute before turning up the heat and adding the brandy. Be careful, this may flame and evaporate some of the alcohol.
6. Once the flames have gone out add the beef stock and bring back to the boil. Add 200g of Roddas Cornish clotted cream and stir. Put the beef and mushrooms back into the sauce and check for seasoning.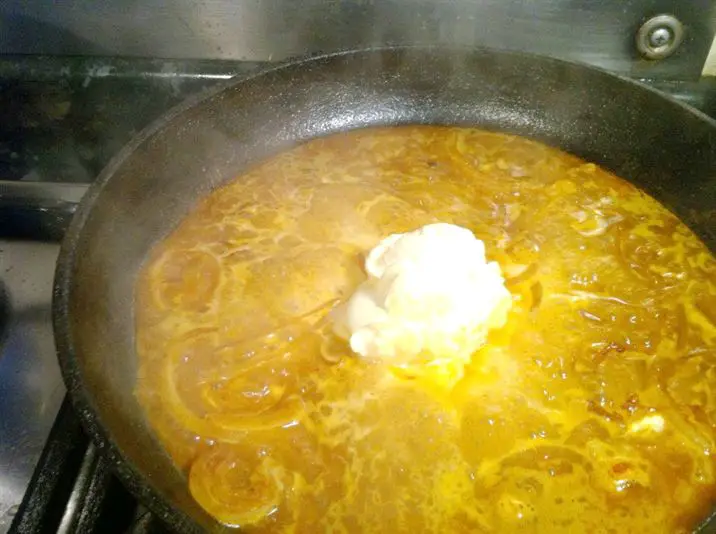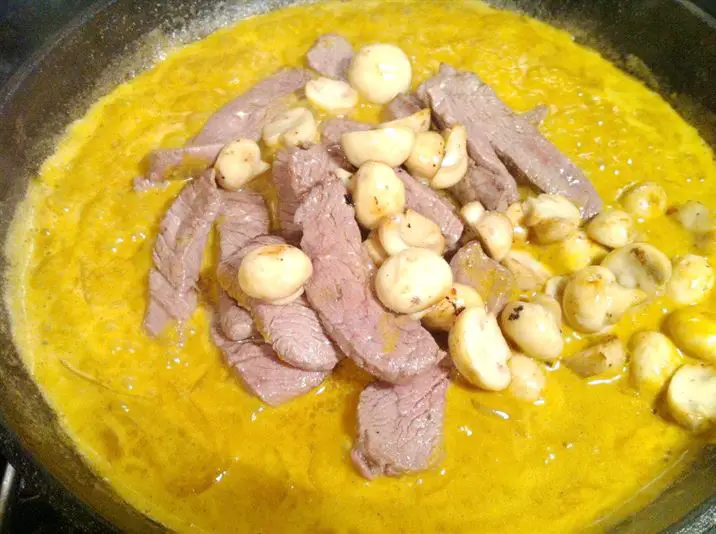 7. Cook tagliatelle in a large pan of salted water according to packet instructions, approx. 8-9 mins. Stir through the stroganoff.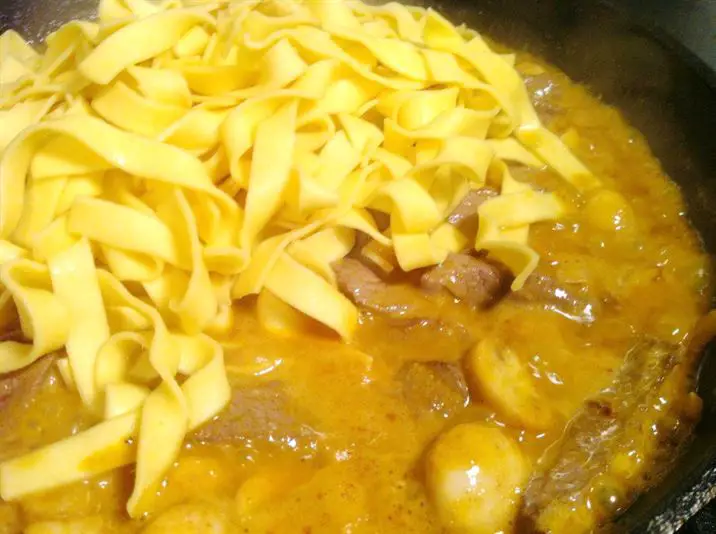 8. Sprinkle the chopped chives and gherkins over the top.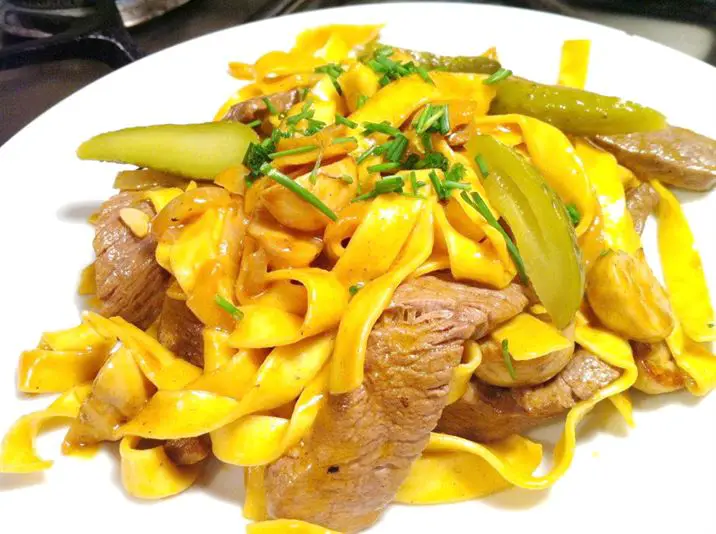 ¢ The clotted cream was sent to me as part of a package of Roddas products, including Clotted Cream Fudge, Churned Cornish Butter and Clotted Cream Shortbread. And they are all delicious.