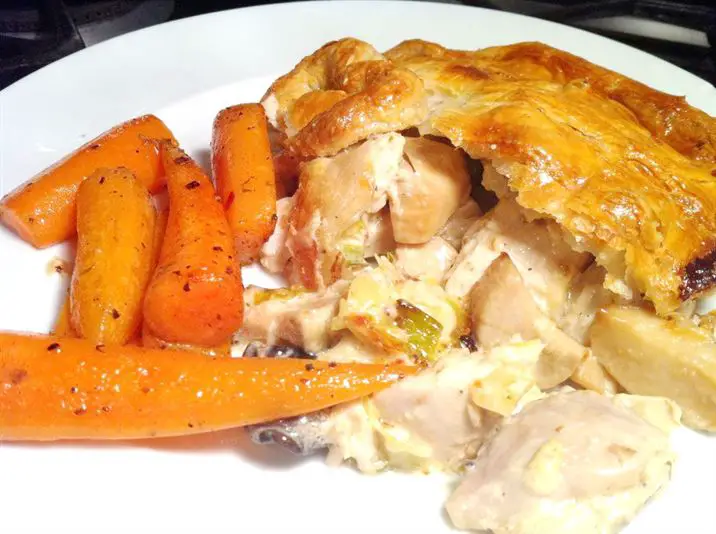 The twist to this classic chicken and mushroom pie is a good grating of nutmeg, which adds a lovely piquant depth and earthiness to the filling. Ive used chunks of chicken, leftover from the Sunday roast, but any pre-cooked chicken is fine. A combination of breast and leg meat gives the pie a combination of different textures.
Serves 2-4
1 tbsp olive oil
Knob of butter
1 leek, white and green parts, roughly chopped
2 King Oyster mushrooms (or any firm mushrooms, such as chestnut or Portobello), roughly chopped
2-3 garlic cloves, sliced
1 tsp dried thyme
Meat from 1 cooked chicken breast and 1 cooked chicken thigh (or leftover chicken from the Sunday roast), roughly chopped
300 ml double cream
Good grating of fresh nutmeg
Salt and freshly ground black pepper
1 sheet ready-made puff pastry
1 egg, beaten, to brush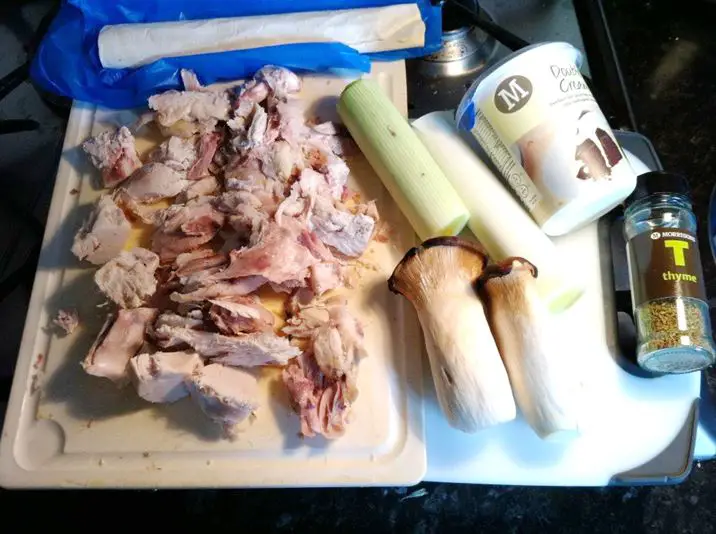 1. In a large frying pan, heat the oil and melt the butter. Add the leek, mushrooms and garlic and gently cook until the lees are tender and the garlic has softened. Add the thyme and stir through.
2. Add the cooked chicken and stir through, then add the cream and bring to a simmer to reduce and thicken slightly, coating everything. Add the nutmeg, salt and pepper and stir through.
3. Transfer to a deep baking dish. Roll out the sheet of pastry to the correct size and lay over the filling. Brush with beaten egg.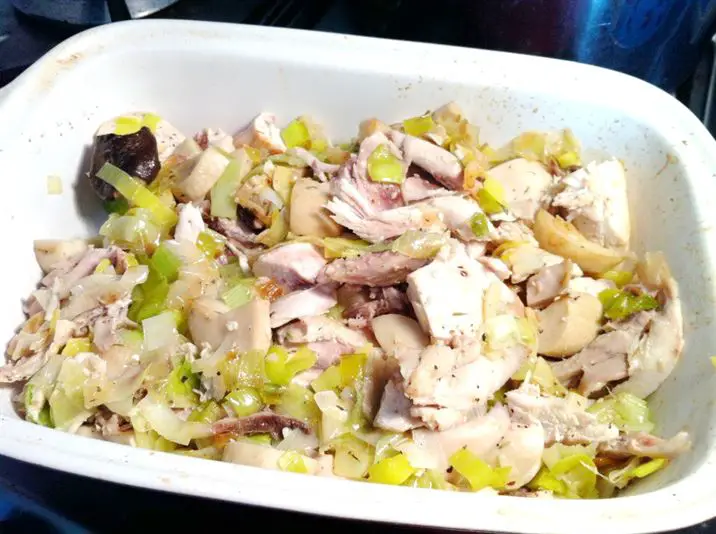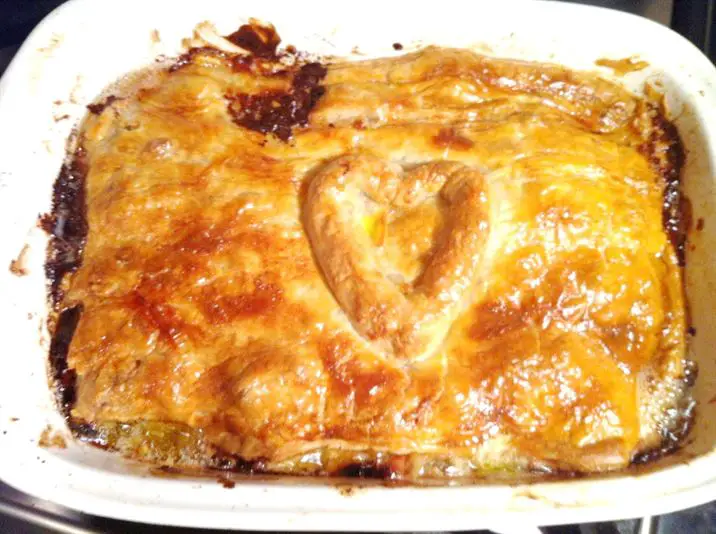 4. All of the above can be done a day in advance until youre ready to eat. Heat the oven to 180C/Gas 4 and cook the pie on the middle shelf for 40-45 mins, until the pastry is crisp and golden.
5. Serve with glazed carrots, made by gently cooking 3-4 roughly chopped carrots in a saucepan with the lid on, with a large knob of butter, salt and pepper, and a little dried thyme, for approx. 12-15 mins, untl the carrots are tender, taking care not to burn them.