In my book, there is no better Friday night dinner than steak and chips. But sometimes a change is as good as a rest and so last Friday we had this: fillet steak with wild garlic ravioli, finished with a drizzle of truffle oil. It was heaven on a plate.
The steak was sublime (but most steak always is) but on this occasion, the star of the show was the accompaniment (even though this week is British Beef Week, organised by the delightfully named Ladies in Beef). I used the knowledge Id learned from my Giacobazzis Pasta Masterclass and made some superb ravioli, stuffed with wild garlic picked by the river near my parents-in-laws in the North East then mixed it with ricotta and Parmesan to make a fragrant, sweet with a hint of heat stuffing.
Serves 2
For the beef
1 tbsp sunflower or vegetable oil
2 fillet steaks, approx, 3-4 cm thick
Salt and freshly ground black pepper
For the ravioli
1 quantity of pasta dough (click here for recipe)
Handful of wild garlic leaves, stalks removed
150g ricotta cheese
50g Parmesan
Freshly ground black pepper, to taste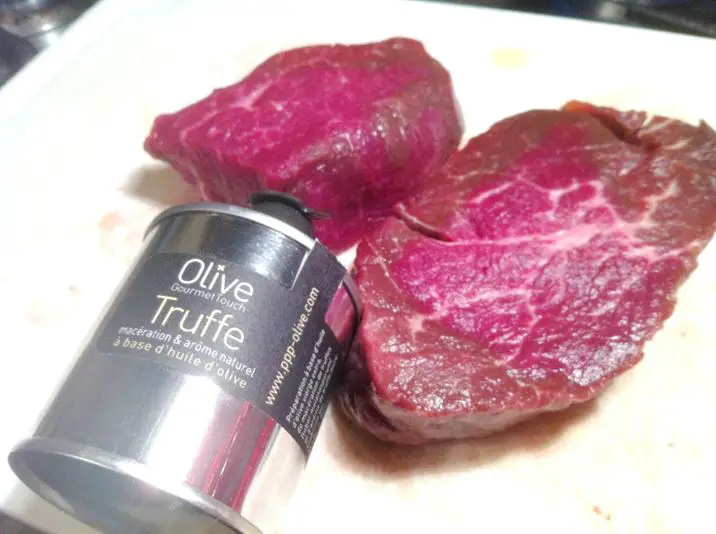 1. Make the pasta dough according to these instructions. Use a pasta machine to roll out into thinnest possible sheets and lay on a table or work surface, liberally dusted with 00² tipo pasta flour.
2. To make the filling, finely chop the wild garlic leaves and put in a bowl with the rest of the ingredients. Mash together with a fork.
3. Use a teaspoon to add a dollop of filling at even intervals to the centre of every other pasta sheet. Brush around the filling with a little water or beaten egg. then carefully cover with another pasta sheet. Use your hand to squeeze out any trapped air.
4. With a ramekin, cookie cutter ring or pasta cutter, cut out ravioli circles or squares. Use your fingers to ensure they are properly sealed.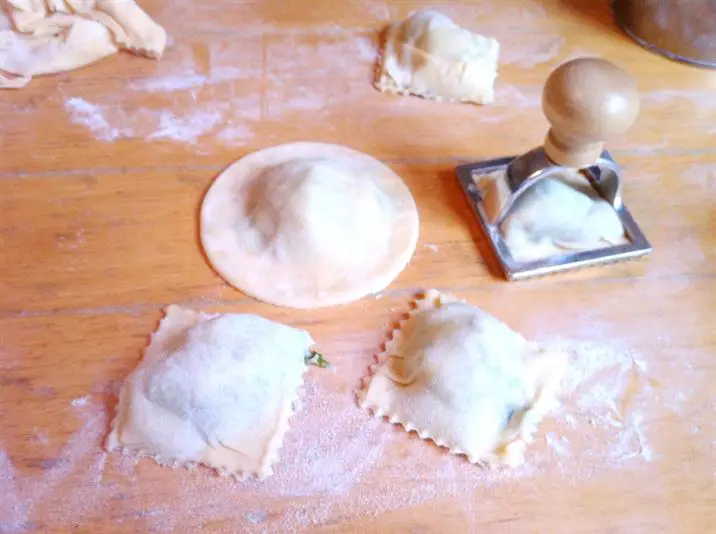 5. When it comes time to cook, bring a large pan of water to the boil. Add the ravioli and cook for 3-4 mins, until tender, then remove and drain.
6. Meanwhile, heat a large frying pan. Oil the steaks, then cook for 2-3 mins each side, depending on how rare you like them.
7. Serve each steak surrounded by 5-6 pieces of ravioli. Finish by drizzling with truffle oil.