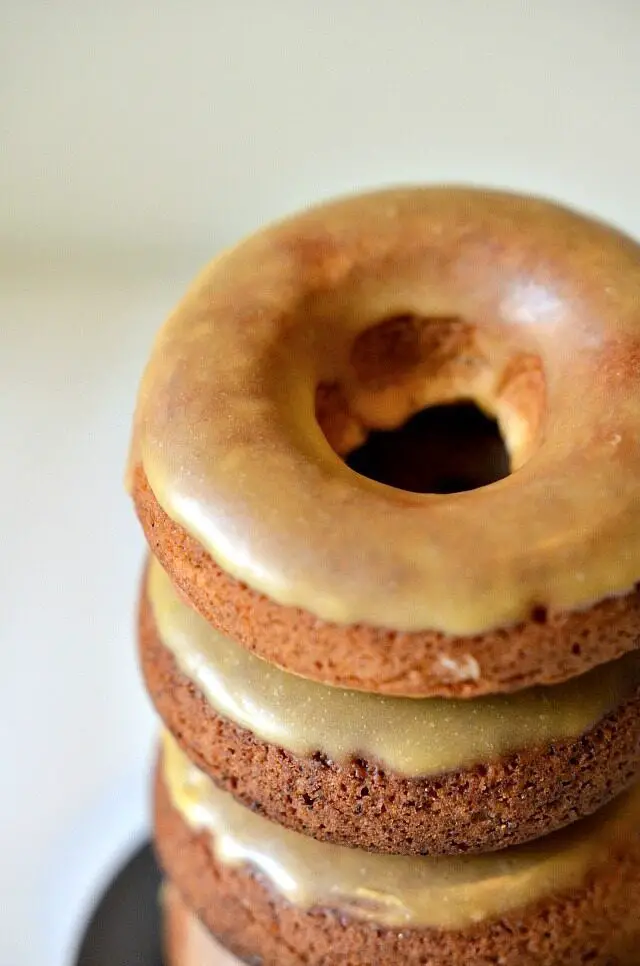 These are not your average donuts. They're more like muffins in donut form. They're hearty, sweet, and earthy with recognizable corn and honee flavors. I made them on National Donut Day which also happened to be a Maizey Day (days in which my 4 year old sister comes to visit). Maizey couldn't believe her luck when she saw me pull donuts out of the oven. Kids are weird so I wasn't sure she'd be into corn donuts, but she loved them.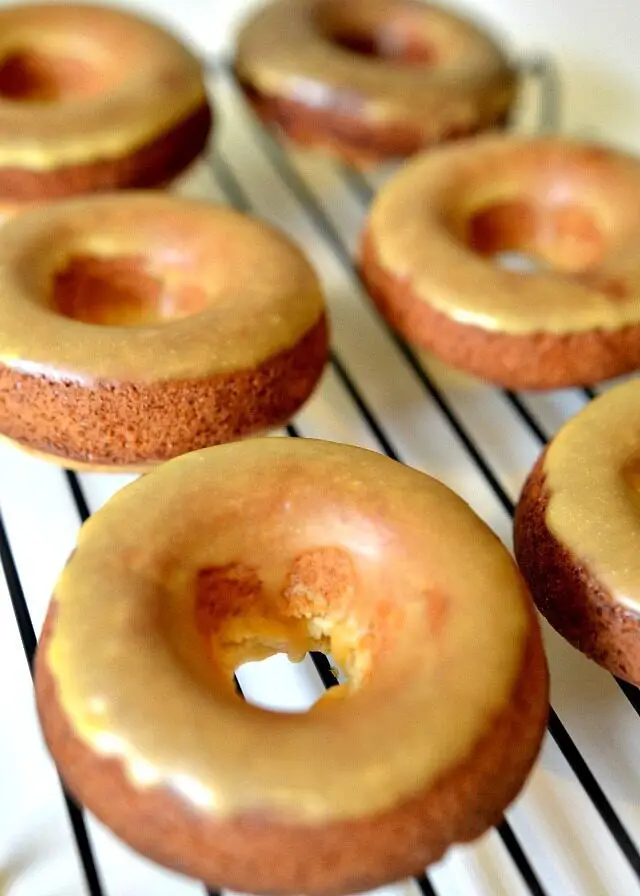 I've always adored the taste of honey, and in my pre-vegan days I was a bit of a connoisseur. There weren't a lot of great honey alternatives at that point so it was the last thing I stopped eating when I went vegan. When Bee Free Honee entered my life years later I was incredibly excited. If you're unfamiliar with it, Bee Free Honee is a thick syrup made from apples. On its own it tastes like apples, but drizzled over food or used in recipes it tastes like regular honey in the best way. I keep at least one bottle in my pantry at all times for recipes, teas, drizzling, etc.
Related Posts: Milk and Honey Rice Crispy Treats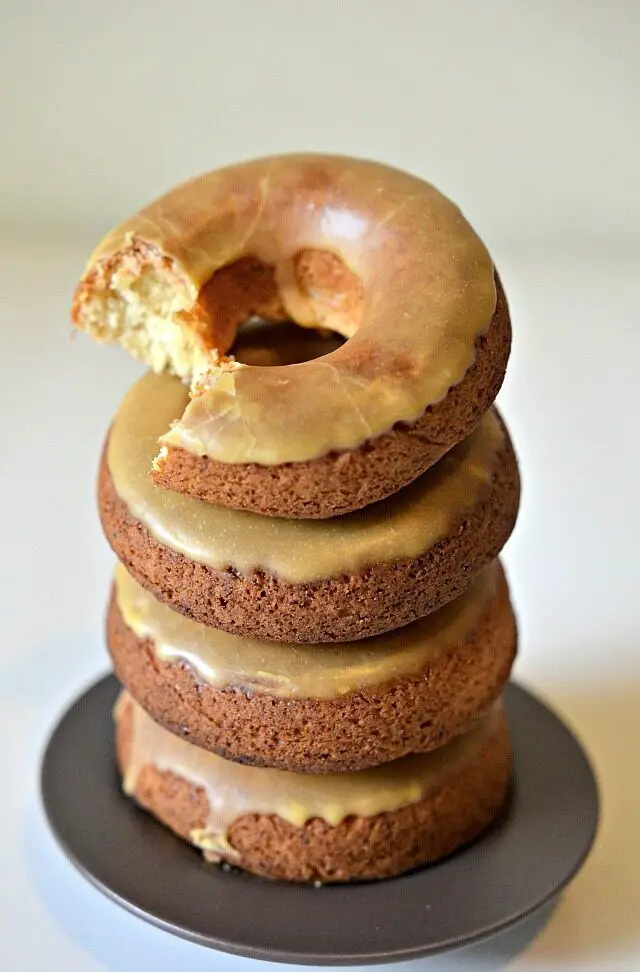 I knew I wanted to make honee donuts for National Donut Day, and fresh corn was an obvious choice when considering what to pair with it. Corn's natural sweetness is so lovely, and I don't think it gets used in sweets enough. And think of it this way – isn't honey drizzled over cornbread one of life's great pleasures?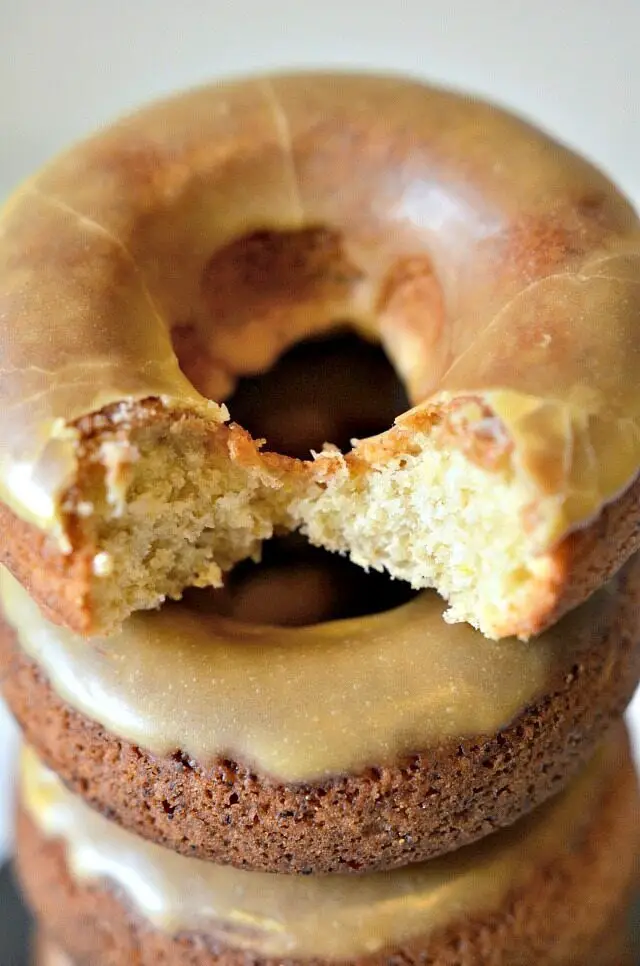 These donuts are straight up sophisticated, but they're also kid approved. I used a real kid to find that out, y'all. Ideally they would be paired with tofu scramble, fruit, and a cup of black coffee (or almond milk if you're a child). Plus, they taste like Summer in such a unique way. Corn is cheap and wonderful right now so get to it!
Sweet Corn and Honee Donuts
Makes 8-10 donuts
Ingredients:
2 small corn on the cobs
About 1/4 cup non-dairy milk
1/2 teaspoon apple cider vinegar
1 1/4 cups all purpose flour
1/4 cup cornmeal
1 teaspoon baking powder
2 tablespoons cornstarch
1/2 teaspoon salt
1/3 cup melted Earth Balance Buttery Spread, or canola oil
1/2 cup granulated sugar
1/4 cup Bee Free Honee (or Sohgave! Honey Flavored Agave Syrup)
1 teaspoon vanilla extract
Glaze:
1 cup powdered sugar
1 teaspoon vanilla
1 teaspoon honey
non-dairy milk
Directions:
1. Preheat your oven to 350 degrees and spray a donut pan with non-stick oil spray. Over a large mixing bowl grate the corncobs with a grater – just like you were grating cheese. This will break down the kernels, and release juices from the cob.
2. Pour the grated corn and juice into a 1/2 cup measuring cup. Pour in enough milk to bring the amount to 1/2 cup. Pour this mixture back into the mixing bowl. Add the vinegar, and set aside for a few minutes while you combine the dry ingredients.
3. In a smaller mixing bowl mix together the flour, cornmeal, baking powder, cornstarch, and salt. Set aside.
4. Whisk the Earth Balance, sugar, honee, and vanilla into the corn/milk mixture until everything is thoroughly combined.
5. Pour the dry ingredients over the wet ingredients, and use a spatula to mix everything together until just combined. Do not over mix.
6. Spoon the batter into the donut pan, and bake for 13-15 minutes – just until a toothpick comes out clean. Let the donuts cool in the pan for ten minutes before moving them to a cooling rack.
7. While the donuts bake make the glaze by whisking together the powdered sugar, vanilla, and honee. Drizzle in enough non-dairy milk to make a pretty thick and glazey glaze.
8. When the donuts are completely cool dip each of them into the glaze. Allow them to hang out on a cooling rack for at least 10 minutes to give the glaze a chance to harden. Store the donuts in an airtight container at room temperature.
Shared to: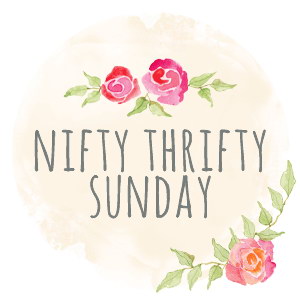 Pin it!

Let's be friends! on Facebook, Google+, Pinterest, Bloglovin', and Instagram! You can also get Lay The Table posts delivered right to your inbox by clicking here!