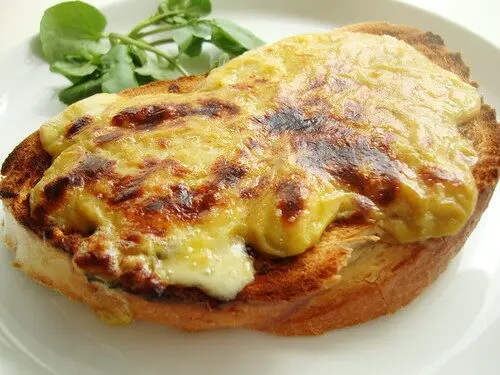 After recently enjoying a lovely dinner at Hix Oyster & Chop House, I was intrigued to receive Mark Hix's British Regional Food, sent to me by Quadrille Publishing to review. Billed as 'a cook's tour of the best produce in Britain and Ireland with traditional and original recipes', the book promised a wealth of information on regional food. I'm very particular about the cookery books that I review, and select only those that follow the spirit and tradition of 'traveleating'. This turned out to be a real joy to read.

Starting in London, Hix and food photographer Jason Lowe (who has taken the photos for several cookery books I've come across) travelled across England, Wales, Scotland and Ireland, meeting local producers and sampling regional foods along the way. He describes beautifully cider and scrumpy production in the West Country,  the various uses of laver harvested in south Wales, the origins of Worcestershire sauce, the differences between rock and marsh samphire, picking the first English mushroom (the St George's) of the year and hunting grouse in Scotland. A substantial section on local cheeses can be found in each geographical section, so I learnt much about Stinking Bishop, Cornish Yarg and the history of Stilton.

There were numerous superb-sounding meat and seafood recipes that I wanted to try, including crab and samphire salad (Suffolk to Norfolk, East Coast of England); roast mallard with elderberries (East Coast of England); fillet of venison with haggis and bashed neeps (Scotland); scrambled eggs with sea urchins (Ireland); leek and potato stovies with Arbroath smokies (East Coast of Scotland). And apple and Guinness fritters (Ireland); boozy baked Worcester apples (The Midlands, England), parkin (The North) and cherry batter pudding (The South, England) are amongst the glorious puddings I've added to my 'to make' list. I've added in parentheses the geographical location of these dishes for the benefit of my non-UK based readers.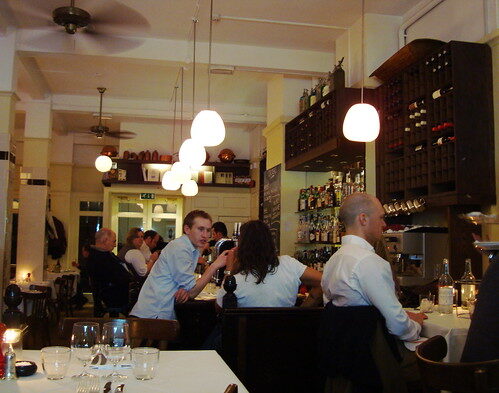 However, as I didn't want the vegetarian husband to feel left out, I decided on Welsh rabbit, often incorrectly referred to as 'rarebit'. It was recorded as 'rabbit' in Hannah Glasse's Art of Cookery as far back as 1747 – the original name for cheese on toast (with added extras!) – and so the proper name should be used. Why it's called rabbit is another matter altogether…

Taken from British Regional Food by Mark Hix.

Ingredients: (serves 4)

250g Caerphilly or Cheddar cheese, or a mixture of both (although Hix does advocate using just the former, which is moist, crumbly and of course Welsh)
2 tsp Worcestershire sauce, or more if you wish
4 slices of bread (a small bloomer-style loaf is ideal)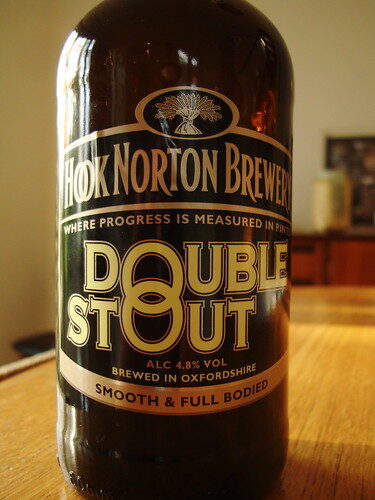 What to do next:

In a small heavy pan, simmer the stout until it has reduced by half. Add the cream and then reduce this by half again until it is really thick. Leave to cool.

Mix this together with the all the other ingredients, except the bread, and season to taste (to be honest, I don't think any salt is needed, as the cheese provides plenty of flavour).

Toast the bread on both sides, and keep the grill on at a medium heat.

Spread the cheese mixture on top of the slices of bread, about 1cm thick, and to the edges to avoid burning (the bread, that is). Grill until nicely browned.

We ate this with some fresh watercress and finished off the rest of the bottle of stout, while the double cream wasn't wasted either as we had strawberries that needed eating!

This book will appeal to anyone who's passionate about food and particularly regional produce in Britain and Ireland. Living in London, I sometimes forget that we are surrounded by wonderful culinary delights and don't have to go that far to find them. After reading this, I certainly felt inspired to travel more around the country, visit local producers and even try a spot of foraging myself!

Have a look at some of my other book reviews on Lay The Table.

@ Lay The Table