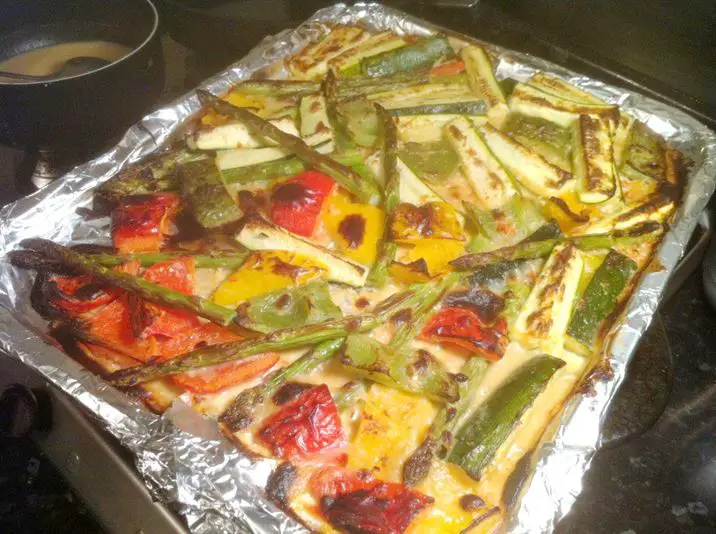 This is a fantastic accompaniment to my Thai pork burger or spicy lamb.  
Serves 4
3 mixed peppers, deseeded and chopped into chunks
2 courgettes, cut into thick batons
Bunch of asparagus, woody stems trimmed
For the marinade
Half can coconut milk
2 tbsp smooth peanut butter
Juice of 1 lime
1 tbsp fish sauce
2 tbsp soft brown sugar
1 red chilli, deseeded
2 garlic cloves
1 lemongrass stalk, tough outer layer removed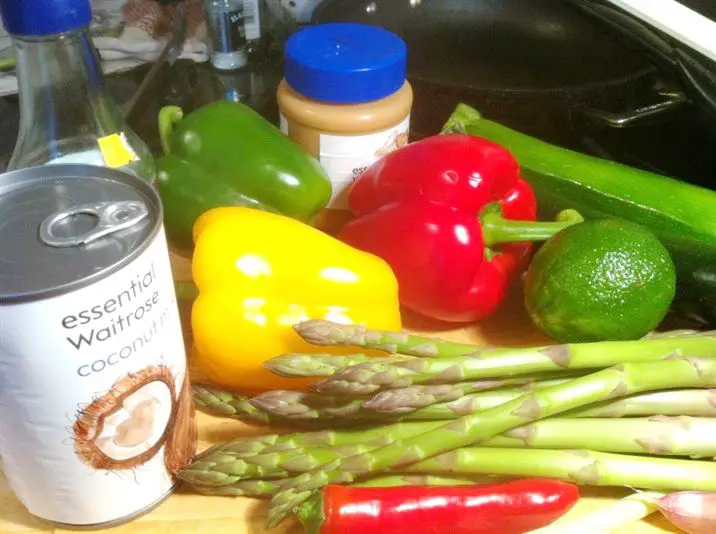 1. Put all the ingredients for the marinade in a food processor and whiz until smooth.
2. Put all the veg into a freezer bag or dish and pour the marinade over. Put in the fridge for 1 hour.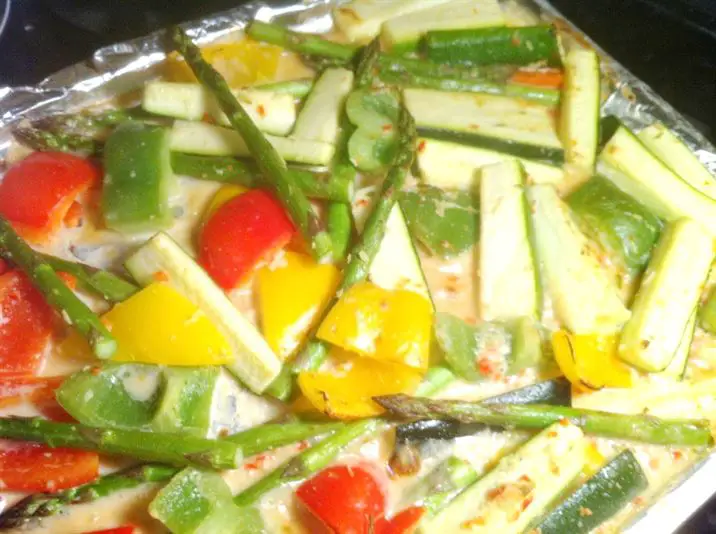 3. Turn a grill onto high and grill the veg on an upper-middle shelf for around 10-15 mins, turning occasionally, until charred. Serve as an accompaniment to this fantastic Thai Pork Burger.