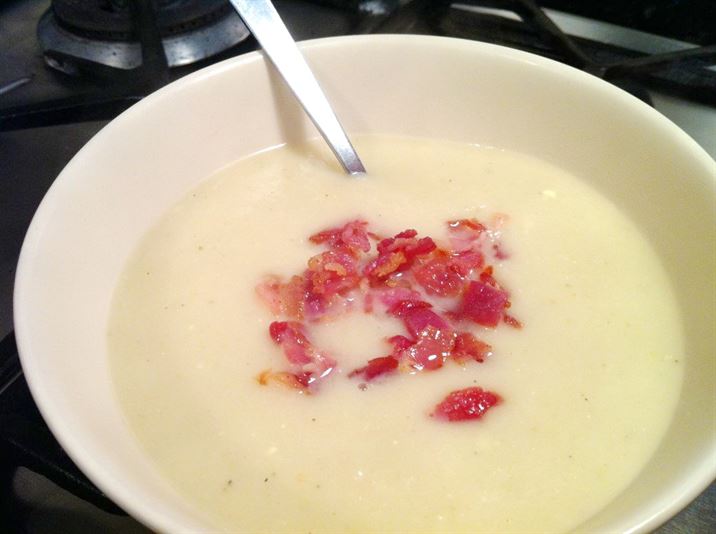 This is a great winter-warming soup. Its fresh and tangy, smooth and clean and very simple to make. I whisked in a tablespoon of Applewood Spreadable smoked cheese to give it a velvety smoky twist at the end.
Serves 2-4
1 tbsp olive oil
1 onion, finely sliced
1 whole celeriac, peeled and cut into chunks
2 large eating apples (I used Braeburns), peeled and cored and cut into chunks
1 litre vegetable stock
1 tsp black pepper
3 rashers streaky bacon
1 tbsp Applewood Spreadable (optional)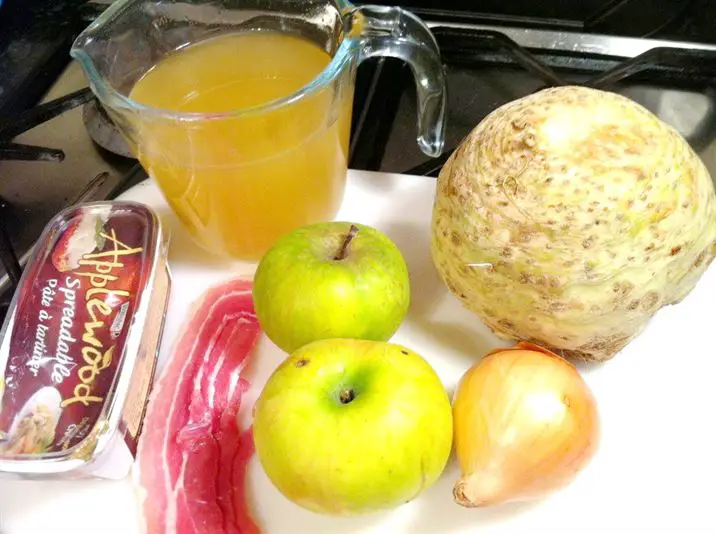 1. Add the oil to a large saucepan and gently cook the onions until soft, approx. 5 mins.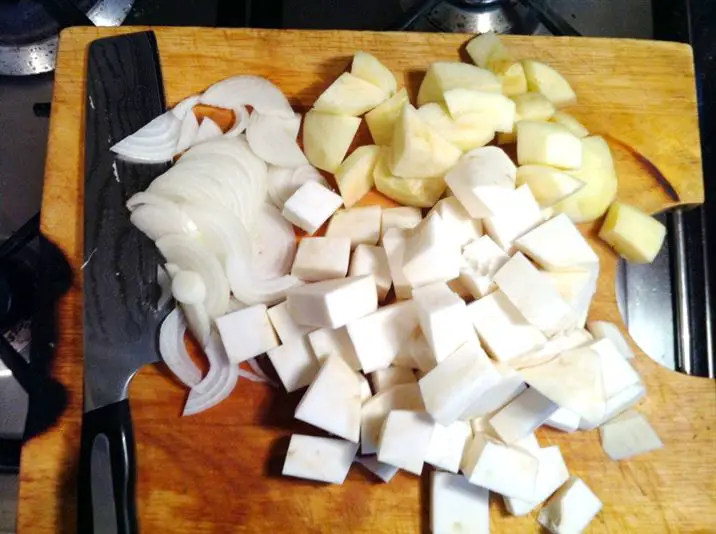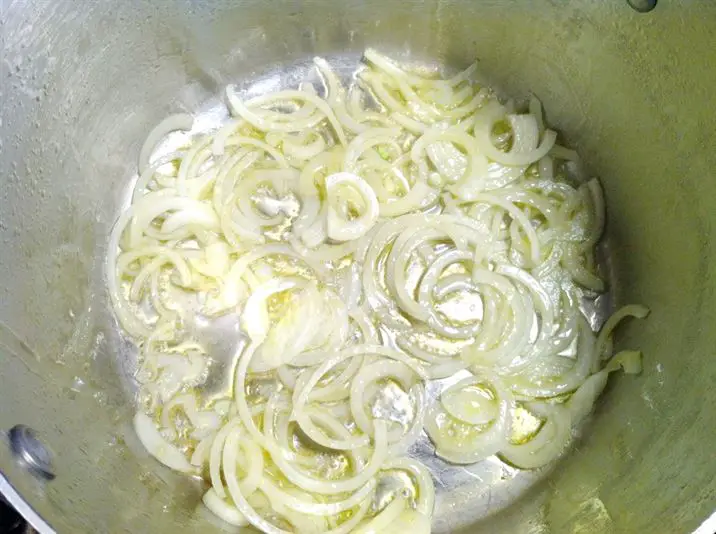 2. Add the celeriac chunks and stir. Cook for a couple of minutes to take on a little colour.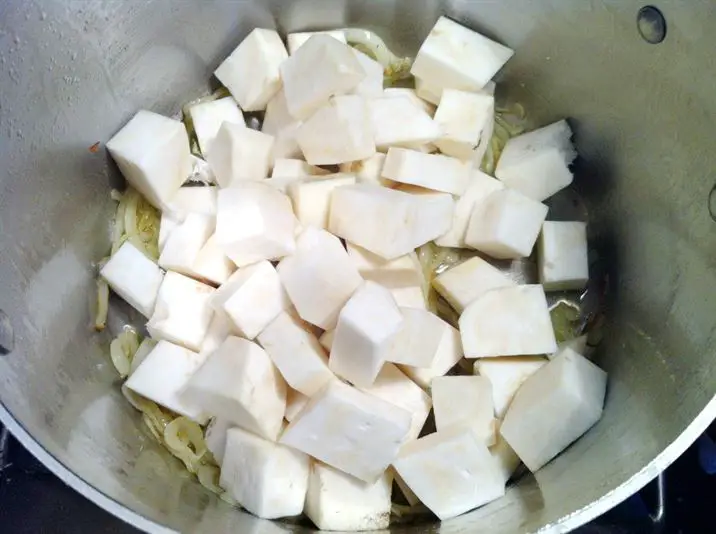 3. Add the apple chunks and stir.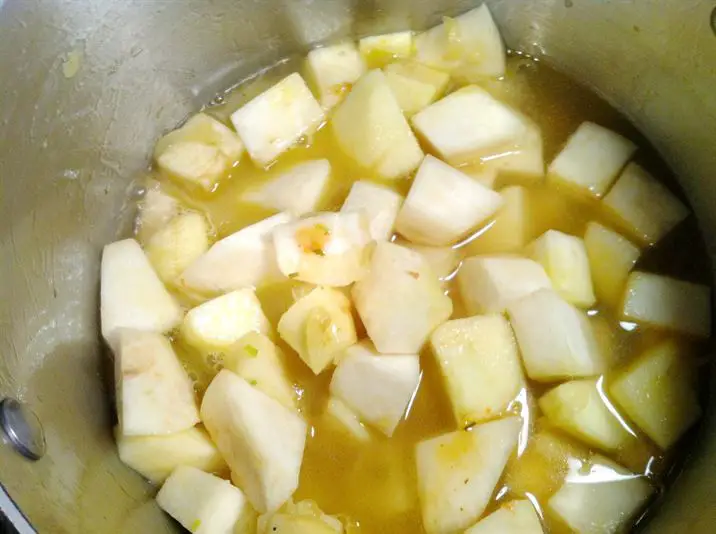 4. Add the stock, bring to the boil and cook for approx. 30 mins, or until the veg and fruit have completely collapsed.

5. Allow to cool and then blitz with a hand blender to get a smooth soup. At this stage you can put the soup into a clean container and put in the fridge until required.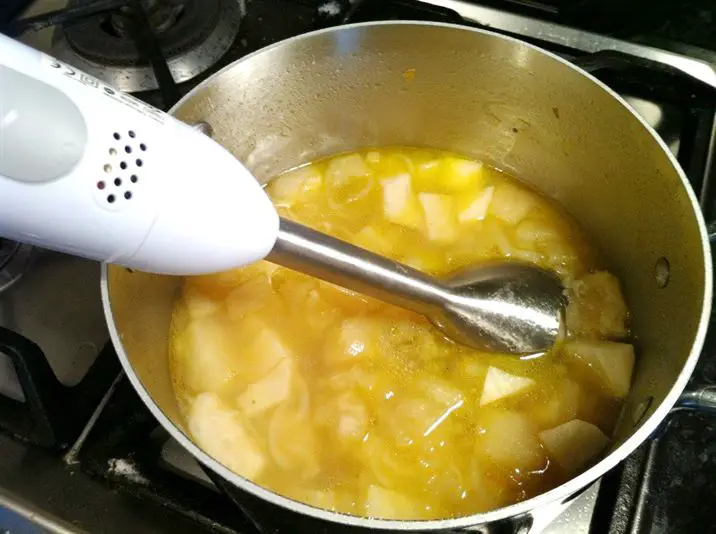 6. When youre ready to eat, chop the bacon finely and cook in a dry frying pan until crispy, approx. 5 mins.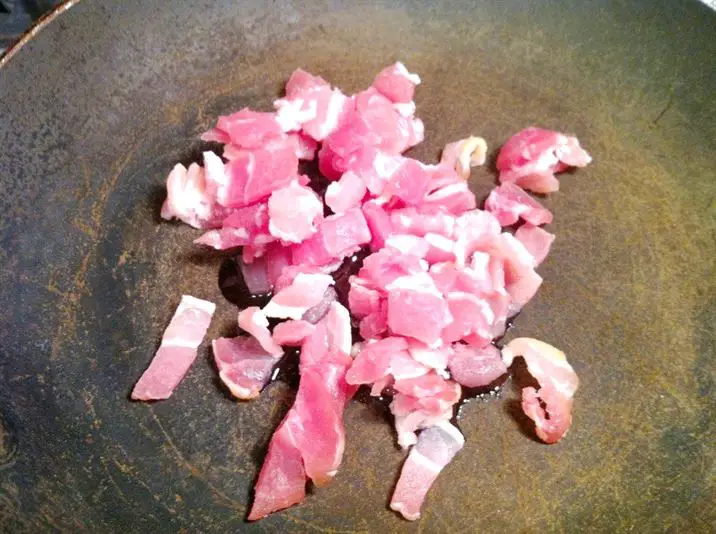 7. Meanwhile, put the soup back on the heat of the hob and whisk in the Applewood Spreadable (if using).
8. Sprinkle over the crispy bacon bits and serve. (For a vegetarian option, swap the bacon for toasted breadcrumbs).