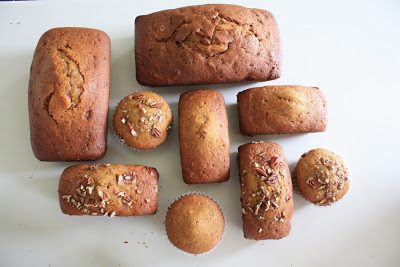 At the end of last fall it came to my attention that there was a pumpkin shortage, so I bought myself a dozen extra cans of the stuff to get me through this fall, just in case.
Well, months ago we took our black lab to the vet regarding her bad knee(this really does tie into the pumpkin shortage). One thing we were instructed to do was to put Riley on a diet to lose a few pounds, which would help alleviate her knee pain. The vet suggested that we supplement her normal dog food with some canned pumpkin. Great, I thought, I have some! Riley loved the pumpkin, of course, and we fed it to her until we had no more. (We then moved onto green beans as a supplement.)
In the middle of the summer it dawned on me that I did not have one can of pumpkin left! I looked at every grocery store near my home, and whenever we were out of town my search continued, but to no avail. I finally went to Libby's website and found a video posted all about the pumpkin shortage(due to too much rain) last season…Needless to say, when the pumpkin finally arrived on the shelves I bought an ample supply:) Whew!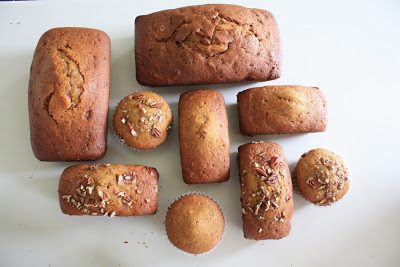 I doubled the recipe and made a large pumpkin chocolate chip loaf, a large pumpkin pecan loaf, two mini pumpkin pecan loaves , two mini plain loaves, two large pecan pumpkin muffins, and two large plain pumpkin muffins…one of them is missing:) It was yummy!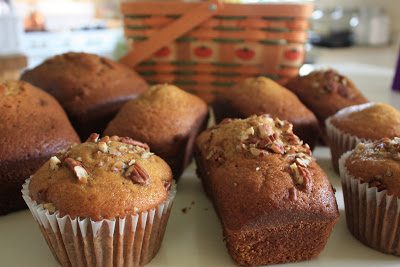 My husband had one of the pumpkin pecan muffins and he was on cloud nine. He actually said it was "exquisite," a pumpkin muffin:) This is a really delicious and moist recipe from one of my daughters. She baked some on one of my visits and it was so wonderful!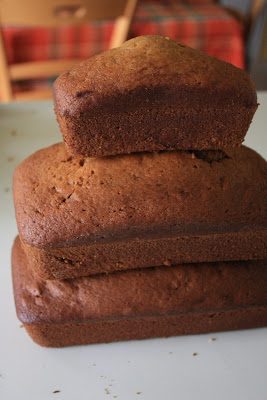 Papa bread, Mama bread, and Baby bread
Pumpkin Bread
1 cup coconut or nuts or chocolate chips Mix together flour, sugar, nutmeg, soda, salt, and cinnamon. Add oil, water, eggs and pumpkin. Mix well. Add coconuts, nuts, or chocolate chips. Pour into 2 or 3 greased and floured tins. Bake 1 hour at 350.