Rainbow cake balls. Who doesn't love a rainbow?  I sure do! How about multiple rainbows? 🙂
 A rainbow in cake pop form just makes me happy:)
These rainbows can be had in any kind of weather, and only a couple of extra steps are needed to achieve such colorful, tasty cake pop goodness.
Perfect for St. Patrick's Day, or any day you need some extra cheer!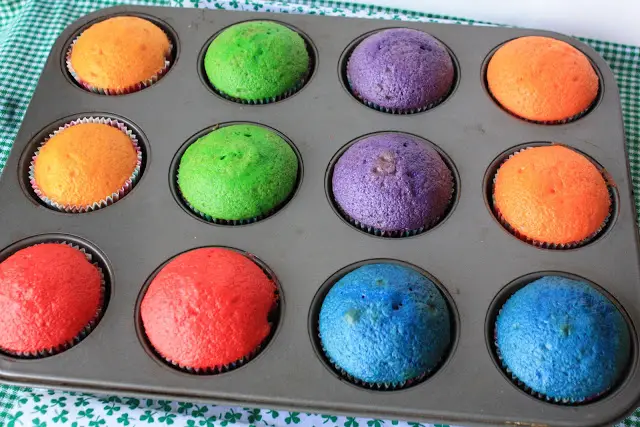 One extra step involved dividing up the cake batter and adding a different gel food coloring to each. I ended up with these vibrant cupcakes.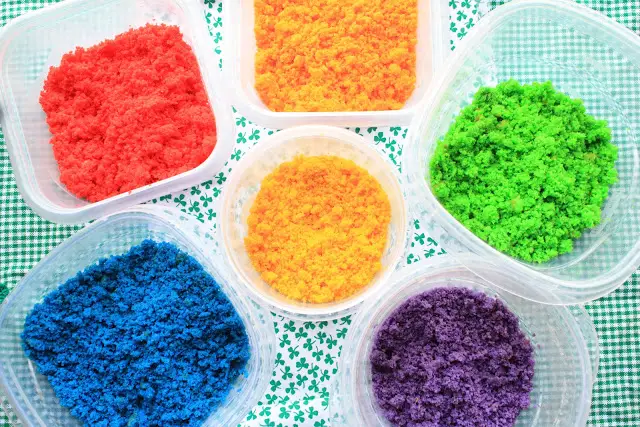 After each color is crumbled into fine cake crumbs this is what you end up with. Pretty, huh?

After the cake balls were formed,  I loved them already!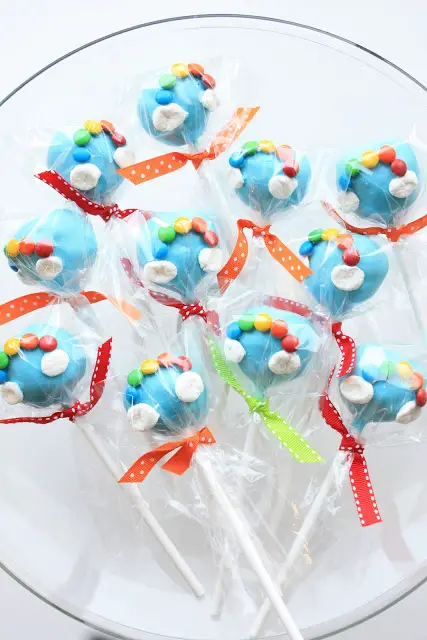 Serve, or package in cellophane bags tied with a ribbon to save for later:)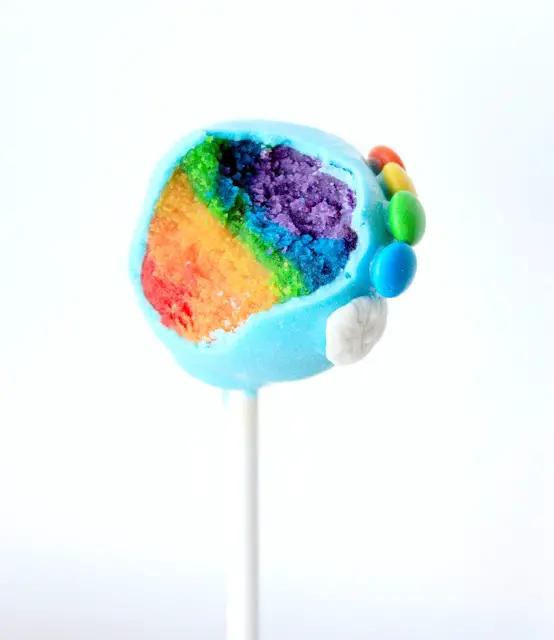 They REALLY do taste as good as they look!
ENJOY!