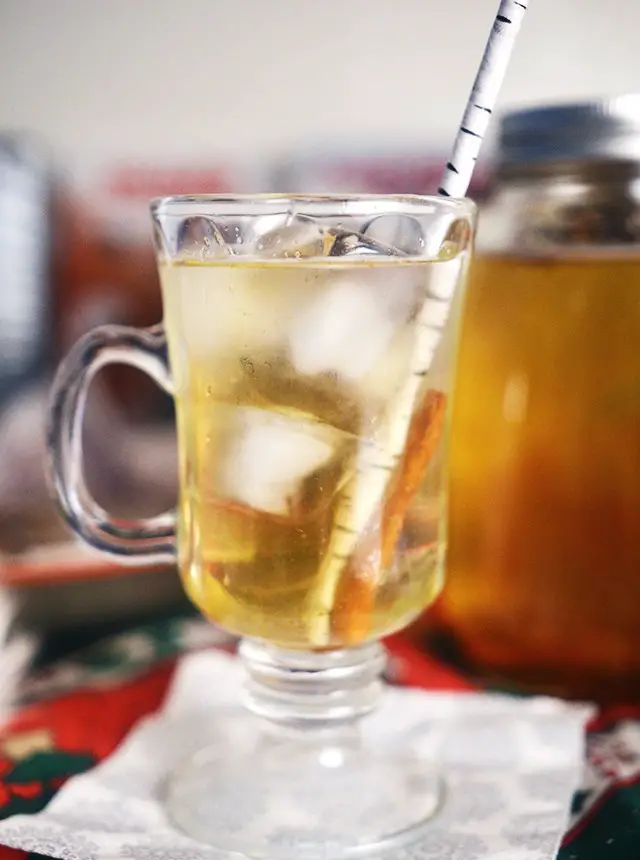 This Gingerbread White Wine Cocktail was created out of my determination to truly celebrate Christmas in July this year. Every summer I think about doing something for the holiday, and I always forget until the day of. Not this year!
Yesterday we decorated our place with Christmas decor, threw on some Christmas music, made our house really cold, and invited friends over to feast on gingerbread cookies, spiced cider, and this cocktail. It was such a fun way to get cozy in the middle of summer. I barely even noticed that it was 98 degrees outside.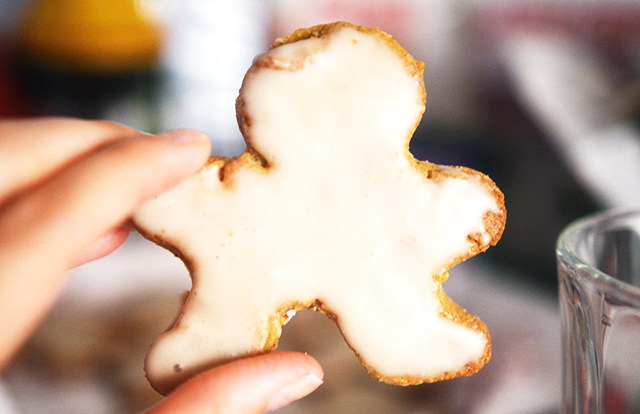 I know this whole concept of Christmas in July sounds a little ridiculous, but it's a real thing. This year's was a nice and refreshing break from a pretty bummer summer.
It was also a great reminder that so many of our favorite things are just a few months away.
To be honest, I have a history of starting Christmas about 4 months in advance with Organized Christmas. Have you heard of it? It's this website that helps you plan every aspect of Christmas before December even comes. You do everything from budgeting presents, decor, and outings, to coming up with a decorating strategy, to scheduling travel, to mapping out haircuts, and so on. My book, Fall FoMo No More, was highly influenced by my years of meticulously organizing my family's Christmas celebrations.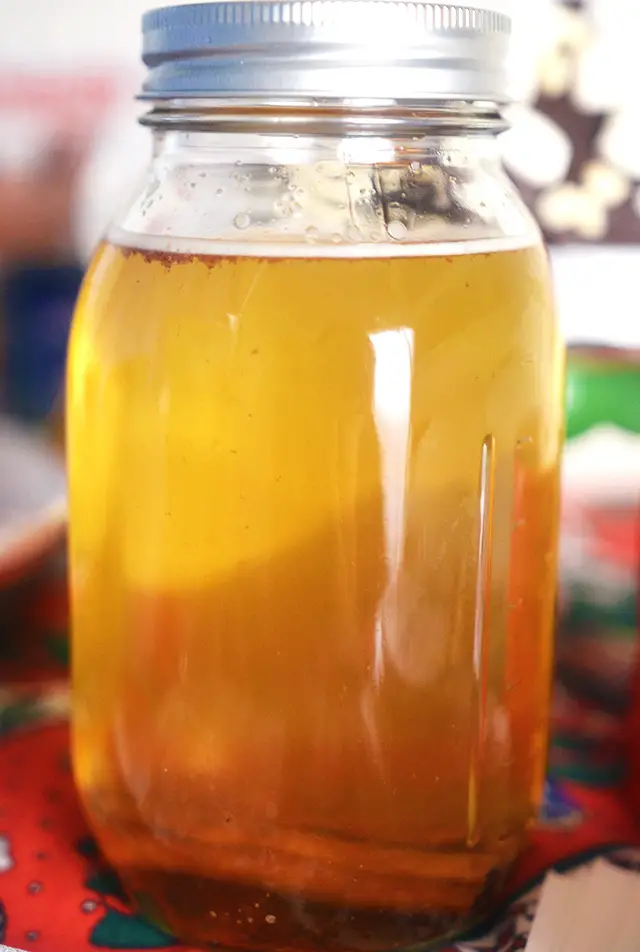 I obviously had a great time celebrating Christmas in July, and I'm pretty sure that I wasn't the only one in the holiday spirit – this Gingerbread Wine was a definite hit among the grownups.
To make it I combined an inexpensive chardonnay with flavors that reminded me of a favorite holiday treat, gingerbread cookies. Ingredients like vanilla syrup, ginger ale, and cinnamon worked together to make this sweet and cozy little cocktail.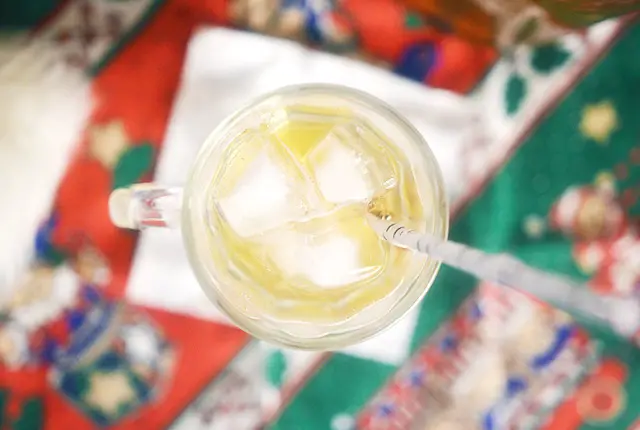 Served chilled, this wine is still refreshing in summer despite its seemingly warm nature. While I wouldn't serve it on the 4th of July, it's perfectly acceptable to drink anytime you want a little yule-time joy – whether it's Thanksgiving, Christmas, or almost August.
Gingerbread White Wine Cocktail
Ingredients
1 750ml bottle inexpensive chardonnay
1/4 cup vanilla coffee syrup
12 ounces ginger ale
3 2 inch cinnamon sticks
1/8 teaspoon ground cinnamon
pinch nutmeg
Directions:
1. Pour all of the ingredients into a large pitcher, and stir them to combine. Allow the drink to chill in the fridge for at least one hour.
2. Serve chilled.