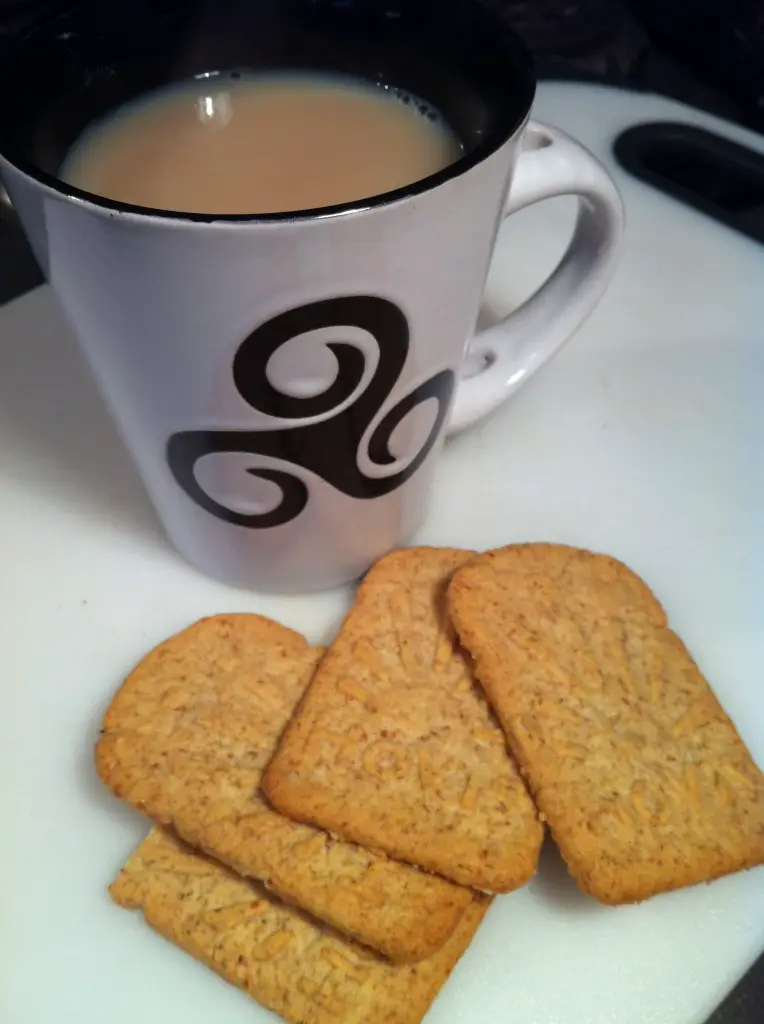 As I type, Im enjoying these new Hovis Breakfast Bakes with a nice cup of tea. And very dunkable they are too. They were sent to me by a very pleasant PR called Isabella to review, so that is what Im doing: reviewing. Its just one of the many multi-tasking merits of a Reluctant Housedad. 
But back to the Bakes. Theyre made from 100% British wheat and contain no artificial ingredients, though I wouldnt recommend them as a health food as the second ingredient on the (short) list is sugar. However, they do contains LOTS of fibre, from the wholegrain flour and wheatgerm.
Theyre a snack and should be treated as such and I had no qualms popping a pack of four into my childrens school bags for a mid-morning nibble.
What do they taste like? Lovely. Im particularly taken by the Oats & Honey variety, but Milk & Oats and Malted Crunch are also darned dunkable.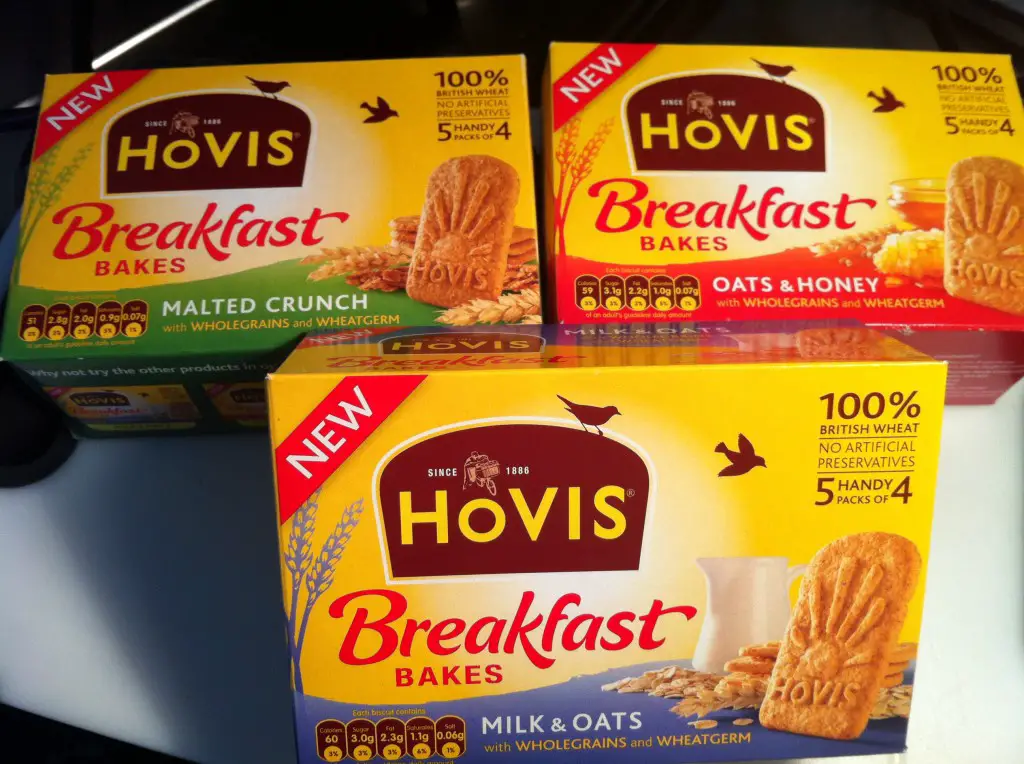 Theres not a lot more to say, really. Theyre just biscuits in the form of Breakfast Bakes. But they are very tasty.