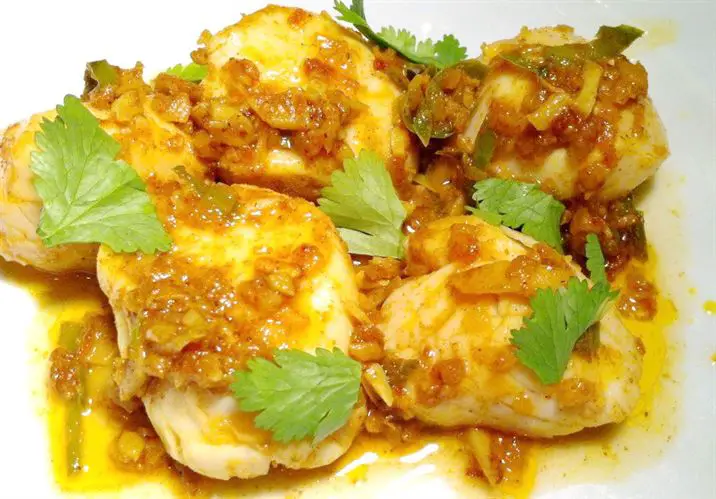 Ive been a fan of Lurpak butter (slightly salted, for me) since long before the adverts featuring Douglas, the little trombone player, made us smile with his attempts to steal the show with his rendition of Flight of the Bumblebee.
So it was with great pleasure that I accepted Lurpaks challenge to create a recipe using a product from the brands new Cooks Range.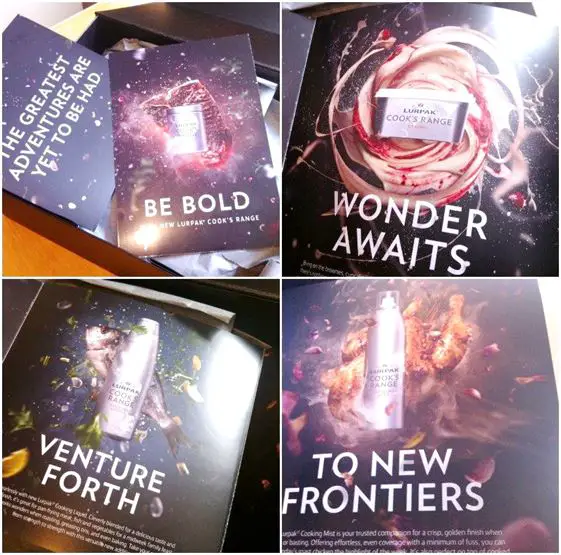 There are four  new products in the range:
¢ Baking (Blended with a softer texture thats ready to go straight from the fridge, it folds easily into cake mixtures for a light, fluffy golden finish);
¢ Cooking Liquid (Cleverly blended for a delicious taste and golden finish, its great for pan-frying meat, fish and vegetables for a midweek family feast);
¢ Cooking Mist (Offering effortless, even coverage with a minimum of fuss, you can make Sundays roast chicken the highlight of the week);
¢ And the product Ive been sent¦Clarified Butter (Packed with rich, intense taste, new Lurpak Clarified Butter allows you to turn up the heat when youre cooking perfect for searing and locking in flavours.)
As it states on the press pack sent with the tub: Be Bold. So I have. Ive come up with two recipes using the Clarified Butter.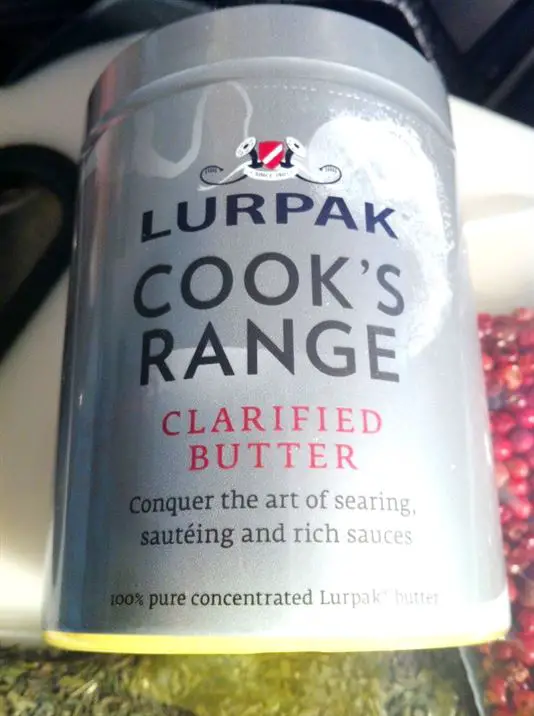 Youll have to wait until next week for the second, but heres the first:
Indian-Spiced King Scallops with Garlic, Ginger and Chilli cooked in Lurpak Clarified Butter.
So why use Clarified Butter instead of ordinary butter? Well, simply put, butter contains impurities that burn easily, and turn bitter at high temperatures.
Clarifiying butter involves skimming off these impurities so that youre left with fat that you can take to much higher temperatures. Ghee is clarified butter but that can have quite a pungent aroma. This Lurpak product has no odd odour. And left out of the fridge, it liquefied a little, which made it very easy to use.
Anyway, back to the recipe.
This serves 2 as a main course or 4 as a starter.
Ingredients
10-12 King Scallops (or 20 Queen Scallops)
1-2 tbsp Lurpak Clarified Butter
1 shallot, very finely chopped
3 garlic cloves, peeled and finely sliced
Golf ball-sized piece of ginger, peeled and finely chopped
1 green chilli, finely chopped (remove the seeds if you prefer less heat)
½ tsp turmeric
½ tsp chilli powder
½ tsp cumin powder
½ tsp coriander powder
½ tsp salt
A few leaves of fresh coriander, to serve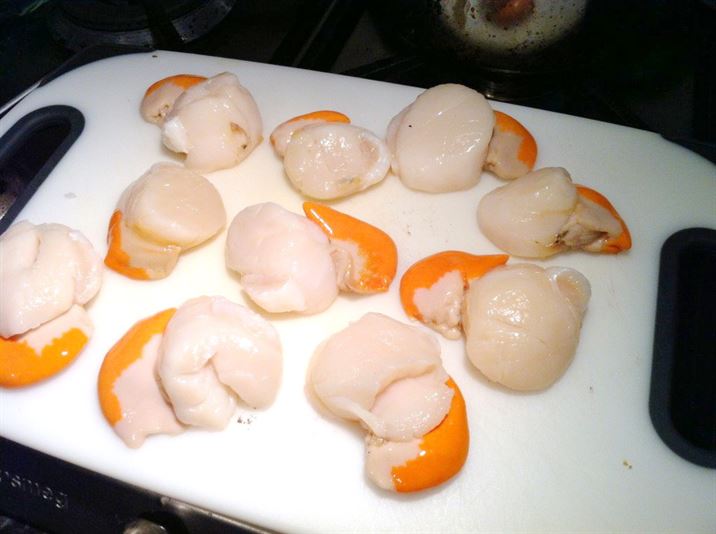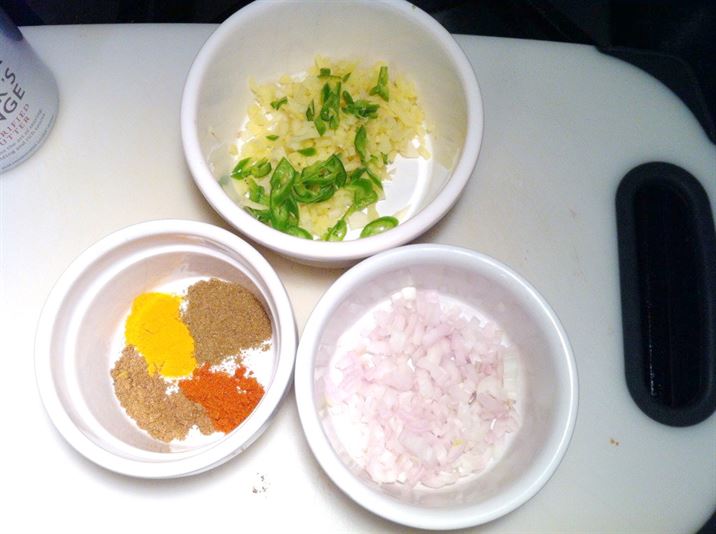 1. With a sharp knife, trim the scallops, removing the orange roes and any dark sinew.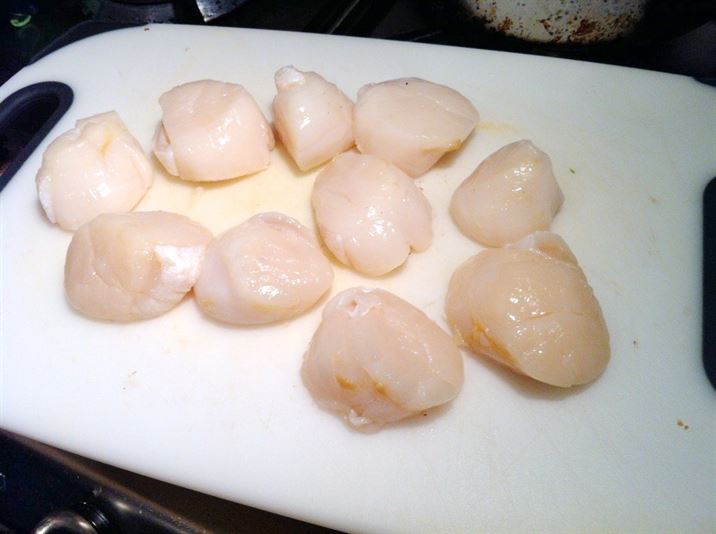 2. Gently heat the Lurpak Clarified Butter in a large frying pan and add the shallots. Cook until soft, approx. 3-4 mins.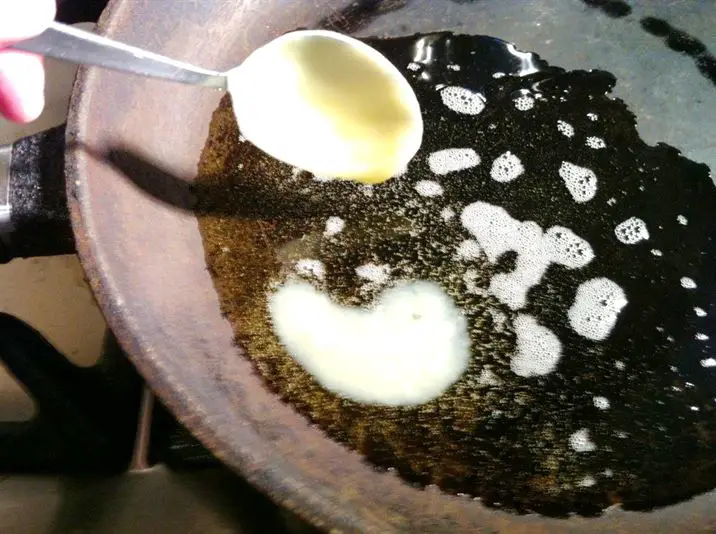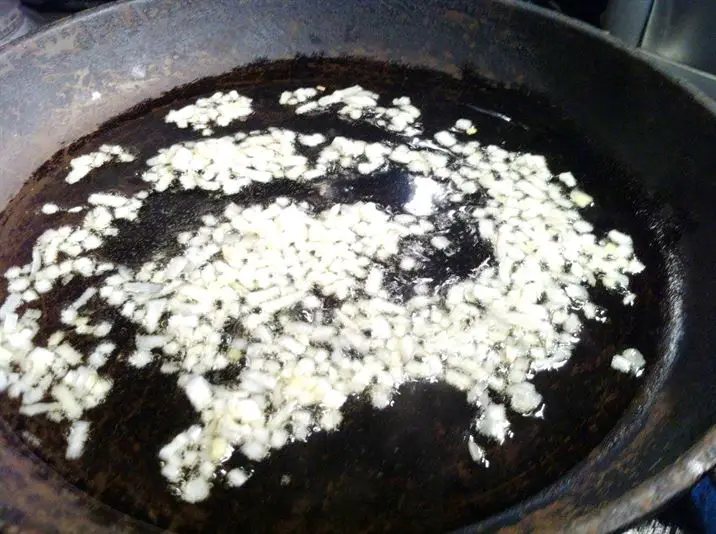 3. Add the garlic, ginger and fresh chilli and continue to cook for a further minute.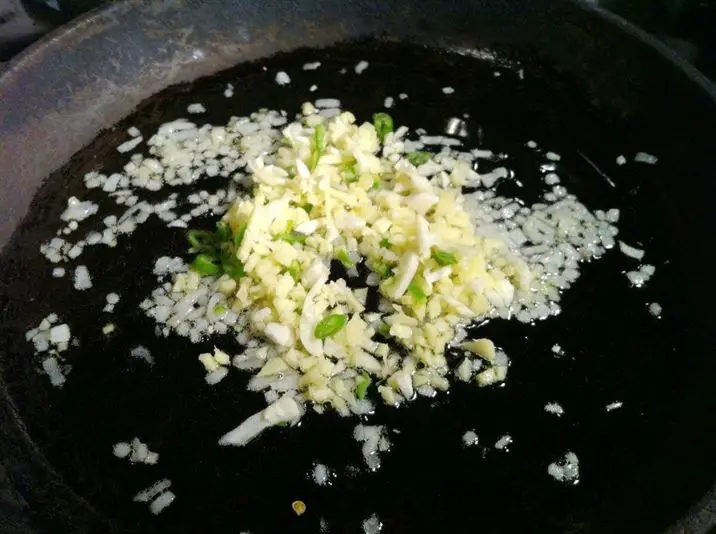 4. Add the spices and cook for another minute.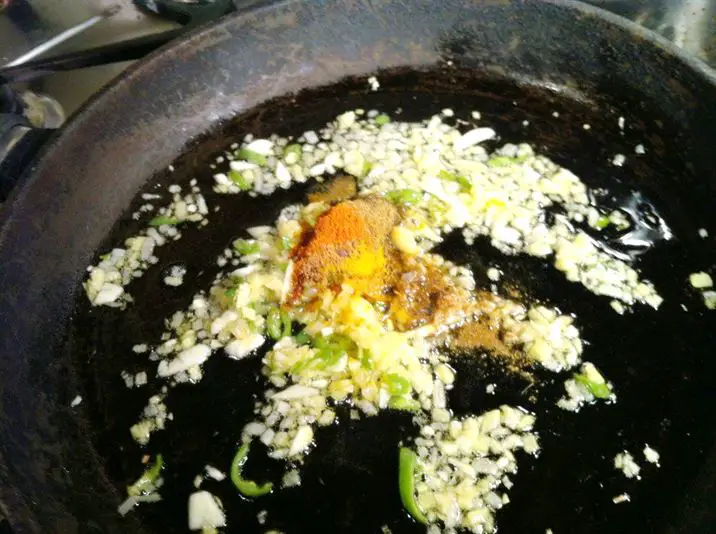 5. Add the scallops and cook for 1-2 minutes either side, until they are translucent. Take care not to overcook of they will become rubbery. Baste with the clarified butter throughout.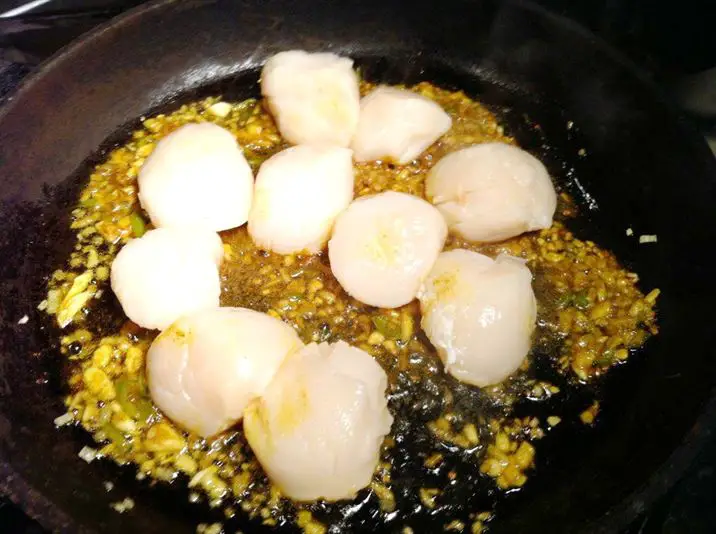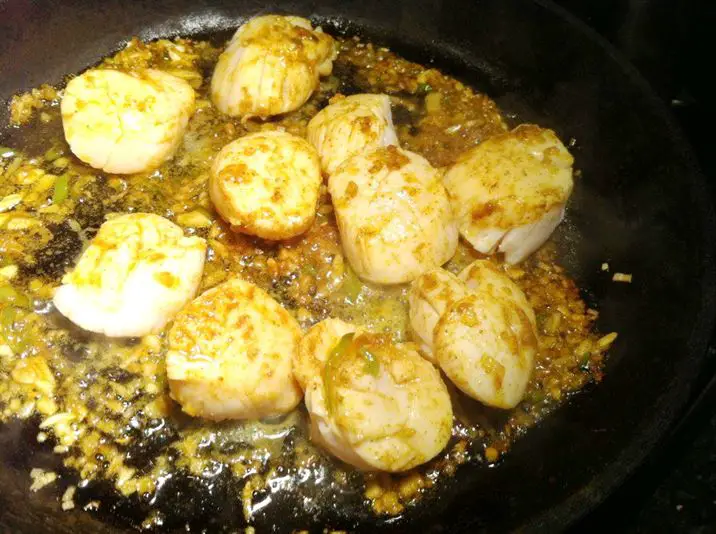 6. Serve on warm plates with a few leaves of fresh coriander scattered over and a drizzle of the clarified butter.