Its stage seven of the Rare Breeds Steaks Challenge.
The seventh breed up for the challenge is ¦.SHORTHORN
The Breed: The Shorthorn breed has been developed over 200 years from Teeswater and Durham cattle native to the north-east of England. The cattle come in three colours, foxy red, white and roan- the latter looks like a red cow dipped in cream! The Shorthorn grows well when reared in grass-based farming systems, producing lots of fine meat with a delicious marbling of fat.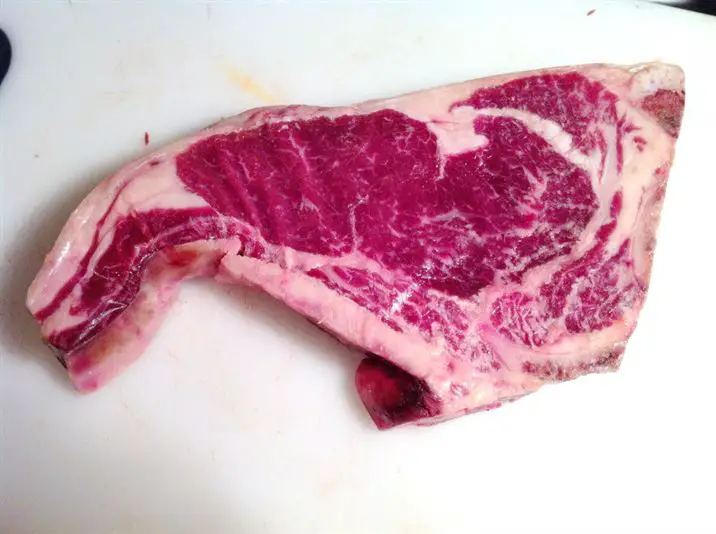 Price: Around 9 per Porterhouse steak.
Pre-trim weight: 315g
Post-trim weight: 220g.
Cooking: Heat a cast iron pan until its white hot. Oil the steak, not the pan. Cook for exactly 2 minutes each side for medium-rare. Season the steak after the first 2 minutes. Leave to rest for 2 minutes. Carve.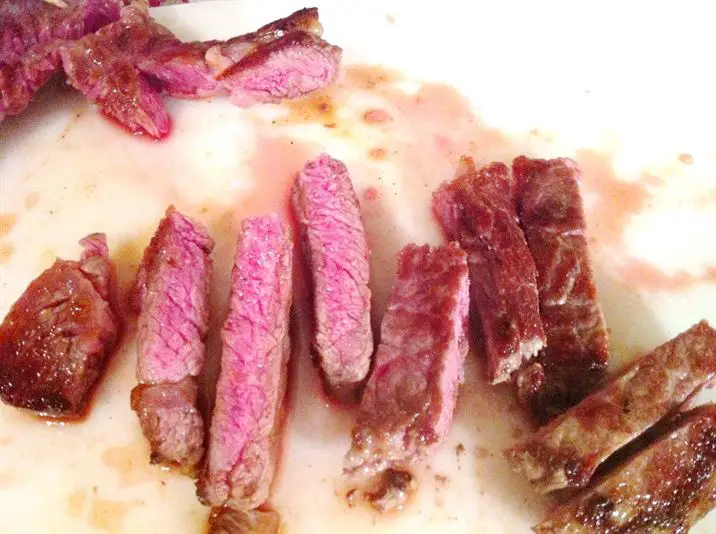 Tasting notes: Crusty tastes like toffee delicious. The meat was juicy with a great bite and lots of juice. Open texture with a buttery flavour.
Marks: 8 out of 10.
¢ Thanks to Farmison for supplying me with the steak for review purposes.