The plant-based diet for beginners
What is a plant-based diet?
We can define plant-based nutrition as a type of diet, this means, more than just a diet is a lifestyle because it is a way of nutrition-based fundamentally on plants, vegetables, and fruits.
It also includes other foods such as nuts, cereals (mostly whole grains), seeds, legumes, vegetables, vegetable oils, mushrooms.
Some people say that the plant-based diet can include in small quantities the consumption of animal products.
It is important to be clear that behind this lifestyle that promotes a diet based on plants, is the promotion of the development of seasonal products as well as those very specific to each region, which promotes sustainability and sustainability of countries, even regions.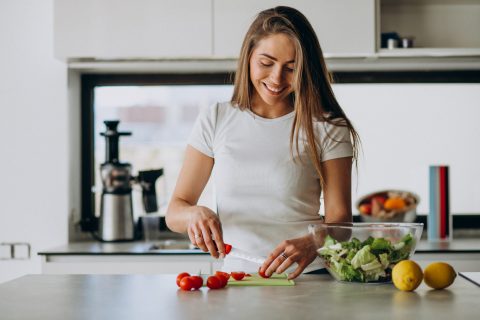 Colorful dishes contain healthy food
Every day there is a growing need to include in our diets colorful dishes that contain plants and fruits.
In the same way, reducing meat consumption is also a need that many of us have.
The impact of plant-based diets on the planet and our health is as positive and real as it is important.
Benefits of a plant-based diet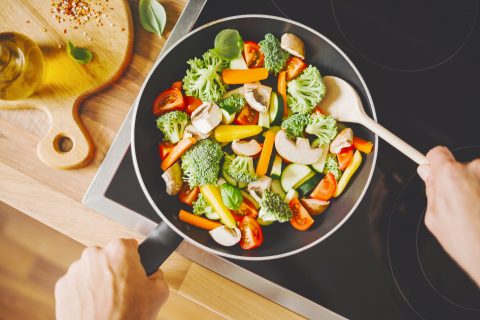 Improved energy levels and anxiety control.
Maintain a healthy body by eating healthy.
Collective consciousness and environmental sustainability
Avoid animal abuse
Differences between plant-based, vegetarian, and vegan diets
Are there differences between plant-based, vegetarian and vegan nutrition?
Undoubtedly, the answer is yes. Each of these "diets" or "lifestyles" are different from each other.
1. Plant-based diet
It is based on consuming products of plant origin, such as fruits, vegetables, legumes, nuts, cereals, soybeans, eliminating as much as possible any food of animal origin.
The idea is to prioritize the consumption of real food those fresh foods that have not been processed by industries.
2. Vegetarian diet
A vegetarian diet is focused on vegetables, this includes, of course, fruits, vegetables, peas, beans, grains, seeds, nuts.
This type of diet is made up of a pyramid of six food groups and nutrients that should be present in our daily diet for a balanced and complete diet.
It is characterized by the abstention of meat and fish consumption and, sometimes, of other foods of animal origin such as eggs, milk, or honey.
A vegetarian diet does not include any meat, poultry, or seafood.
It is a meal plan composed mainly of plants.
Here we can see the most important difference concerning a plant-based diet, where, although little and in less quantity, the intake of animal protein (eggs, fish, meat, or dairy products) is allowed.
A vegetarian diet excludes the intake of meat or what I call "dead animals" and does allow the consumption of some animal products such as dairy products or eggs.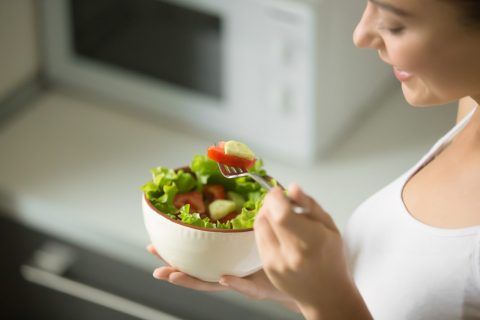 What foods do vegetarians not consume?
Poultry.
Seafood.
Beef.
Pork.
Lamb
Other animal meats such as bison or exotic meats.
Being vegetarian is choosing a healthier form of nutrition.
If you want to start a vegetarian diet, a good idea to start with is maybe to gradually give up meat.
3. Vegan diet
What does a vegan eat?
A vegan diet is widely versatile.
The expansion of consciousness hand in hand with the transition that I encourage and promote towards a much more plant-based diet has been opening and will open the development of a whole world of new, fun, and very exciting opportunities in the gastronomic and culinary sector.
All animal products can be easily substituted by delicious and very healthy vegetable options.
Fruits and vegetables.
Legumes.
Nuts and seeds.
Vegan alternatives to meat, chicken, escallops, and even sausages.

What does a vegan do not eat?
Red meat and poultry, from animals, includes veal, beef, pork, turkey, chicken, pheasant, and any other less common.
Fish, shellfish, or other sea animals.
Dairy, including butter, milk, cheese, yogurts, and other processed dairy products.
Eggs, in general, are both chicken eggs and eggs from any other animal such as quail or caviar.
Honey and any other bee products.
Ingredients of animal origin such as gelatin, lactose, whey, and omega 3, derived from fish.
In the next articles, we will continue talking about plant-based nutrition and we will give you ideas for you to lead a healthier life by eating better.
If you liked this post, please share it.
By Mónica Chacín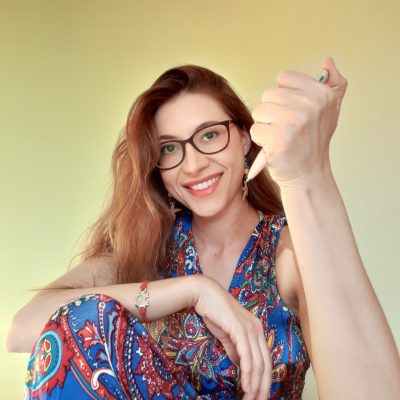 About the Author:
Mónica Chacín, SEO Copywriting specialist and author of a
book of reflections and poetry known as "Serendipia de sueños"
www.monicachacin.com