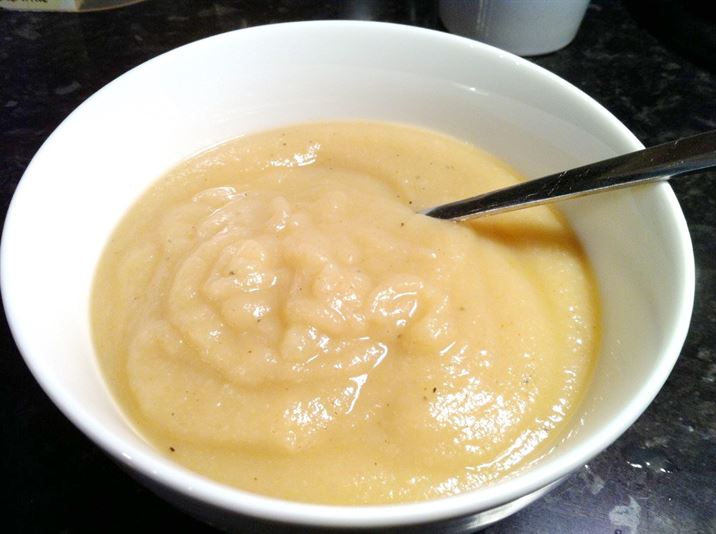 Our good friends Amy and Mark have signed up for one of those weekly veggie box deliveries. I tried such a scheme myself once but found myself with too much of one thing and not enough of another, so I ended up traipsing off to the market anyway.
A & M faced a similar dilemma this week: one celeriac too many! Im not proud so when the lady of the house gift wrapped a spare half of the woody root in lovingly stretched Clingfilm I was a happy recipient. In a thrice (well, 20 minutes, to be accurate) I had this wonderful, rich, deep, warming soup on the stove. Perfect for a winters night.
Serves 2
Half celeriac, peeled and chopped into 2.5cm chunks
1 large floury potato (such as Maris Piper), peeled and chopped into 2.5cm chunks
1 red onion, finely chopped
2-3 garlic cloves, finely chopped
Knob of butter
1 tbsp sunflower oil
1 litre vegetable stock (from a cube is fine)
1 tsp chilli powder
Salt and freshly ground pepper, to taste
50 ml double cream (optional)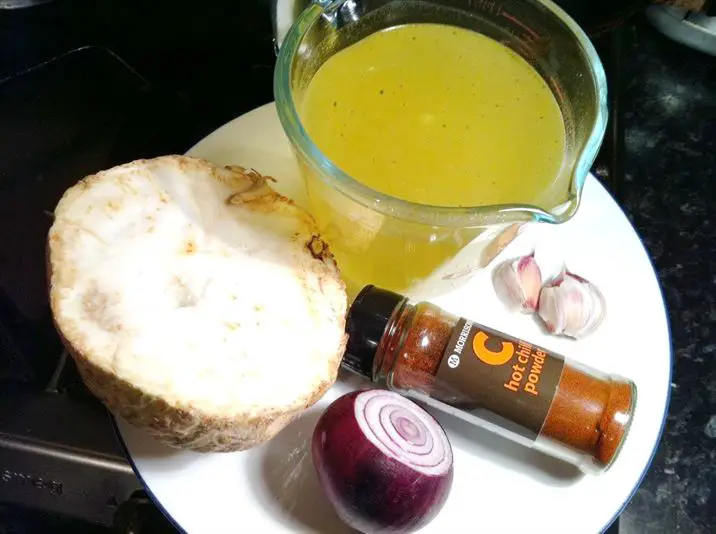 1. Put all the ingredients, except the stock,  chilli and seasoning, in a large saucepan over a gently heat. Stir and cook for 4-5 mins until the veg starts to take on some colour. Take care not to burn.
2. Add the chilli and stir through for a few seconds.
3. Add the stock and bring to the boil. Reduce to a simmer and cook for 20 mins until the veg is very tender.
4. Allow to cool and then transfer to a food processor. Whiz until very smooth.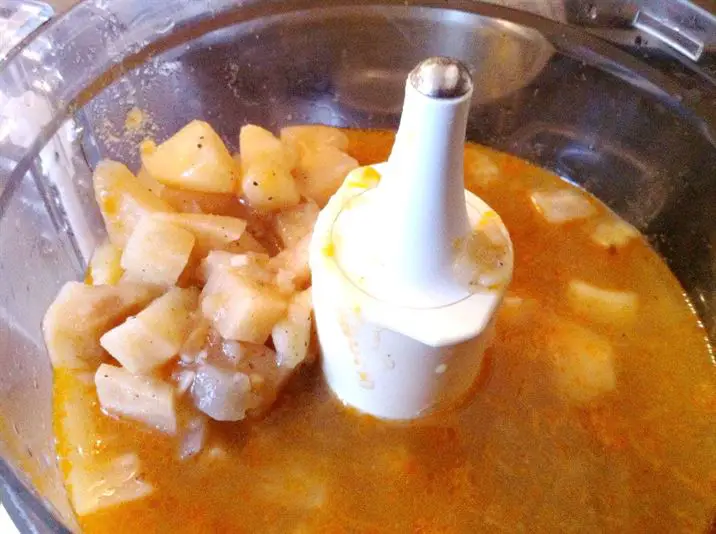 5. Return to the pan and heat through. Season with salt and pepper.  Add a swirl of cream to finish, if you like.