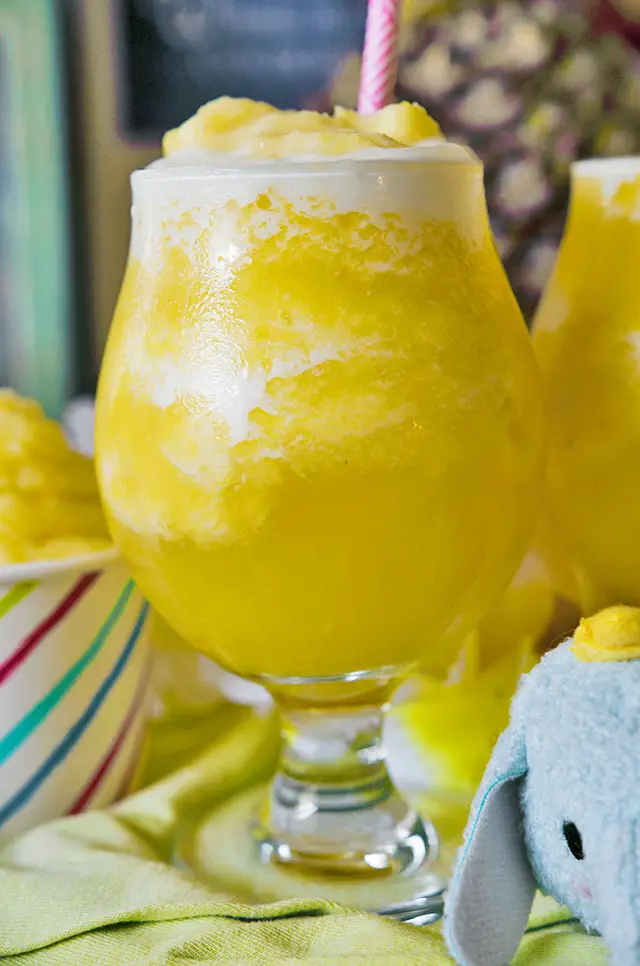 Disneyland week is just about over, and I saved the best recipe for last. These Champagne Dole Whip Floats are like drinking an effervescent tiki drink in Adventureland. They're like sipping nectar on a sandy beach at sunset in 1960's Hawaii. They're really really good, y'all.
I always wanted to try Disneyland's Dole Whips, but they didn't make them vegan back in our day. As I sipped my boring water while waiting for the Tiki Tiki Tiki Room, other patrons were usually lingering around with their refreshing Dole Whips. All I wanted was for them to be vegan, and now they finally are!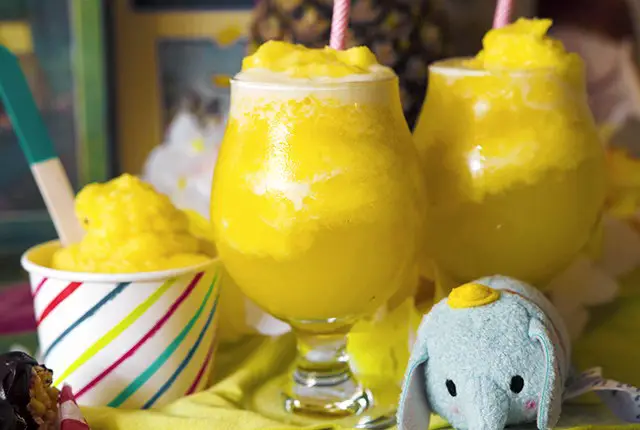 As I put these floats together, I was pretty sure that they were going to be good, but I didn't realize how good. The light and airy pineapple whip is so fresh it feels like you're slurping goodness straight from the fruit itself.
For the juice component, I combined champagne and pineapple juice for a delightful little cocktail. Honestly, why don't I always keep pineapple juice in our fridge? It's SO sweet, it's like drinking candy.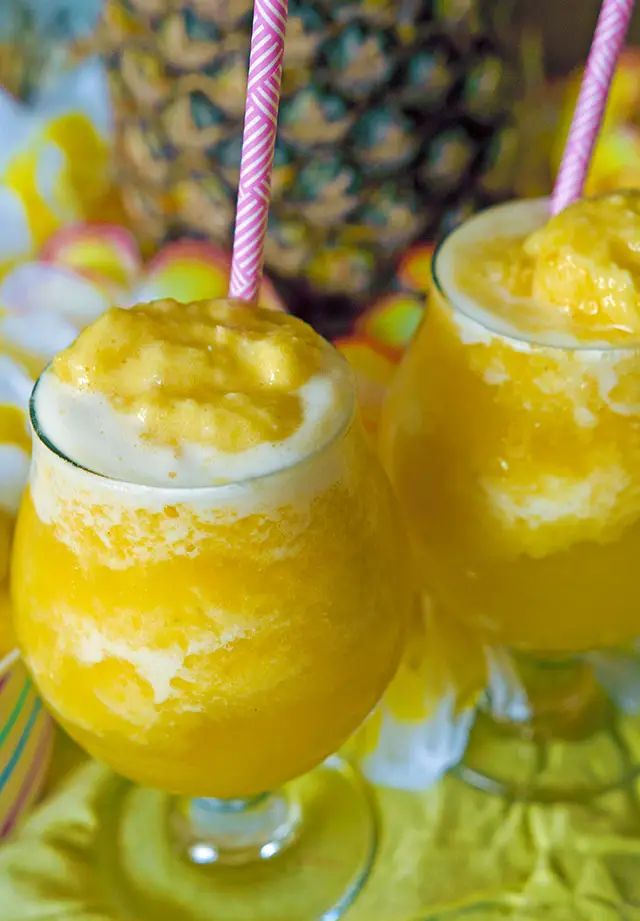 I can see serving these at a summer party in place of frozen margaritas (sacrilege) or pina coladas. One taste and you'll be inspired to throw on Annette's "Hawaiiannette", and dance around like you don't even care. In fact you don't even have to wait for a party – you can just do it now. 
Making homemade Dole Whips is a lot easier than it would seem. It requires very few ingredients, and it's just throwing stuff in a blender. This is definitely a recipe to keep bookmarked as we get closer to summer!
Thank you all so so much for joining me during my Disneyland week. I hope that it was as fun and nostalgic for you as it was for me. I'll be back next week with regular posts, but if you want more of Lay The Table over the weekend be sure to sign up for my newsletter on the bottom or top of the page.
Have a great and magical weekend, everyone!
Champagne Dole Whip Floats
makes 2 drinks
Ingredients:
4 cups small diced pineapple
1/2 cup non-dairy milk
1 tablespoon agave nectar
1 cup champagne or sparkling white wine (I used almond flavored)
3/4 cup pineapple juice
Directions:
1. Line a baking sheet with parchment paper. Pour the pineapple onto the baking sheet, and spread it out in one layer. Place the baking sheet in the freezer, and allow the pineapple to freeze completely.
2. Once it's frozen, blend together the pineapple, non-dairy milk, and agave nectar in a high-powered blender until the mixture is thick and smooth.
3. In a small pitcher combine the champagne and pineapple juice.
4. Divide the champagne mixture between two 12-16 ounce glasses. Pipe or spoon the pineapple whip evenly between the two glasses. At first the whip will sink, but it'll eventually float. 
5. Drink immediately!