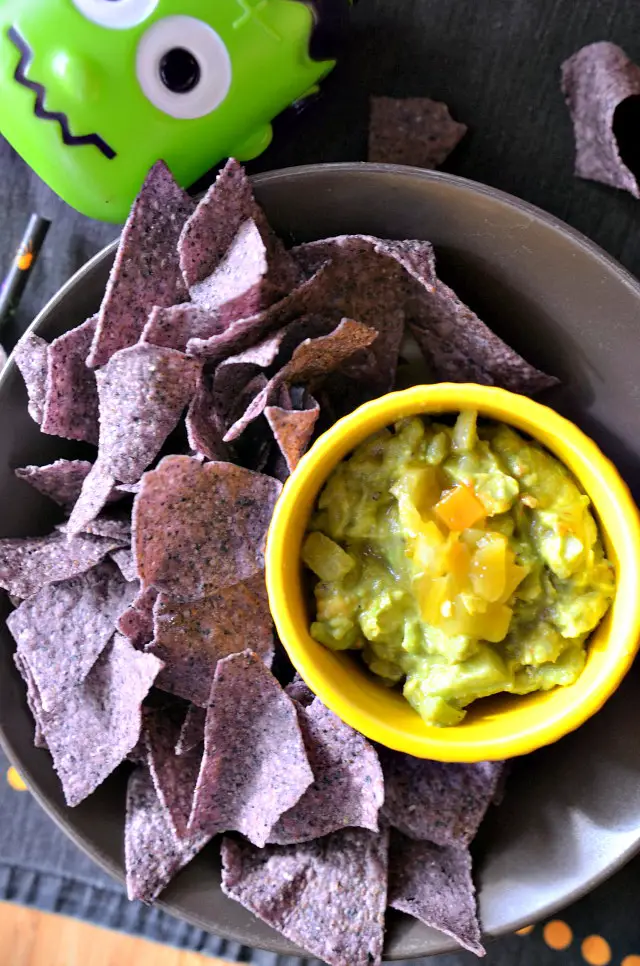 Happy (almost) Halloween, friends! Truth be told, I'm in denial that it's tomorrow already. We'll probably keep our decorations out a little longer than normal because the Halloween FOMO is real. Although, it's been a fun season so far. I don't know how, but my husband and best friends somehow convinced me to watch three scary movies this month, which is for sure a personal record. I hate scary movies! Is that surprising considering how much I love Halloween? It's because I love kids Halloween which usually doesn't get any scarier than Hocus Pocus.
We watched Get Out, Invaders from Mars, and The Shining. The Shining! Like one of the scariest movies ever. I watched a lot of it between my fingers and under a blanket with my husband holding me and telling me what was happening. Like a normal person, you know?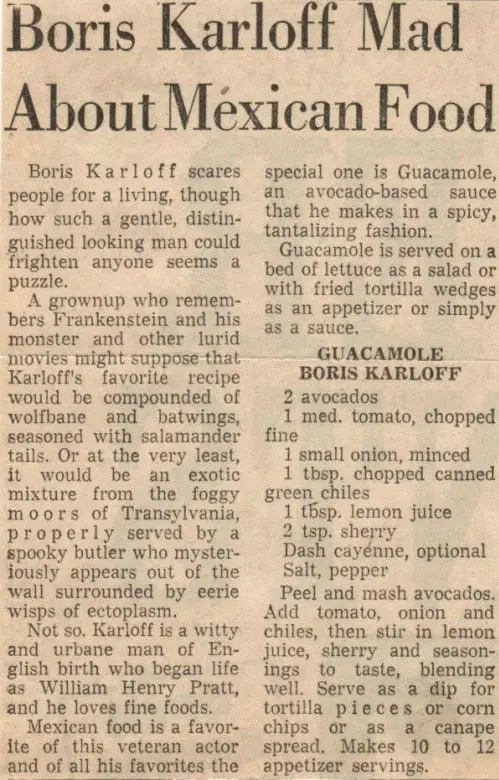 While we don't usually watch scary movies for Halloween, we do watch a ton of classics. One of our favorite horror movies is The Bride of Frankenstein. It's visually beautiful, and the storytelling is unique and thoughtful. It's really great, and you should watch it if you've never seen it. 
In a fun homage to our recent spooky movie watching, my favorite holiday, and an old film that we love, I thought I would make this recipe written by Boris Karloff – Frankenstein's monster himself.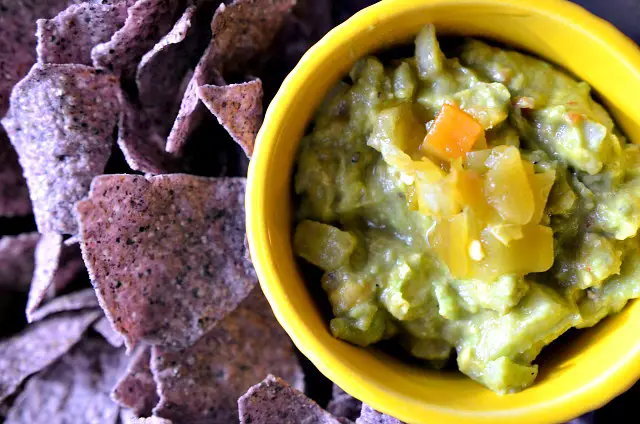 Karloff shared his recipe with a newspaper in what I'm guessing was sometime in the late 50's/early 60's. It's an interesting rendition of guac, using sherry and pepper and omitting cilantro and lime. I wasn't sure what to think while making it, but the table of Texans I served it to loved it (including me!). It's tangy and salty and super oniony, and although the ingredients are different, the taste is wonderful and recognizably guacamole. Try it! It's retro in a very good way.
print recipe
2 large avocados
1 medium tomato, chopped
1 small onion, chopped
1 tablespoon chopped canned green chiles
1 tablespoon lemon juice
2 teaspoons sherry
dash cayenne
salt
pepper
1. Halve and de-pit each avocado. Scoop the avocados into a small mixing bowl, and use a fork to (monster) mash them to your desired consistency.
2. Add the remaining ingredients, and use the same fork to mix everything together. Taste for seasoning, and add more cayenne, salt, and pepper as needed. Serve immediately with tortilla chips.
Pin it!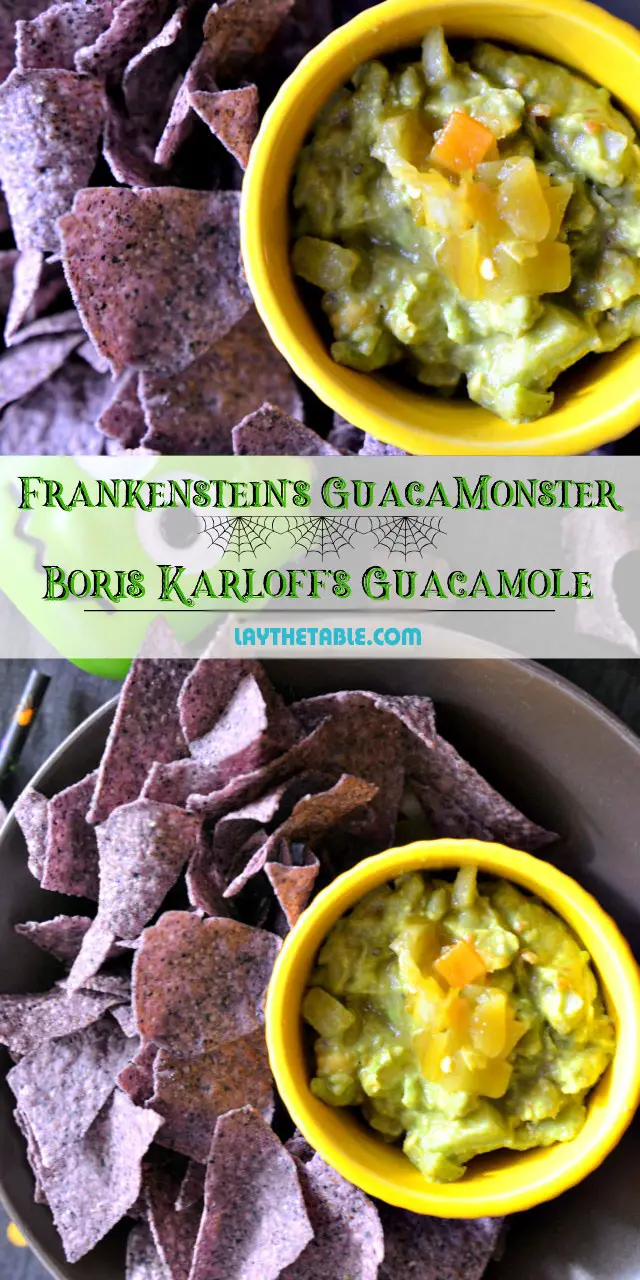 Let's be friends! on Facebook, Pinterest, Bloglovin' & Instagram