Veganegg review
It certainly felt like Christmas came early when I got a call from my local vegan grocer (Rabbit Food Grocery) letting me know that their first shipment of the Follow Your Heart VeganEgg had arrived.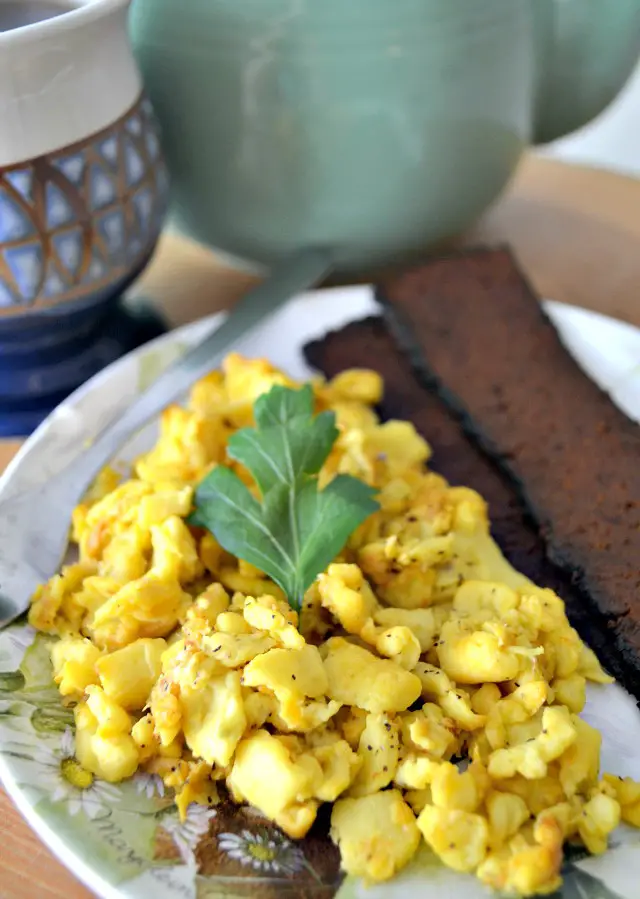 If you haven't heard, Follow Your Heart just released their groundbreaking vegan egg product. Here's what you need to know:
What is the VeganEgg?
Description from the Follow Your Heart website:
"Enjoy the versatility you expect from eggs while positively impacting your health, the environment, and creating a more humane world. Bake cookies, muffins, cakes, and even cook up fluffy scrambled eggs and omelets!"
Ingredients:
Whole Algal Flour, Whole Algal Protein, Modified Cellulose, Cellulose, Gellan Gum, Calcium Lactate (Plant Source), Carrageenan, Nutritional Yeast, Black Salt
Product Details
Attributes: Egg free, gluten free, allergen free, cholesterol free, non-gmo, kosher parve, dairy free

Who would love it: Anyone who abstains from eggs, but misses them in cooking or baking.

Where to buy: Check the website for a list of available retailers. I got mine from Rabbit Food Grocery.
Immediately, I was pleased with how easy it was to use. The VeganEgg is a powder that you mix with water with a whisk. Actually, it's kind of like scrambling an egg.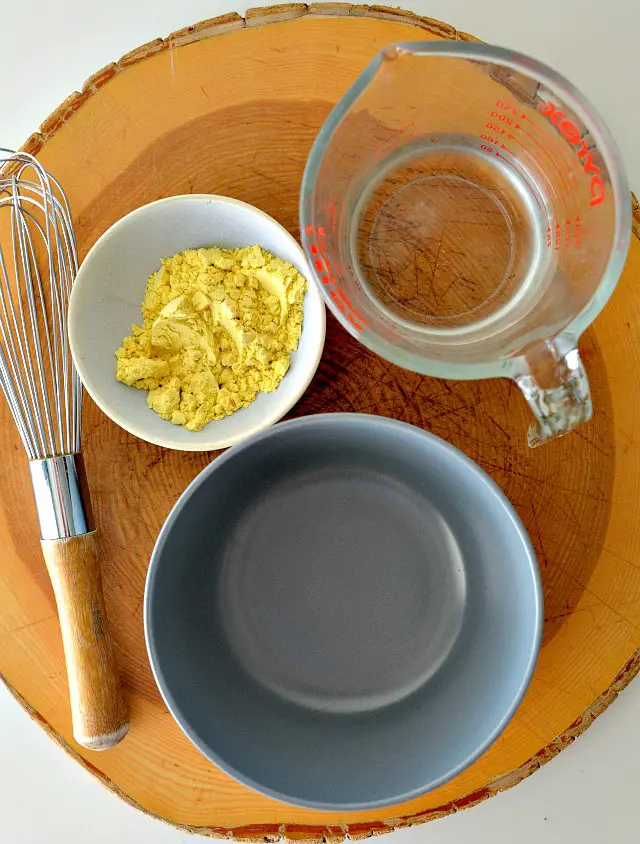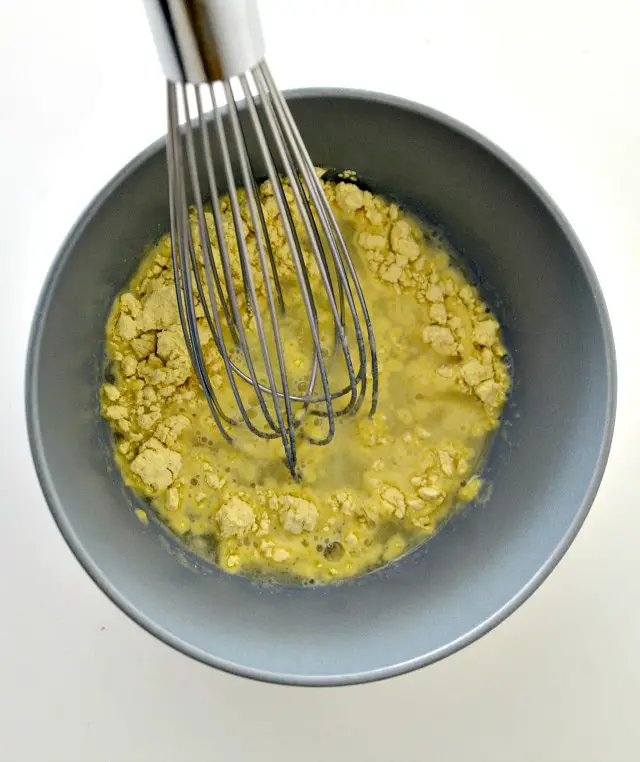 The mixture is a little thicker than you would expect with a viscous texture and a sulphur-like scent. To make a scramble or an omelette, the instructions tell you to heat a lightly oiled skillet over medium-high heat before adding the egg mixture. Everyone I saw online used non-stick pans, but I had great success with my cast iron.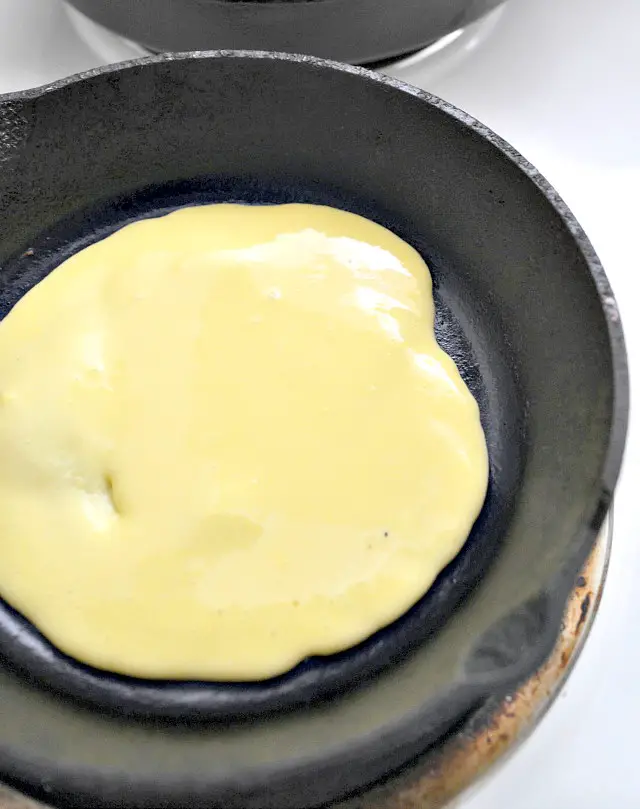 As you can see the product sits in the pan like eggs, and is scramble-able like eggs. This is such an exciting feature. Is it necessary? No way. However, it's nostalgic and nice.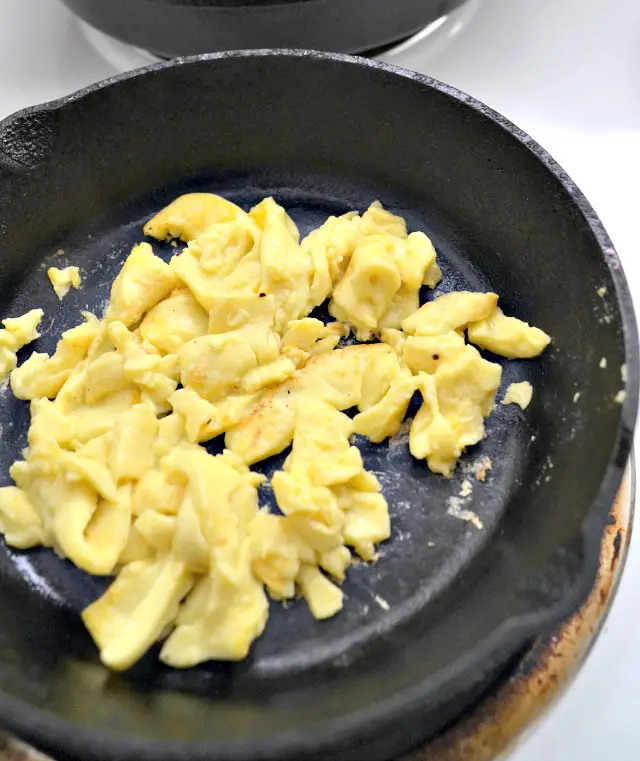 Cooking the VeganEgg isn't exactly like cooking eggs. For one thing, it appears done way before it actually is. If you cook it for less time than instructed your egg will taste and feel like batter. I never liked super soft eggs, so I'm fine with cooking it completely. However, if you miss runny eggs you're going to need to come up with a way to cook it completely and then mix it with something runny. The Vegg perhaps.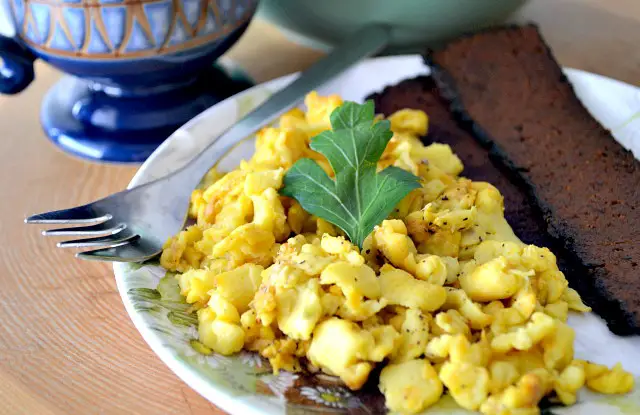 Here are my official thoughts:
Texture: It's remarkably egg like. Especially if you cook it in a decent amount of oil. There's a fatty richness to it that isn't super prevalent in vegan food. It's not a good or bad thing, but it is noticeable. It was a mouthfeel that I hadn't experienced in a really long time.
Taste: On its own it's a little bland. Some have viewed this as a bad thing, but I think it's fine. You have to add seasoning to eggs so why should this be any different? I added more black salt (kala namak) and some black pepper, and was good to go.
Versatility: I've used the VeganEgg for scrambles, baking, and an omelette, and it worked great in all three applications. If you're going to bake with it keep in mind that you can't substitute one VeganEgg for an egg. It's way too much liquid. I made a big batch of pre-made VeganEggs, and measured out three tablespoons per egg. If you want to make one egg for baking at a time I'm not sure what that ratio would be, but I'm sure it would be easy to figure out.
Omelette w/ seitan bacon, hash browns, country gravy, parsley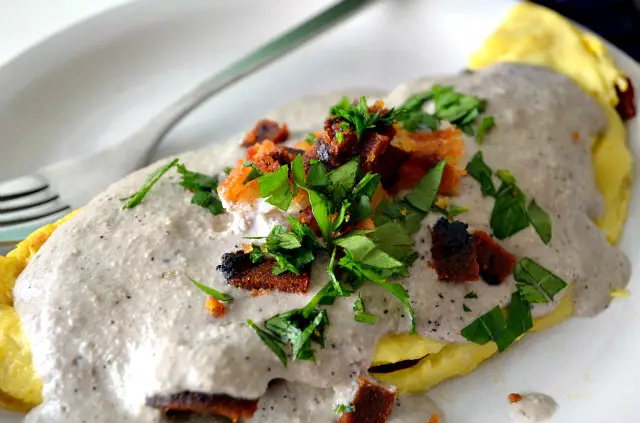 Would I buy it again? Totally, but with some howevers. This product is astonishing, and will be great for those new to veganism and those who love to play with new food. I hope to see it become valuable on its own as more people work with it, test it, and push it to its limits. But for everyday use? I'm pretty content with what I've been using for the last 11 years. I love tofu scramble, I'm fine with flax eggs or cornstarch, and I was never a huge omelette lover anyway. I will definitely keep it on hand, but mostly for making items that really benefit from the richness of eggs.
If you can get your hands on Follow Your Heart's VeganEgg then I recommend doing so toot sweet. Products like this are so exciting because they open the door to more delicious possibilities than we had before, but without contributing to animal cruelty or exploitation. Find it, play with it, experiment and create!      
Pin it!