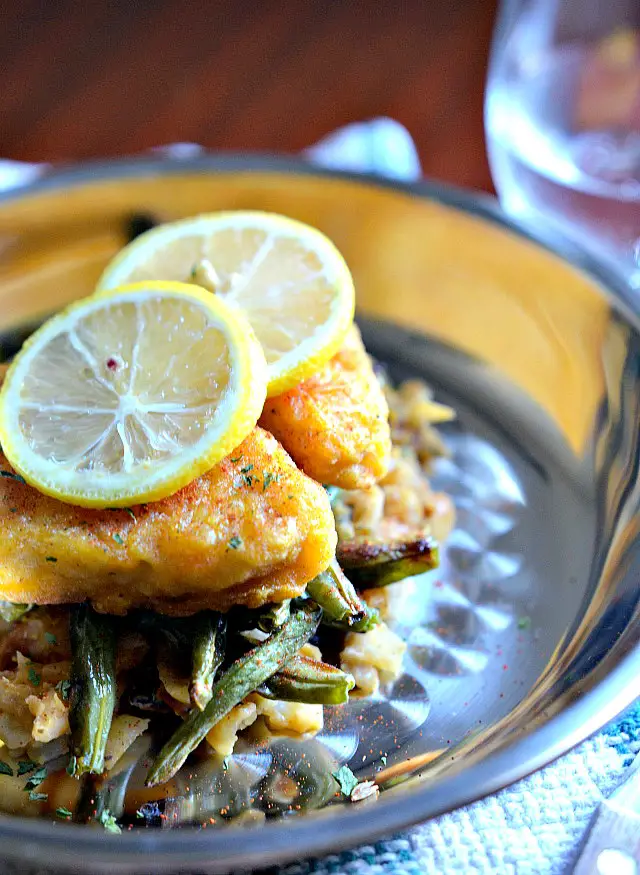 Things are moving along pretty intensely over here. My husband has been working more than any human should, and I've been working my tush off prepping blog posts, guest blog posts, promoting the book, writing, and keeping home. Meals like these Fishless Filets w/ Herbed White Beans and Vegan Bacon are saving me some sanity these days. Having Gardein in the freezer, beans in pantry, and veggies in the crisper ensures that busy days don't dictate whether or not we get a proper meal.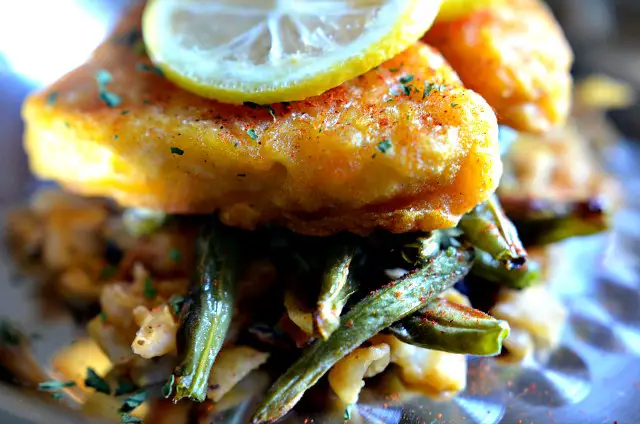 We actually don't eat a lot of frozen vegan proteins. We like them, but usually prefer less expensive and simpler ingredients. Still, they're great to have around for overloaded schedules, for cravings, or for meals worth veganising. That last point is especially important to me since I often research fast, easy, and approachable foods for the blog. 
It's so important to me that my recipes reflect how effortless and comforting vegan food can be. I want it to be easy for people to choose plants over meat, and using accessible flavors and textures is the best way to do that. Incorporating cruelty free eating into your lifestyle doesn't mean giving up the tastes you love, it means changing how you experience them.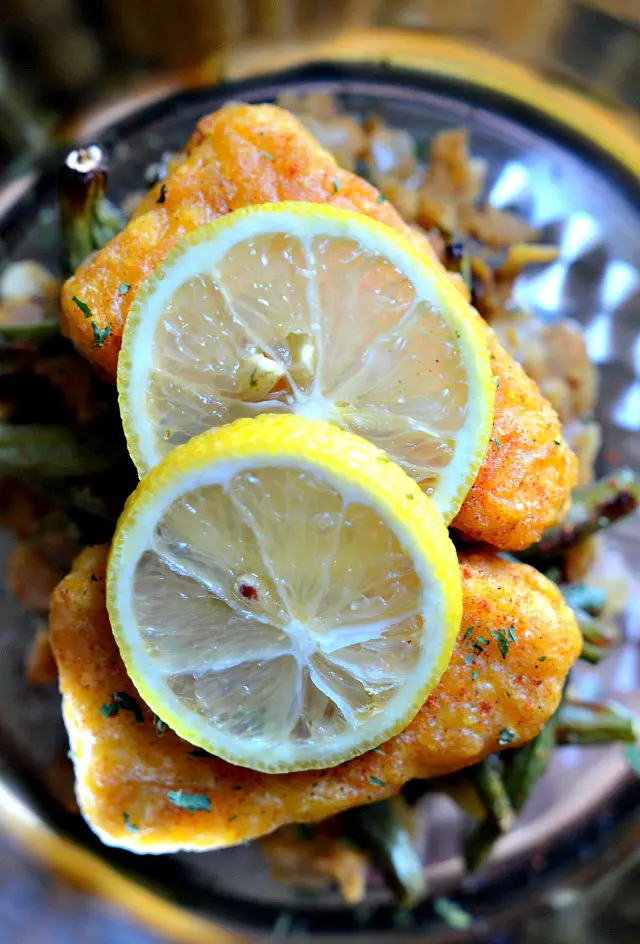 This recipe is a good example of an accessible and straight-up delicious vegan meal. I just love how the salty and smokey beans evoke comfort while the herby aroma gives this dish sophistication. Add a vegetable, and you have a rich yet simple meal easy enough for a weeknight. You know, like on a Wednesday when you're just ready to be over the hump!
Fishless Filets w/ Herbed White Beans and Vegan Bacon
Serves 4
Adapted by this recipe from finecooking.com
Ingredients
3 slices vegan bacon (like from Upton's Naturals or Sweet Earth)
2 tablespoons olive oil
1 small onion, small diced
2 medium cloves garlic, minced
1 teaspoon dried parsley
1/2 teaspoon dried rosemary
1/3 cup dry white wine
1 1/2 cups (or 1 15 ounce can) white beans, drained
1/3 cup vegetable broth
2 packages Gardein Fishless Filets
Lemon wedges (optional)
Directions:
1. Preheat the oven to 425°F.
2. Heat the oil in a large skillet over medium heat. Add the vegan bacon to the skillet and cook, stirring frequently, until it starts to crisp. Add the onion to the skillet, and cook until it's translucent and beginning to brown, about 5-10 minutes. Stir in the garlic, parsley, and rosemary, and cook until fragrant, about 20 seconds. Deglaze the pan with the white wine. 
3. Add the beans and vegetable broth to the bacon-onion mixture, and stir to combine. Lower the heat to medium low and allow it to cook, stirring frequently, for 10 minutes. While the beans cook, bake your fishless filets.
4. Place the fishless filets on a baking sheet and bake them in the preheated oven for 12 minutes, flipping them over halfway through cooking.