Disclaimer: Housevegan.com contains Amazon Affiliate links. Please see the bottom of the left sidebar for HV's Amazon Affiliate disclosure, or feel free to read this site's Disclaimer.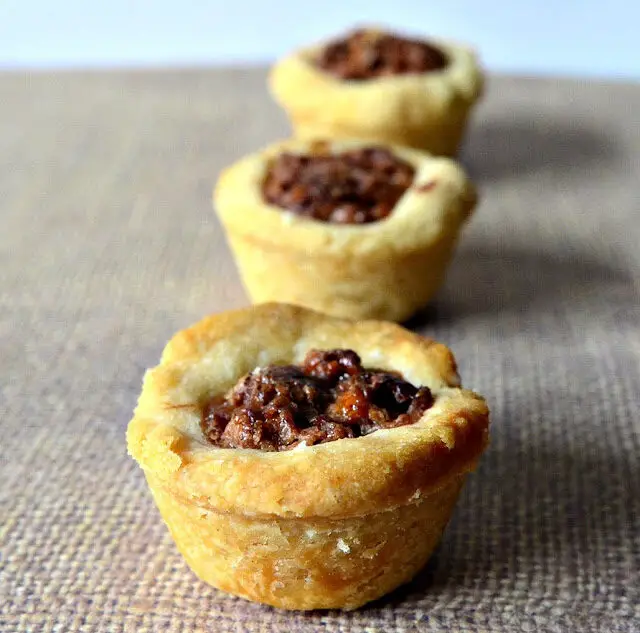 You could probably call these tassies, but I think that vegan Bite Size Pecan Pies is definitely more accurate. If you're unfamiliar, tassies are basically little pecan pie cookies. My Grandma has been making them for the holidays for as long as I can remember, and I was dying to have my own vegan version to share.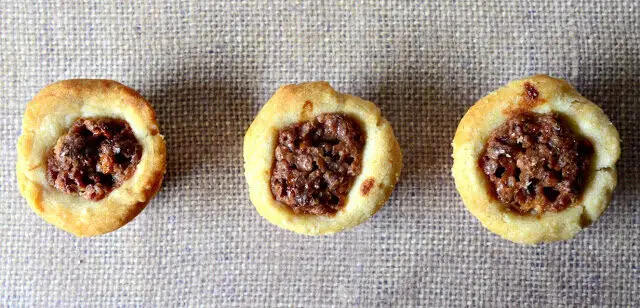 So what makes these different from tassies? Not much, to be honest. Tassie crust is made with a cream cheese dough, and while it's easy to veganize, I wanted to use ingredients usually found in my kitchen. So I asked myself "Why can't you just use pie crust?". Well, you can just use pie crust, and the result is incredibly delicious! However, it won't fool the die hard tassie fan. The crust is less cookie-ish and more, well, pie-ish.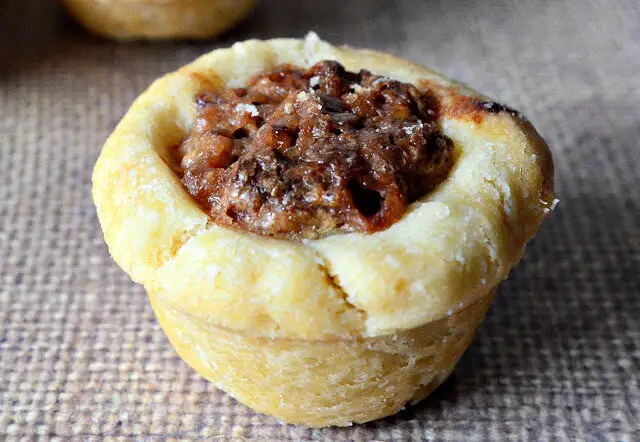 These delectable little pies are true to their name. The filling sets, the crust is buttery, and I dare you to eat only one. They're a little time consuming, but very easy. Plus, who doesn't want an easier way to eat pie? November should be all pie, all the time.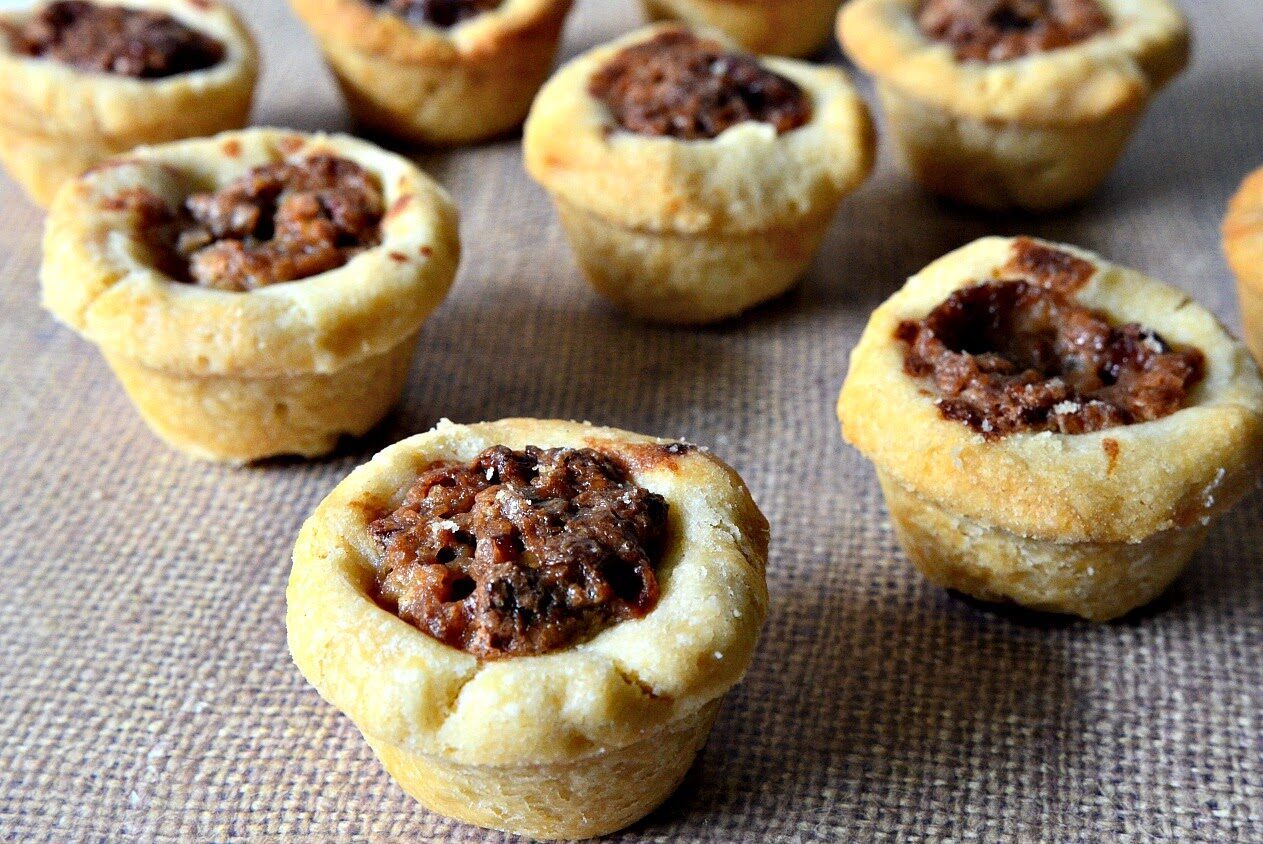 The holidays make me very nostalgic for family foods, so I'm glad to finally have my own tassie-esque treat to share with my family. These are definitely going to be a part of my holiday cookie plate!
Bite Size Pecan Pies
Pie crust adapted from Ina Garten's Recipe
Makes 24
Ingredients:
Directions:
1. Add the flour and salt to a food processor, and pulse it a few times to combine. Add the Buttery Spread to the flour and pulse until the Earth Balance is the size of peas. Slowly add enough ice water for a ball of dough to form. Dump the dough onto a floured surface, and shape it into a flat disk. Wrap your dough in plastic wrap and place it in the fridge for 30 minutes, or until you're ready to use it. While it chills make the filling.2. Preheat your oven to 350 degrees. In your (cleaned out) food processor or blender blend the tofu until it is completely smooth. Add the brown sugar, cornstarch, vanilla, and salt and blend until just combined. Pour this mixture into a mixing bowl and stir in the pecans.
3. Very liberally grease a mini muffin pan with spray oil. When the dough has chilled cut it in half. Leave one half out to work with, rewrap the other half and place it back in the fridge. Cut the remaining dough into thirds. Cut those thirds in half and then in half again for 12 equal pieces.
4. Roll each piece of dough into a ball, and place each ball into its own cup in the muffin pan. Press each ball down and up the sides of muffin cups to form little dough cups.
5. Fill each cup with a semi rounded teaspoon of the pecan filling. You don't want it to hit the top of the cup. Bake in the oven for 20-25 minutes. They should be set, but a little jiggle is fine. 
6. Let the mini pies cool for 15 minutes before removing them from the muffin pan. Then let them sit on a wire rack for at least 30 minutes. Repeat with the remaining dough and filling. Enjoy!
And don't forget to entire my giveaway for a beautiful pair of Green Tree Jewelry earrings from Ecolissa.com!