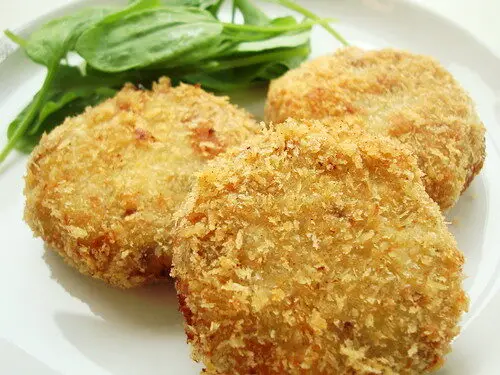 I love culinary journeys, whether reading about them or going on them. So when I came across Serendip, a journey through the island nation of Sri Lanka by Kuruvita (who is of Sri Lankan- Austrian origin but based in Australia), I knew it would be a cookery book that I would take great pleasure in reviewing (courtesy of Murdoch Books).

I'm very particular about the books I review. I like them to follow the concept of 'traveleating' and Serendip is an outstanding example. The evocative photos of people and daily life in Sri Lanka really stand out, even more so than the food photography, while the recipes are a combination of the Kuruvita family treasure trove, as well as of the most popular dishes and traditional street foods. And the story about Kuruvita's journey as a young child travelling by minibus from London to Sri Lanka with his family is heartwarming, as are the anecdotes about family life and food while growing up in Sri Lanka.

The book starts with recipes for basic curry powders, chutneys, sambals (the fresh coconut or pol sambal sounded particularly enticing) and pickles. In the section on cooking rice, I was pleased to see that he also measures water using a finger, although he advocates water up to the first joint of one's middle finger, while my mother taught me to use the little finger!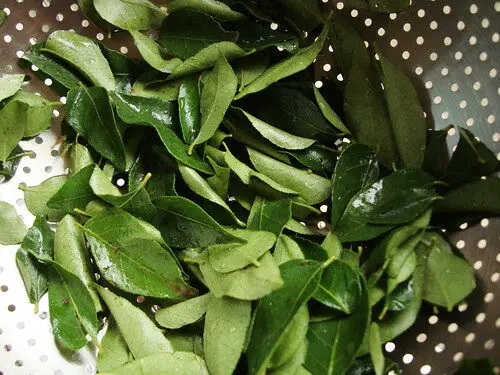 The curry recipes follow, with interesting main ingredients such as sprats, squid, snake bean, cashew nut, egg, pineapple and breadfruit. The section on street foods and snacks from the various ethnic groups appealed to me more though, and I was fascinated to read about the popularity of road trips around the country, and of course the enticing food consumed on these trips – egg hoppers, deep-fried mutton rolls, vadai and bonda. The final sections cover sweet dishes (love cake and milk toffee sound mouthwatering), bread and four personal recipes from Kuruvita's father.

Having raved so much about Serendip, I do have to point out that I did struggle to find a recipe for which I could easily source all the ingredients without having to use substitutes, spend a fortune or travel across London. Having cooked quite a few Indian dishes in the last year, fortunately I already had all my spices, which I regularly use. Ingredients such as goroka (kokam), a souring and thickening agent unique to Sri Lanka, and Maldive fish flakes, made in the Maldives from skip jack tuna, were another matter and with no instructions on suitable substitutes, I was a bit lost.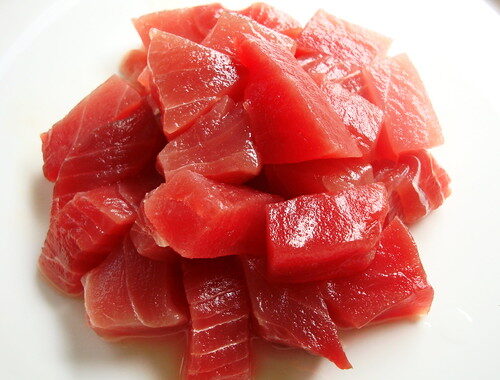 In the end, I chose fish cutlets, a street snack food, which turned out to be an excellent choice and something I'll definitely make for visitors in the future. 'They are delicious hot or cold and go really well with a beer. They should be quite spicy but you can adjust the heat by increasing or decreasing the amount of chilli', according to Kuruvita.

Ingredients: (makes 16)

350g / 12oz piece of skinless bonito or tuna, cut into 4cm / 1½ in pieces (I chose the latter, line-caught)
200g / 7oz pontiac potatoes, peeled and cut into 2cm/ ¾ in pieces (no pontiacs at my supermarket so I bought Desiree instead, also red-skinned)
½ tsp freshly ground black pepper
1 litre /35 fl oz / 4 cups vegetable oil (I only used 500ml)
1 sprig fresh curry leaves, leaves picked (I used half a sprig's worth as the curry leaves were beginning to dominate the mixture. These were bought from the Indian Spice Shop on Drummond St, London)
3 small green chillies, finely chopped
plain (all-purpose) flour, for dusting
2 eggs, lightly beaten (I used just 1 egg)
75g / 2½oz / ¾ cup fine dry breadcrumbs (I used Japanese panko, as I had it in my cupboard)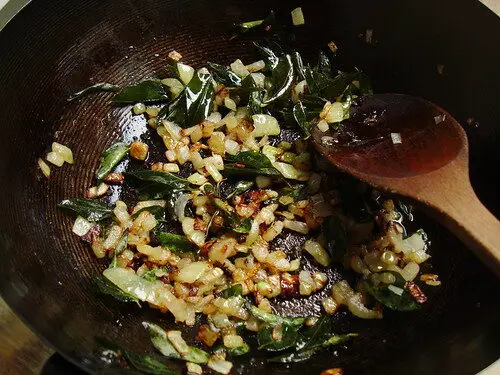 What to do next: (my comments in parentheses)

Sprinkle the fish and potatoes with black pepper, then place them in a steamer and steam for 10 minutes or so or until the potatoes are tender (when I made this, the tuna was added about 6 minutes after the potatoes).

Meanwhile, heat 2 tbsp of oil in a heavy-based frying pan over low heat and cook the onion, curry leaves and cumin for 6-8 minutes or until the onion is soft but not brown (I wasn't sure how hot the chillies would be raw, so I added them to this mixture to make them milder).

Coarsely mash potato and fish in a bowl, add the chilli, onion mixture and salt and combine well (before moving on to the next step, I had to let everything cool down before being able to handle the mixture with my hands). Divide the mixture into 16 portions, then shape each portion in the palm of your hand to make small discs.

Dust the cutlets in the flour, dip in the egg and coat with breadcrumbs.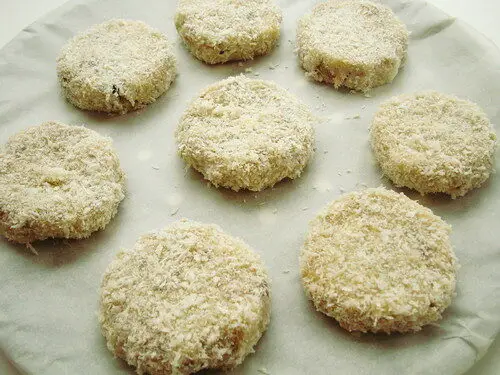 Place on a baking paper-lined tray and stand for 10 minutes. Heat the remaining oil in a deep-fryer or large heavy-based saucepan to 180°C / 350°F or until a cube of bread dropped in the oil browns in 15 seconds (I did neither but concede that it would be useful to buy a thermometer for next time!). Deep-fry the cutlets in batches until they are golden, then drain on paper towels and serve hot or at room temperature.

Delicious!

Have a look at some of my other book reviews on Lay The Table.

@ Lay The Table