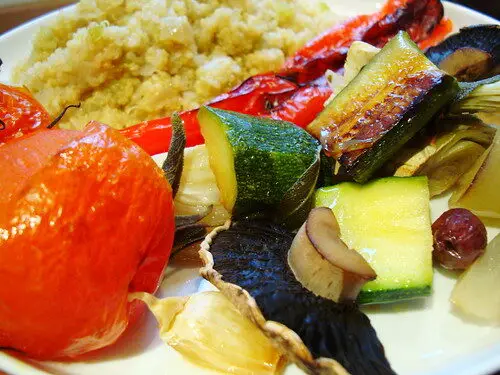 This is a lovely and extremely healthy recipe for both vegetarians and non-vegetarians. Quinoa, a pseudo-cereal rather than a grain, is easy to prepare. It has a light, fluffy texture when cooked and its mild, slightly nutty flavour makes it a good alternative to rice, pasta or couscous. The first time we tried it, we were pleasantly surprised.

Roast Vegetables: (you can use any vegetables that you have available)

1 small fennel bulb, sliced lengthways

1 large courgette, cut into chunks

4 large vine tomatoes, whole

6 mushrooms, whole (depending on size and type)

1 large onion (red or white), cut into eighths

4 to 6 cloves of garlic, whole (peeled)

2 to 3 fresh bay leaves

2 to 3 sprigs of rosemary

handful of fresh sage

handful of black or green olives

sea salt & black peppercorns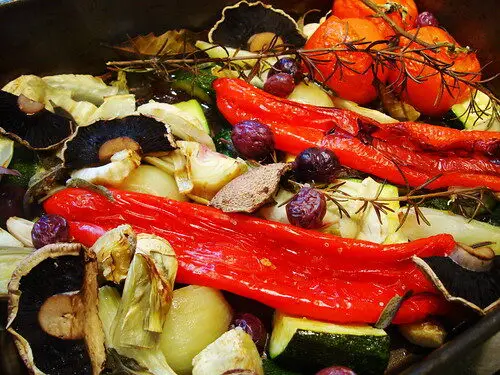 What to do next:

Once vegetables have been prepared, lay them out in a roasting tray. Add sea salt and black pepper to taste and drizzle with olive oil. Place in pre-heated oven at the highest setting for 25-30 minutes.

Quinoa – For more flavour to what can be a bland accompaniment, you could fry some finely chopped celery and shallot in a small saucepan and add a bay leaf, (or use any stock you like). Then simply add 100 to 150g quinoa to the pan, along with 3 times the volume of cold water. Bring to the boil and simmer for 15 to 20 minutes, adding more water when necessary. The quinoa is cooked when the germ (a little curly thing) separates from the seed. When the quinoa appears to be cooked, boil off the excess water whilst stirring the grains to avoid sticking to the pan.

Serve hot with a drizzle of olive oil over the vegetables and season to taste.

All recipes on Lay The Table, categorised by cuisine, are archived here.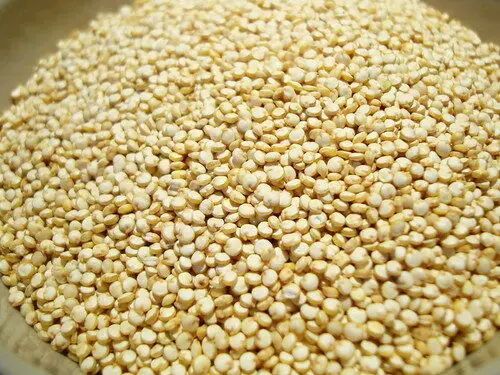 @ Lay The Table