Food on sticks – keeps hands clean, makes food fun! I'd like to dedicate this post to Catty who has left our shores this week for Australia and inspired me to make this recipe from her food on sticks post.
Forigve me, I'm trying to write this with the taste of soil in my mouth. I had a bit of a disaster with dinner. I picked some spring onions from the garden and boiled them with some chicken. Those spring onions tasted strongly of soil it seems and tainted my chicken with soil flavour. It was gross…so now I'm redirecting my mind to nicer foods. Deep fried food. Food on sticks.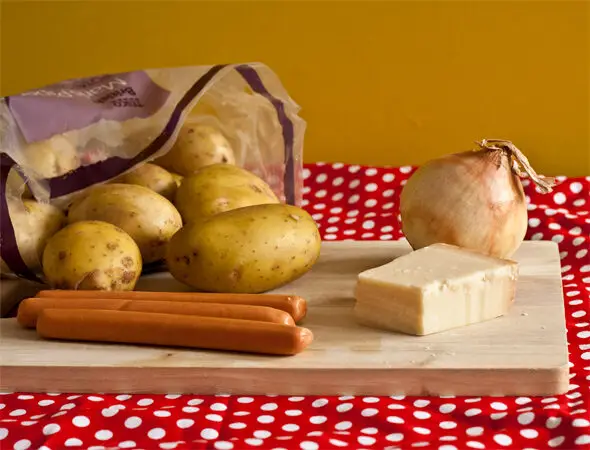 I've become a bit obsessed with potato doge…I used to get them from the village shop where my maternal grandmother lived. There was something quite pleasurable about removing the potato dog wrapped in a now-greasy paper bag from the microwave. I've looked on the internet, can't find them anywhere, except one photo. I heard about these corn dogs from Family Guy and The Simpsons and looked them up. No, they weren't the same thing. Corn dogs are coated in cornmeal batter. Potato dogs are coated in hash browns. Lovely oniony potatoes sausages. Did I mention they're on sticks?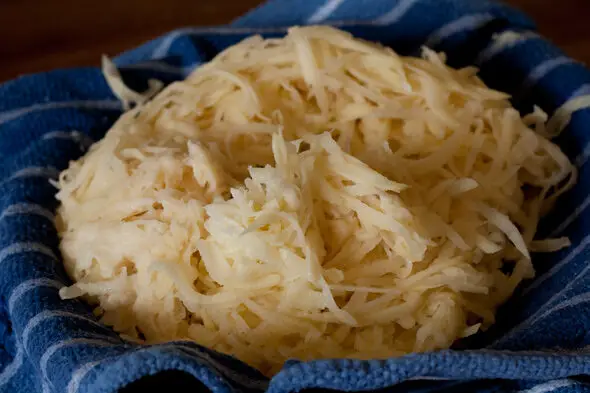 Can I make a recommendation? Maybe it's because I'm totes lazy, but my food processor has a grater on it. Instead of risking boredom and taking my fingers off, I just put the potatoes and onions through the grater and it took a few seconds! I'm all about efficiency (read: lazy).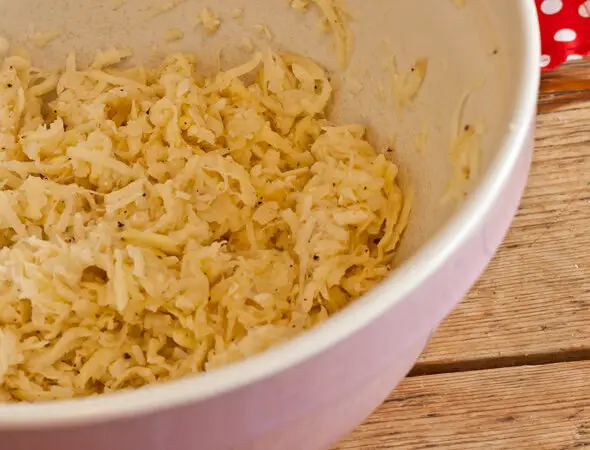 You really need to strain the grated potato and onion mixture well – or it isn't goanna stick chicks! Strain, strain and strain some more. Then grab a small handful and see if it sticks together, if it does then you're good to go. I added some parmigiano reggiano into the potato mix for a bit of extra flavor, know, just because. I also used frankfurters (wiener!) but you could use proper sausages, just cook them first!