This is a tale of two jams. When we were looking after the farm I was amazed how many berries were in the hedgerows where we were walking the dogs. Now, owing to being much more of an indoor girl than perhaps my dad would've liked for a farmer's daughter, I wasn't really sure what they were, so I looked on the internet and picked only the ones that were edible. We had a glut of elderberries so thought we should try and make jam.
I'd never made jam before but Mr LTT has apparently been sous chef to his dad whose autumns were spent carefully stirring huge vats of sugar and fruit. We weren't 100% sure what to do so took a couple of recipes off the net and mixed and matched to our requirements, heating the elderberries and extracting the juice in them before adding preserve sugar and pectin.
We were feeling pretty smug with ourselves as we closed the lids on the jars and were all prepped to try it the next day for breakfast…alas when I went to spread it on my toast I dipped my knife not into jam, but into hardened purply sugar. I guess that's what you get for mixing your recipes when it's your first try.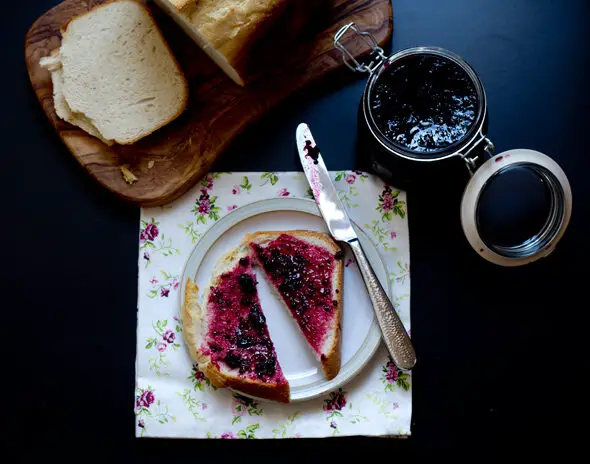 When we arrived at the beginning of the week the blackberries were just too underripe to pick, so we waited it out until the very last hours before my parents returned to pick every ripe one we could find. The bees in the apiary at the end of field must've been doing their job well as there was tonnes. Alas the sloes this year haven't fared so well – apparently a late frost does them (and plums it seems) no good. A couple of days later we were ready to get our jam on again. Well, I did, Mr LTT came through to stir it once because the F1 was on and that was far more important. This time we had proper jam sugar which already has pectin in and I followed the instructions on the packet exactly. I'm happy to say it was very successful!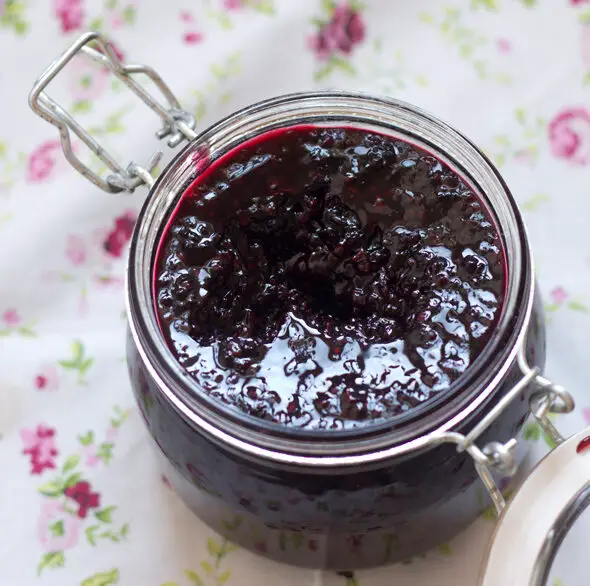 The blackberries we foraged on the farm are a lot smaller than the ones you see in the supermarket and they're organic! The flavour from the jam is fantastic, it's incredibly glossy and there's still a few bits of berry left to burst as you bite into them. It's great on toast, with a little salted butter (optional, but gives great contract with the sweetness of the jam) and I also used it to fill Mr LTT's mum's Miette Hot Milk Cake birthday cake. I even had enough blackberries leftover to make a crumble that lasted us most of the week (v. naughty treats!).