One of the great joys about having other peoples children over for tea is that you can load them with as much sugar as you like and then send them home in the knowledge that you wont have to reap the consequences. So this quite magnificent Red Velvet Cake from the new Tesco finest* range was a perfect way to finish a dinner of chicken fried rice and to get my own back on those mums whose hyperactive children have wrecked my living room more than once. Ha! 
The cake is described as a three-tiered American classic that is a show-stopper, with layers of vibrant red sponge against silky white cream cheese frosting, then hand decorated and finished with a seductive red crumb.
Well, I dont know about the seductive bit, but it certainly had the effect of mesmerising my three kids and their pals to the point where their eyes almost popped out of their heads when they saw it.
It is meant to serve 14 and costs 10 and it would certainly do that for the politer elements of society. Unfortunately, my kids and their mates are not that familiar with the P word and so pounced on the creation like a swarm of wasps on jam.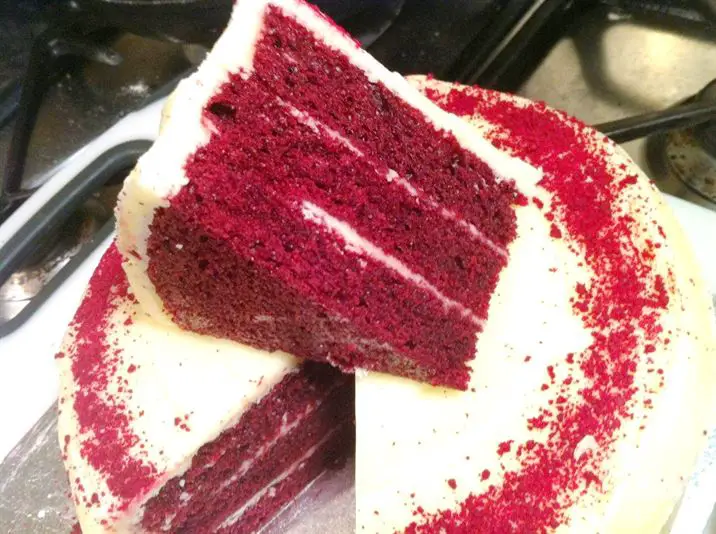 To be honest, Im more of a savoury guy, so the few morsels I got to taste were a bit on the sweet side. However, I did manage to salvage a slice or two for my friend Amy who delivered this verdict: œLooked pretty a bit like a blood-soaked wedding cake. The sponge was firm and the icing had a citrus zing to it, though it could have done with more icing in the layers to add interest to the sponge mountain. All in all OK!
The children definitely didnt need convincing, as the damage caused to my walls as they bounced off them testified. Well, that plan backfired. Next time Ill send them home with a slice of Red Velvet instead of letting them eat it at home.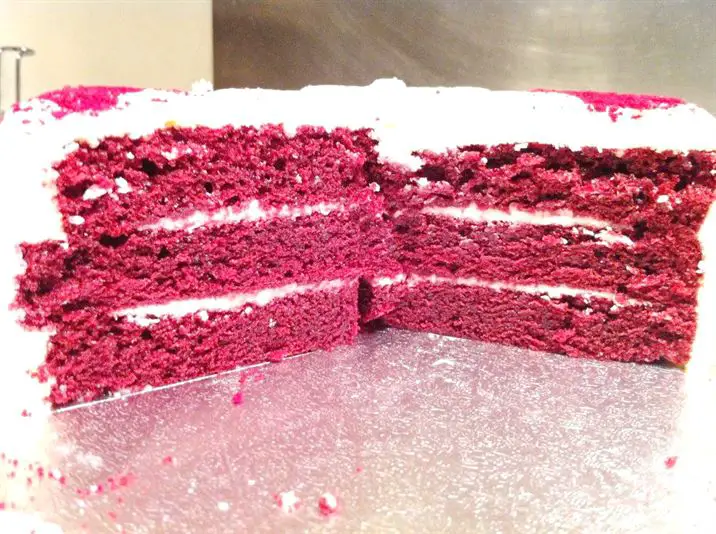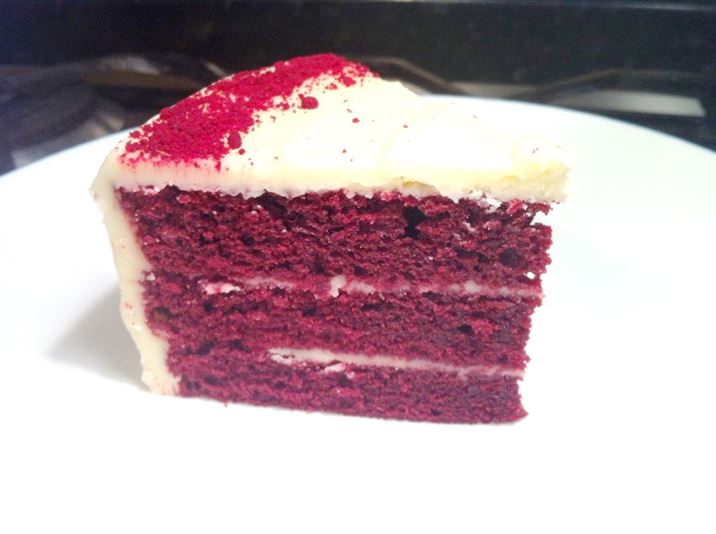 Tesco finest* Red Velvet Cake was sent to me for review purposes.