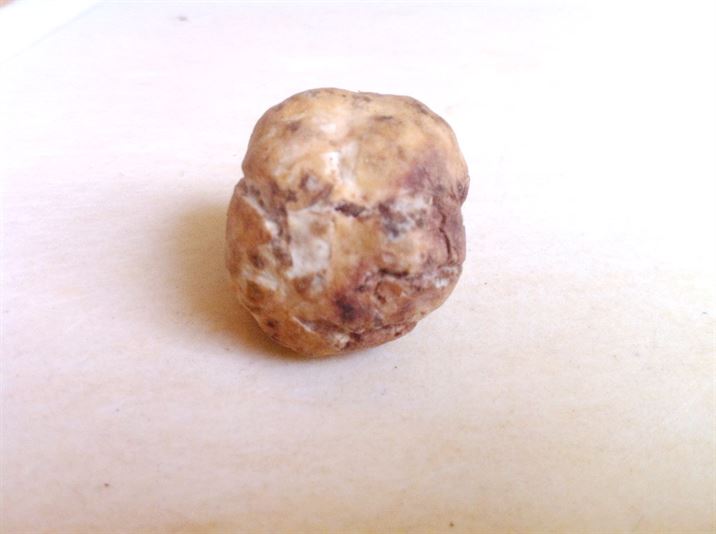 It was a meeting in the school playground. A clandestine meeting.
Ive got a treat for you, my fellow foodie dad Simon, whispered under his breath.
He looked left and right, just to, you know, make sure he wasnt caught. Or to make sure he wasnt about to be mugged.
For what he was carrying was pretty much literally worth its weight in gold.
As he reached into his pocket, my salivary ducts started to drool. I had no idea what he was about to produce, but I knew it was going to be something special.
My wife jokes that we have something of a Bromance going on, Simon and I. We bonded on a class trip to a city park, he escorting his four year-old daughter; me, my youngest son. He makes a superlative spit-roast suckling pig and treated me to crispy ears, juicy cheeks and mushy brain when he cooked it at our kids schools summer fair last year. I have a supply of wagyu beef.
So now, we try to outdo each other in the foodie steaks, sorry, stakes.
Some men get obsessed with cars; others with cooking. Simon rides a bike; I drive a Volvo. Enough said.
And then he presented it to me, in a tightly sealed jar. A knobbly bit of nothingness, less than the size of a ping-poing ball. But I instantly knew what it was.
Oh. My. God! I exclaimed. Seriously? No, you cannot be serious. Is it? Is it really a¦white truffle?
A white truffle that can only be found by specially trained pigs to sniff out this ugly-looking fungus from the forests in the hills of Italy?
A white truffle that sells for almost 2,000 per POUND.
It is, he almost smirked. Enjoy.
For he knew that even though I had treated him to the King of all steaks in the form of Wagyu fillet he had trumped me. Game, set, match, checkmate, chequered flag, slam-dunk, back of the friggin net.
I held it like I held my first-born for the first time and then I ran off. Not because I was scared of being mugged, but because I wanted to show it off.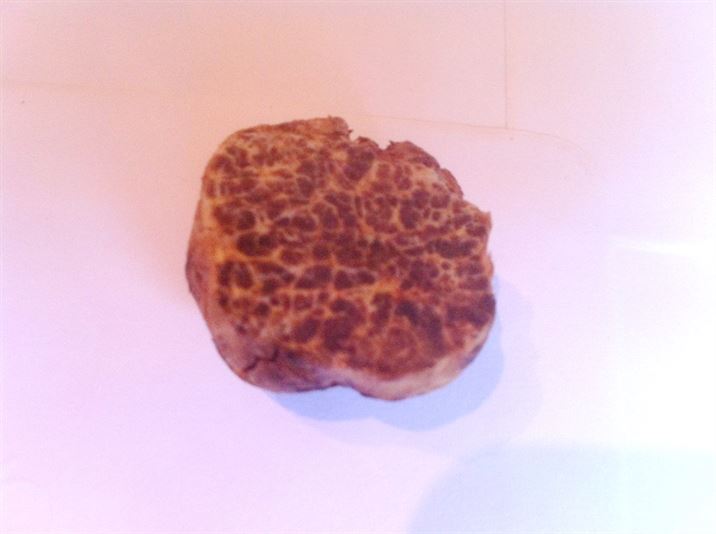 A few moments later, I was standing in my local Italian deli where I presented it to its Italian owner.
You know what this is, dont you? I asked.
I swear she convulsed.
Oh. My. God! she exclaimed. Is it?
It is?
But where did you get it?
I had no idea of its original source because Simon wouldnt tell me these things are massively closely guarded secrets but its mere presence was enough to send her into raptures.
It reminds me of my childhood, she said. I grew up on a farm in Italy. This is how the sweat of our cows smelled.
But like a a visitor to an Antiques Roadshow who had discovered aunties battered old teapot in the attic, what I really wanted to know was: How much?
About 50, Id say, said my deli friend.
FIFTY??
Handle with extreme and delicate care. Use sparingly.
Like an expensive bottle of Port, I wanted to display it on a shelf and keep it forever, but no, this ugly little beauty had to be consumed within a few days, lest it turn to dust and vanish before ones very eyes.
So, determined to make the most of my exclusive and precious gift, I set out to stretch it across a couple of meals.
The first, was grated over pumpkin ravioli, artichoke tortelloni, black pepper tortelloni and mushroom and BLACK (aka less expensive) truffle ravioli with a porcini and tomato sauce for my wifes pre-birthday dinner.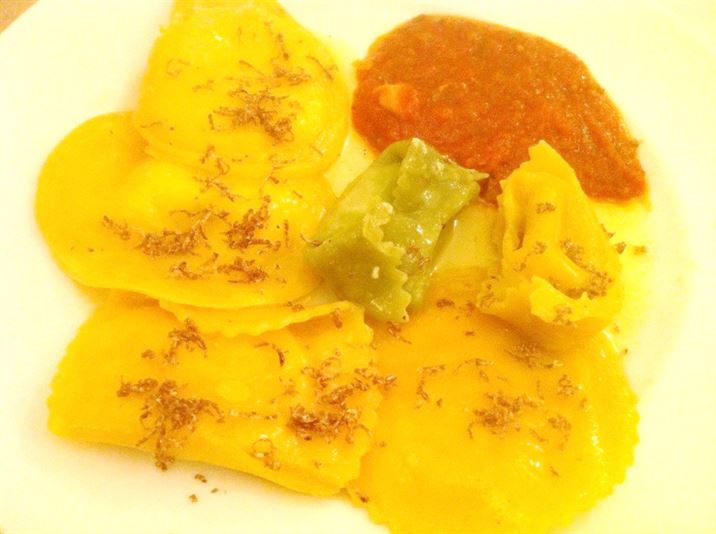 The next was for the main event itself: my wifes 43rd birthday meal: sous vide Wagyu fillet steak, cut into strips and arranged over a bed of fresh tagliolini that Id tossed in seasoned cream (following a starter of grilled Tiger prawns, with chilli butter and Parmesan).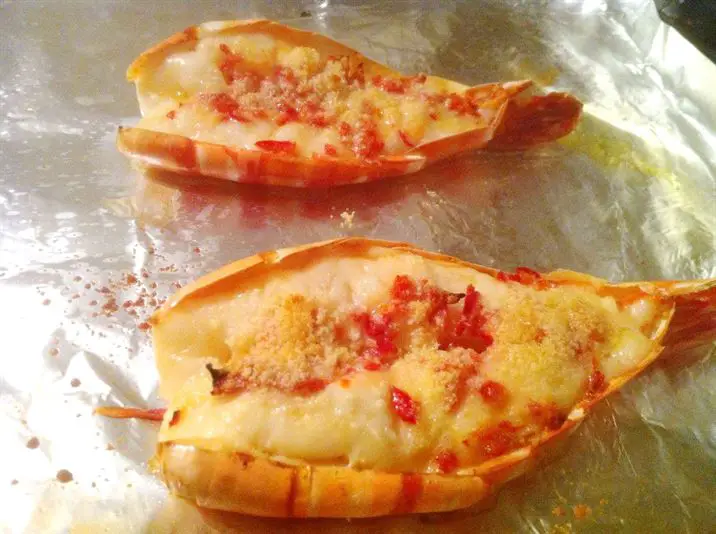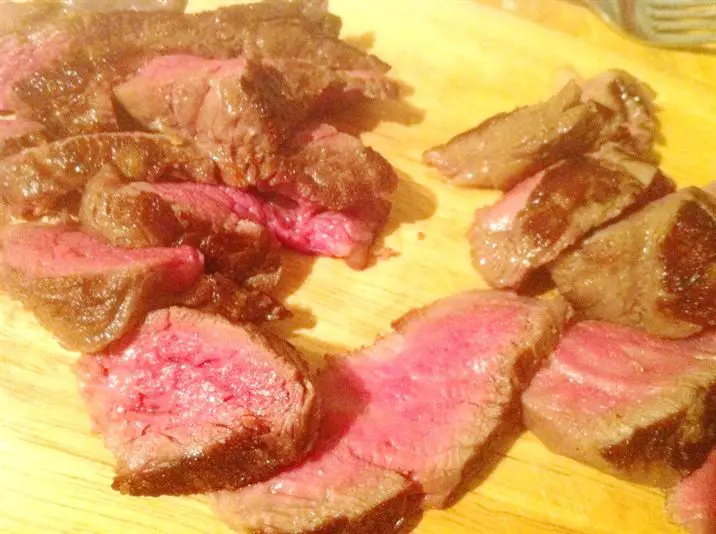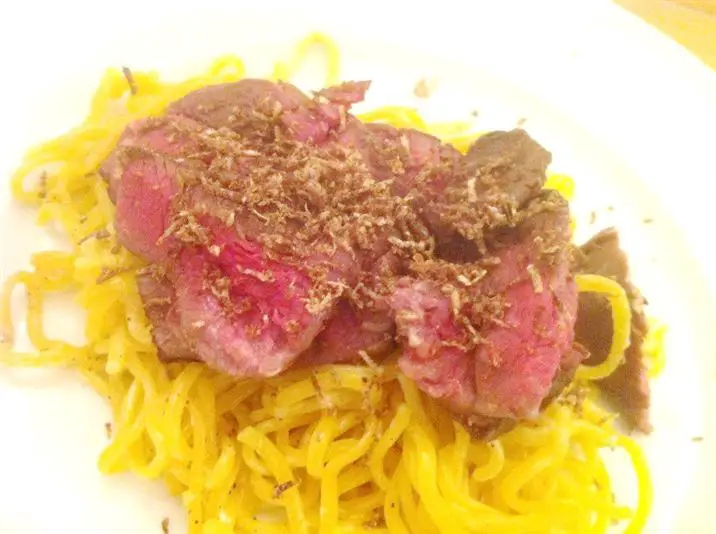 And the verdict? Try to imagine what pheromones taste like. That!
p.s. And for good measure, we finished off the meal with a slice of Peanut Butter Cheesecake, kindly donated by the landlord of my local pub.