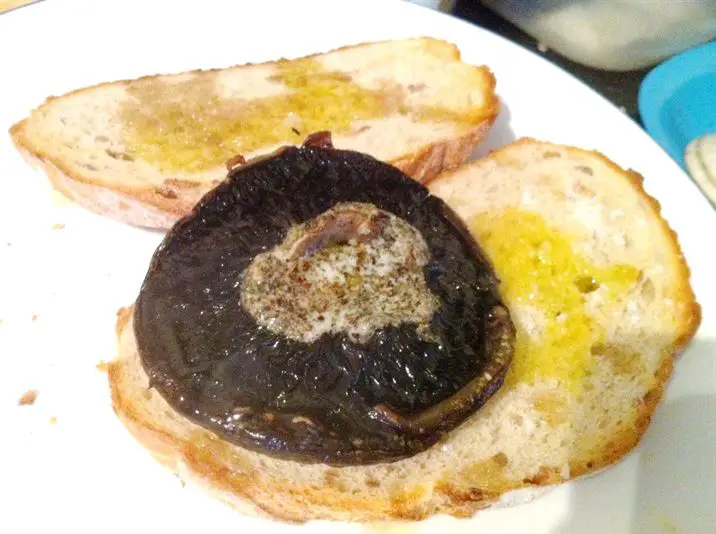 I had this for breakfast this morning. It doesnt look much and  is probably the easiest thing Ive cooked for a while but also one of the tastiest. 
Serves 1-2
2 portobello mushrooms
50g softened butter
1 tsp mixed herbs
1 tsp Dijon mustard
Pinch of sea salt
1/2 tsp black pepper
2-4 slices of sour dough bread
1 garlic clove, peeled and bashed to release the oils
Extra virgin olive oil, to drizzle
1. Preheat the oven to 180C/Gas 4.
2. In a small bowl, mix the butter, herbs, mustard, salt and pepper.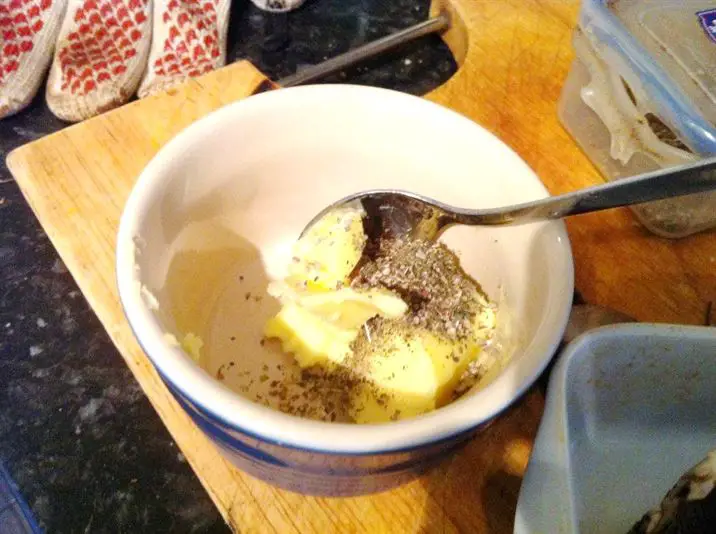 3. Remove the woody stalk from the mushrooms and lay them upside down in a baking dish.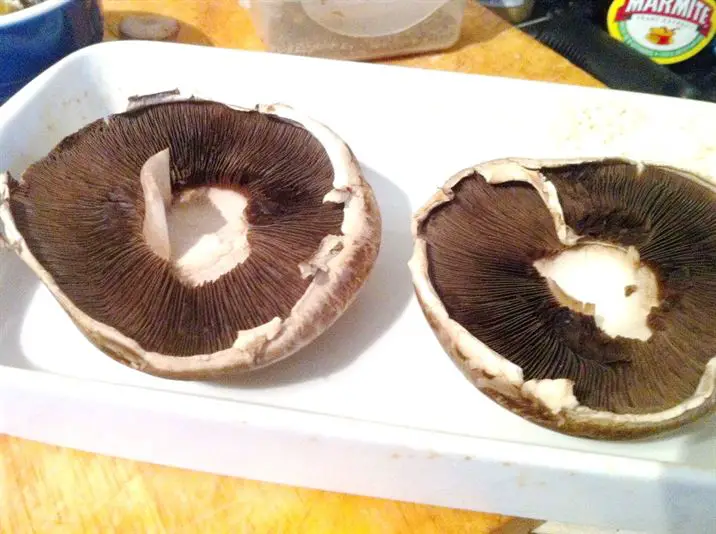 4. Add a big knob of the butter mixture into the centre of each mushroom. Cover with tin foil and bake in the oven for 20 mins.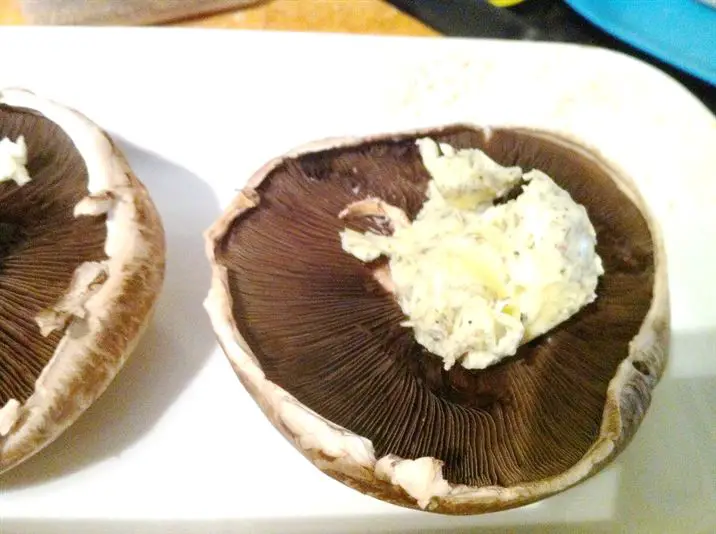 5. Meanwhile, toast the bread, then rub each slice with the garlic and drizzle with olive oil.
6. Remove the mushrooms from the oven and lay onto a slice of toast. Drizzle over the juices collected at the bottom of the dish.