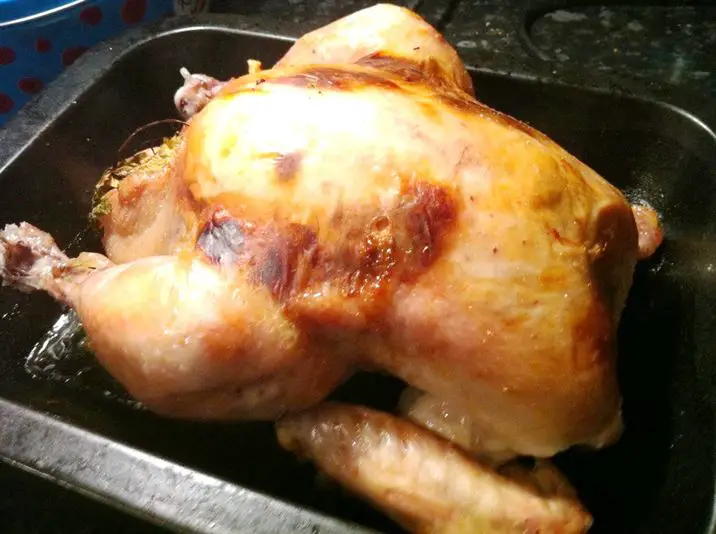 Transform an ordinary roast chicken into an umami-packed sensation. Umami is the famous Fifth Taste that detects savouriness and certain foods are packed with it. Ive made a spiced butter, courtesy of Heston Blumenthal, which is packed with the stuff. Heston uses this butter to finish chilli and stews but I thought Id give it a go, rubbed under the skin of a roast chicken. It worked wonders. And combine with the fragrance from lemon, garlic, onion and herbs stuffed in the cavity, it resulted in one of the best chickens Ive ever cooked or ever tasted.
1 free-range chicken weighing approx. 2kg
1 lemon
Half onion
2-3 garlic cloves, peeled
Small bunch parsley
Salt and freshly ground black pepper
For the umami butter
1 tsp olive oil
1 1/2 tsp ground cumin
1 tsp chilli powder
1 1/2 tsp smoked paprika
1 tsp tomato ketchup
1/2 tsp Worcestershire sauce
1/2 tsp Marmite
125g unsalted butter, at room temperature
1. To make the butter, heat the oil in a frying pan and lightly fry the cumin and chilli powder for a couple of seconds, to take away the rawness. Pour into a bowl and add the smoked paprika, tomato ketchup, Worcestershire sauce, Marmite and butter. Mix together thoroughly. Put in a small boll or roll into a log. Keep in the fridge until required for up to a week, or freeze for up to a month.
2. For the chicken, using your fingers, pull the skin away from the chickken, taking care not to tear it, to make a pocket. Using a spoon, insert the chilled butter under the skin, then close the pockets. Stuff the cavity with the rest of the ingredients.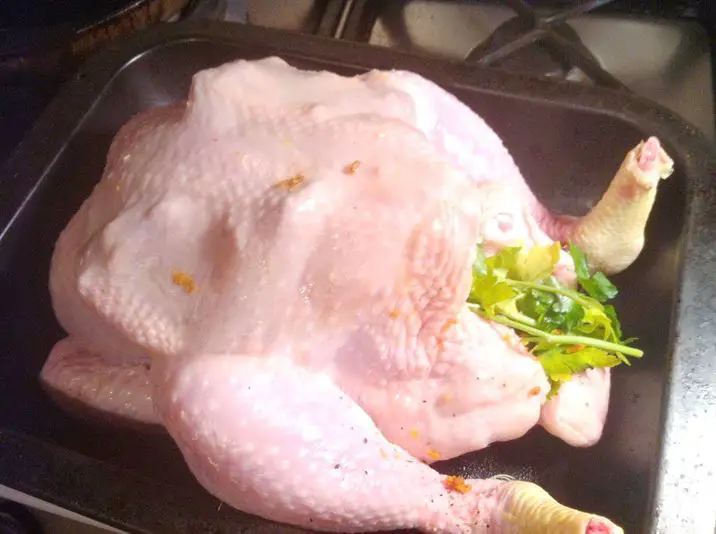 3. Preheat the oven to 190C/Gas 5. Transfer the chicken to a roasting tin. Our a glass of wine into the bottom, then cover and seal the chicken with tin foil. Roast the chicken for 1 hour, then remove the foil and cook for a further 20 mins, to crisp up the skin. To check the chicken is done, insert a knife or skewer into the thickest part of the thigh meat. If the juices run clear, its done.
4. Serve with roast potatoes, roast butternut squash and steam broccoli. No need to make a gravy: just drizzle the butter juices over the carved meat.