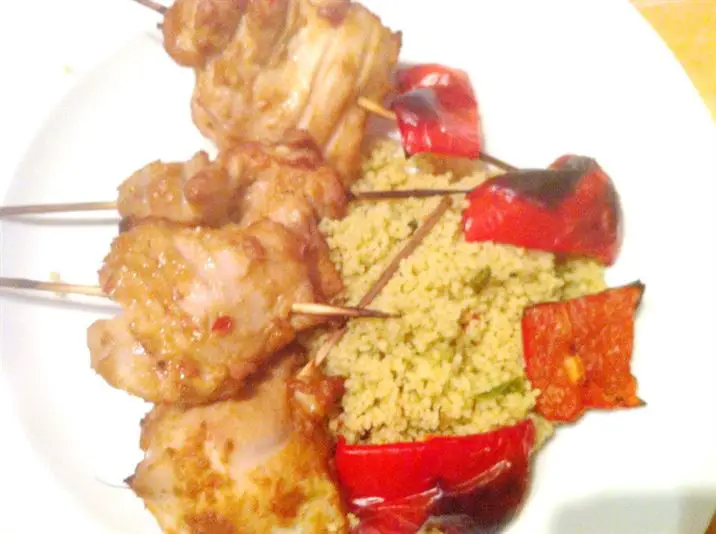 Cous cous! Whats that about, eh? Its a carb thats not really been on my radar. Pasta, noodles and rice are more my thing, but cous cous has eluded me. But when I was sent a selection of that jolly chef and TV personality Ainsley Harriotts new range of cous cous to try, I was happy to give it a whirl.
Cous cous is more often than not, an accompaniment: my task was to come up with a main accompaniment for the accompaniment! And forgive me for saying that it was a match made in heaven.
Serves 2-4
6 boneless skinless chicken thighs
1 red pepper, chopped into thick chunks
2.5cm piece fresh ginger, peeled
2 garlic cloves 1 red chilli, deseeded
1 lemongrass stalk, hard woody layer removed
2 tsp soy sauce
2 tsp fish sauce
100ml coconut milk (either from a tin, or creamed and mixed to a paste with water)
2 tbsp brown sugar
1 pack Ainsley Harriotts Aromatic Thai-Style Cous Cous
1. Put all the ingredients except the chicken, red pepper and cous cous into a food processor and whiz to a thick paste. Transfer to a bowl.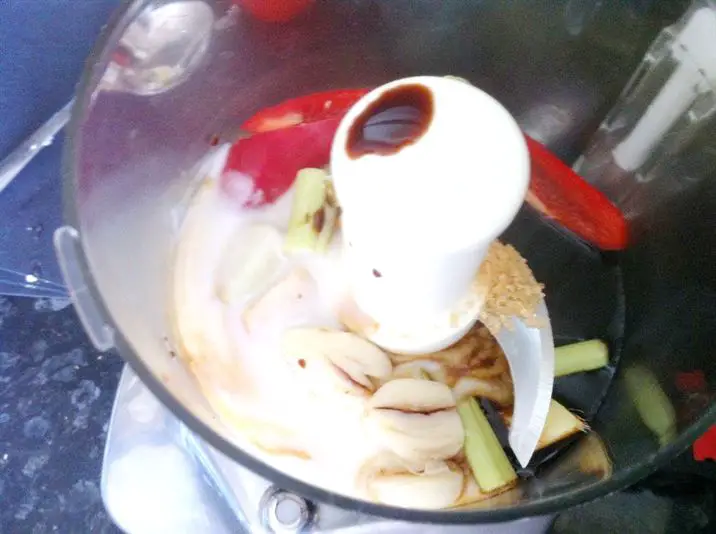 2. Chop the chicken thighs into meaty chunks and marinate in the Thai paste.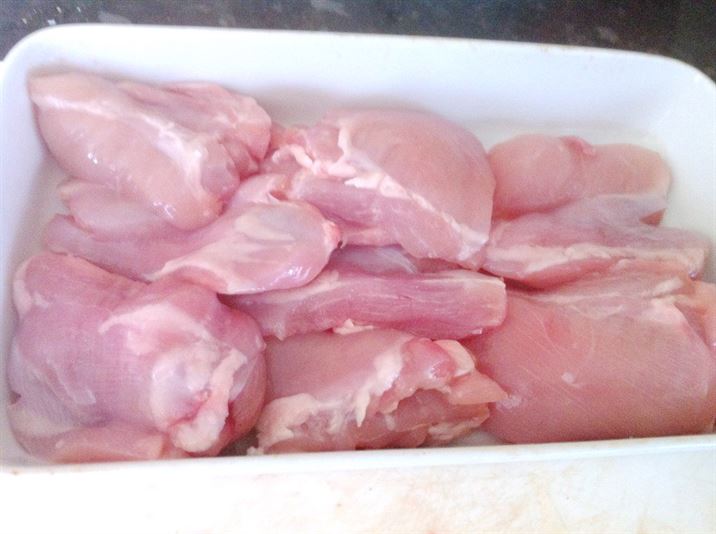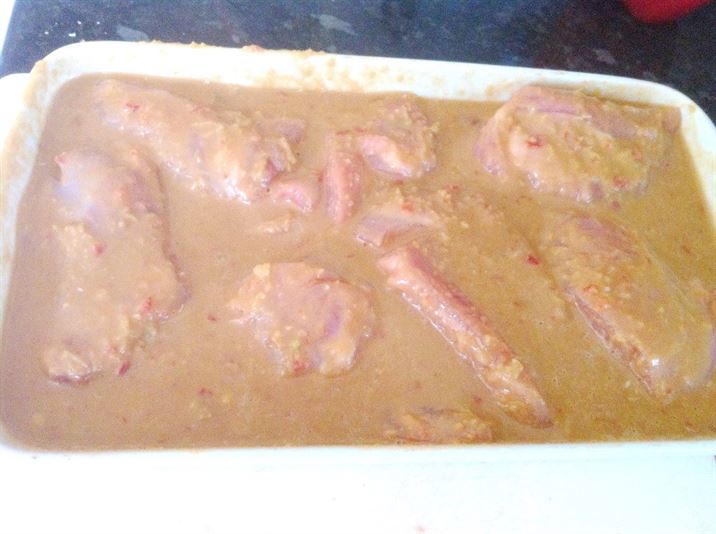 3. Soak 8-10 wooden skewers in cold water for 10 mins. Shake the excess marinade off the chicken and thread onto the skewers.
4. Preheat a grill to 180C/Gas 4 and put the skewers on a rack. Lay the pepper chunks on the rack, too. Meanwhile, transfer the leftover marinade to a small saucepan and gently cook for approx. 5 mins.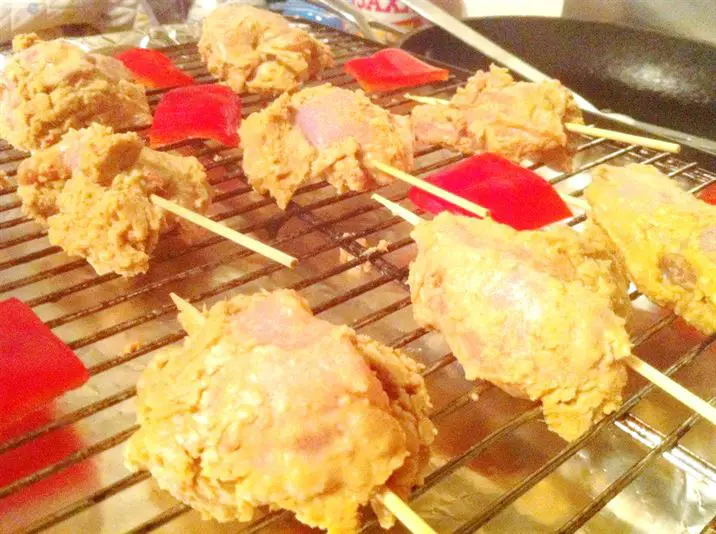 5. Cook for approx. 10-15 mins until the chicken is golden brown and cooked through, turning every few minutes, and the peppers are charred.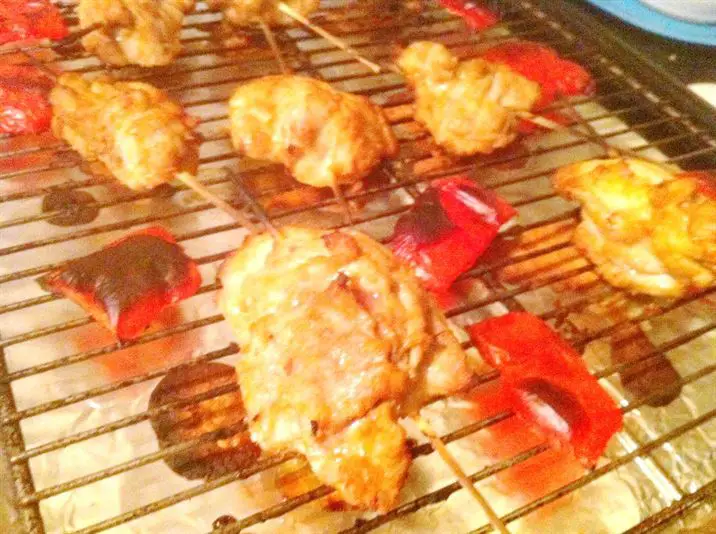 6. Make the Ainsley Harriott Cous Cous by putting it into a bowl and adding 160ml boiling water. Leave to stand for five mins, then fluff up with a fork.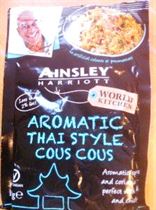 7. Serve with the chicken and peppers, with the coconut marinade sauce drizzled over.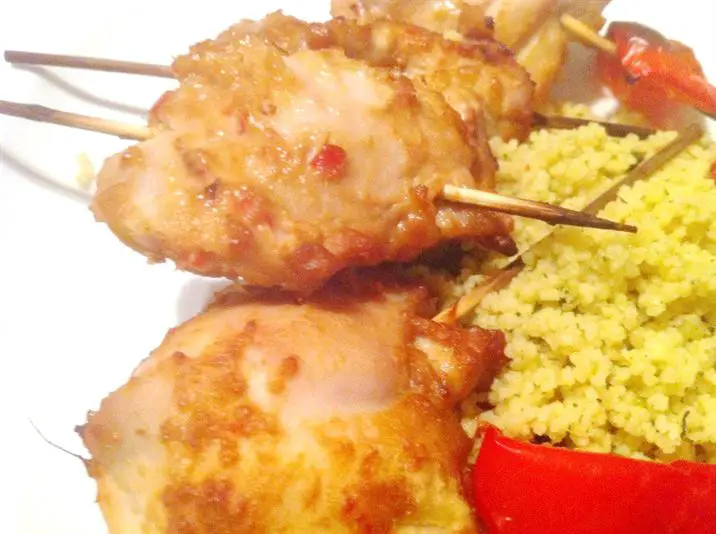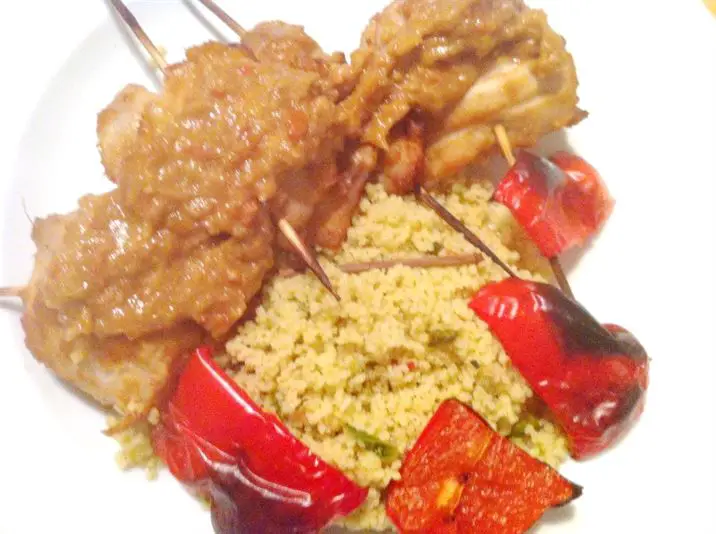 ¢ Not a sponsored post. I bought the ingredients for the chicken and came up with the recipe.