Now that the summer has finally arrived, theres nothing more finger lickin good that this simple spicy chicken dish with hot, tangy new potato salad. Id like to argue that its also very healthy, but given that I added 100g butter to the frying oil and that mayonnaise is not know for its heart-protecting properties, I cant. Just live in the moment, why doncha!
Serves 2-4
2 free-range chicken breasts
4 tbsp plain flour
2 eggs, beaten
100g breadcrumbs (I made mine from stale wholemeal bread slices, which I first dried out in the oven, then blitzed in a blender)
1 tsp chilli powder
1 tsp paprika
1 tsp cayenne pepper
1 tsp salt
1 tsp freshly ground black pepper
2 tsp cumin powder
1 tsp coriander powder
500m sunflower or vegetable oil
100g butter
12-14 new potatoes, boiled until tender in a sauacepan of salted water
4 tbsp mayonnaise (Hellmans is best)
1 tbsp hot English mustard
Sweetcorn (from a can), to serve
1. Place the chicken breasts between two sheets of plastic wrap and beat them with a meat hammer or rolling pin until about 1cm thick.
2. Take three small plates and put the flour on one, the eggs on another, and the breadcrumbs on the third.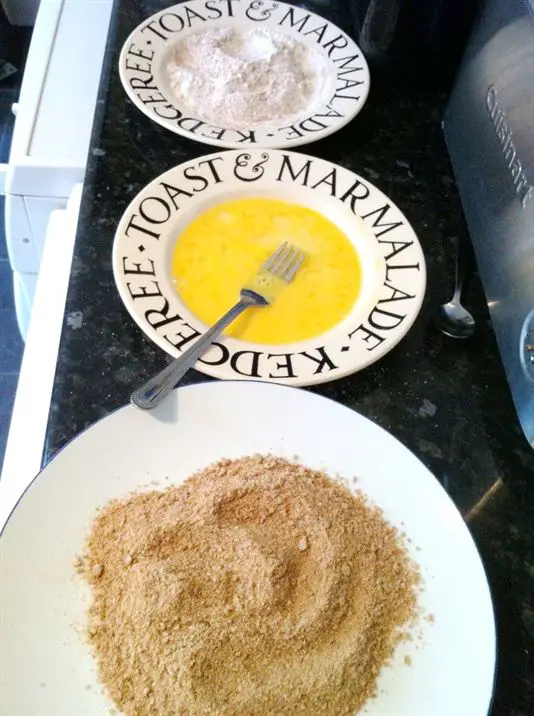 3. Mix all the spices together in a cup and divide the mixture between the flour and the breadcrumbs.
4. Dip the chicken breasts first in the flour, then shake off the excess; then in the beaten egg, then shake off the excess; then finally in the breadrcrumbs. Pat down and ensure the eggs are completely coated with the crumbs.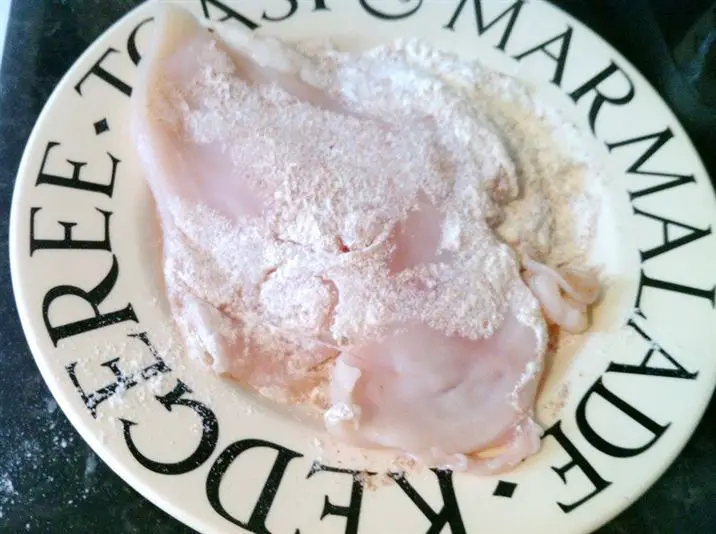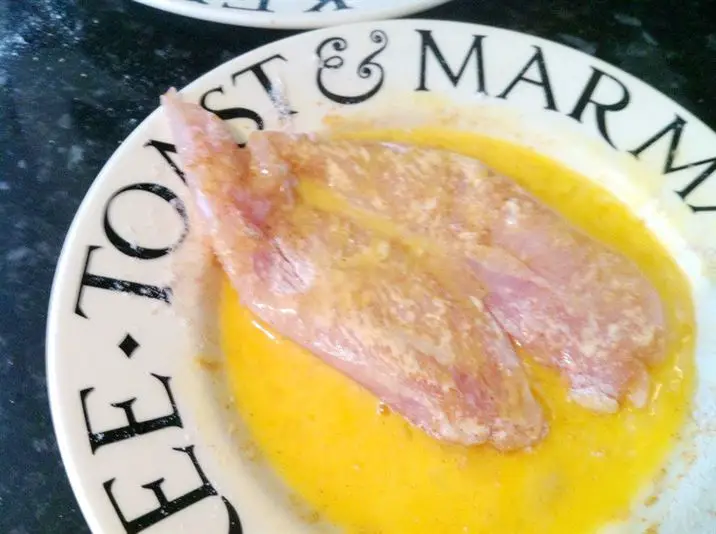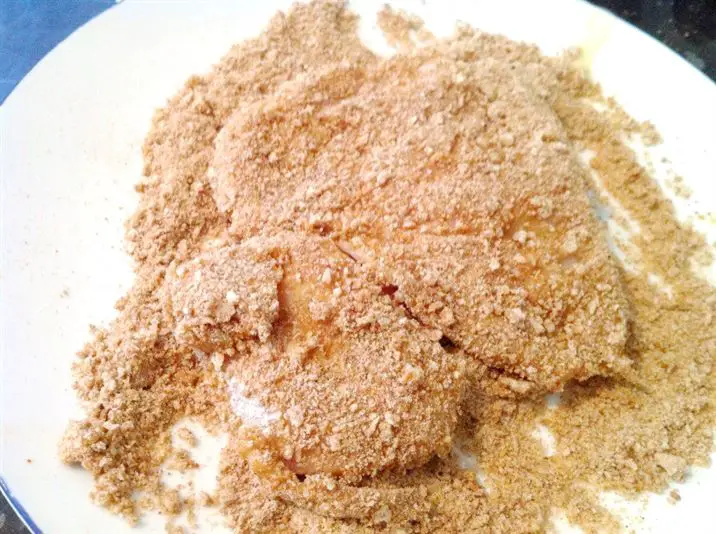 5. In a large frying pan or wok, heat the oil and then add the butter until it is foaming. Gently lower each crumbed chicken breasts into the oil/butter. Cook for 4-5 mins each side, turning over every minute or so to make sure the crumbs dont burn.
6. Meanwhile, make the potato salad by tossing the still-warm potatoes together with the mayo and mustard.
7. Drain the chicken breasts on some kitchen paper, then serve with the potato salad and sweetcorn, that has been seasoned with a little salt and pepper.