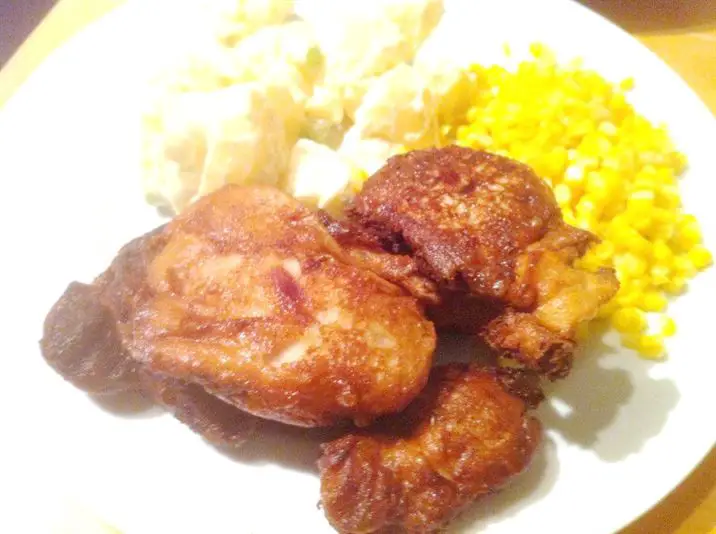 I have a dream recipe for Southern Fried Chicken, which involves 20 ingredients and is as close to the KFC coating as Ive ever tasted.
But that will have to wait for another day.
This one was hastily thrown together when I found myself short of inspiration for the kids tea. Its very experimental and it only kind of worked, if Im honest.
I started off by cooking the chicken in milk I kid you not- believing it would tenderise the chicken, keep it juicy, and par-cook it so I wouldnt have to worry about salmonella at the frying stage.
Anyway, I believe tragedies should be shared, as well as triumphs, so here we go.
6 chicken thighs, boneless, skinless
1 pint milk
1 carton buttermilk
Plain flour, approx. 1 cup, enough to make a batter
Fried chicken seasoning (I bought mine from Twitter pal Diane Prince, @healthymealkitz)
Oil, for frying
1. Put the milk in a saucepan, add the chicken, bring to a gentle simmer and cook for approx. 10 mins. Drain and discard the milk. But the chicken to one side and allow to cool.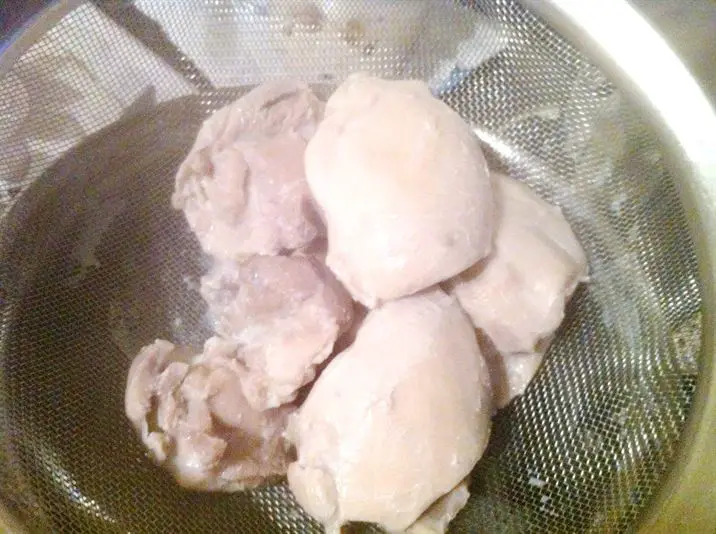 2. In a large bowl, mix the flour , spices and buttermilk into a thick batter.
3. Add the cooked chicken and toss together until the chicken is completely coated.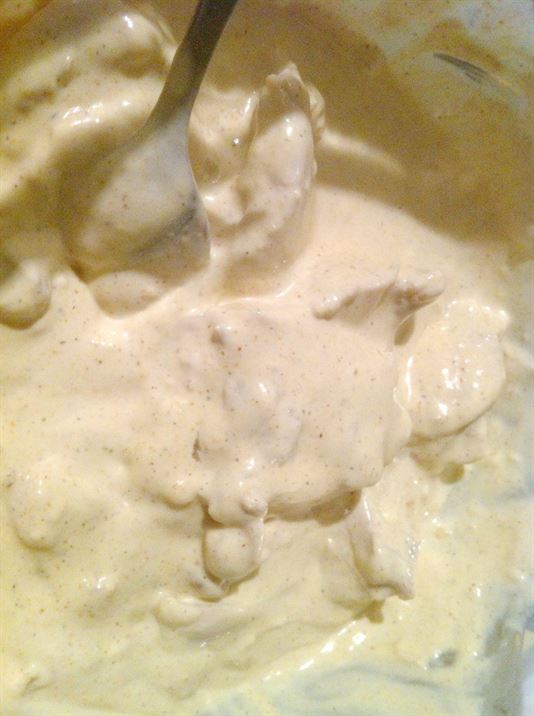 4. Meanwhile, heat approx. 1 litre of oil in a large frying pan, then gently cook the chicken pieces, turning regularly. This is where I messed up the oil was far too hot, and I quickly burnt the flour coating.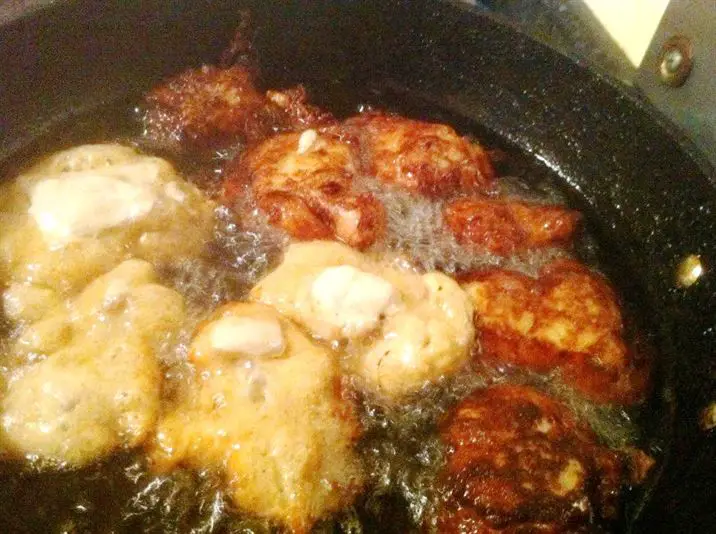 5. Serve with potato salad and corn on the cob.
Its not my greatest triumph, but what it lacks in looks, it made up in taste. Very savoury and spicy, though the coating should have been crispier and golden, not black!