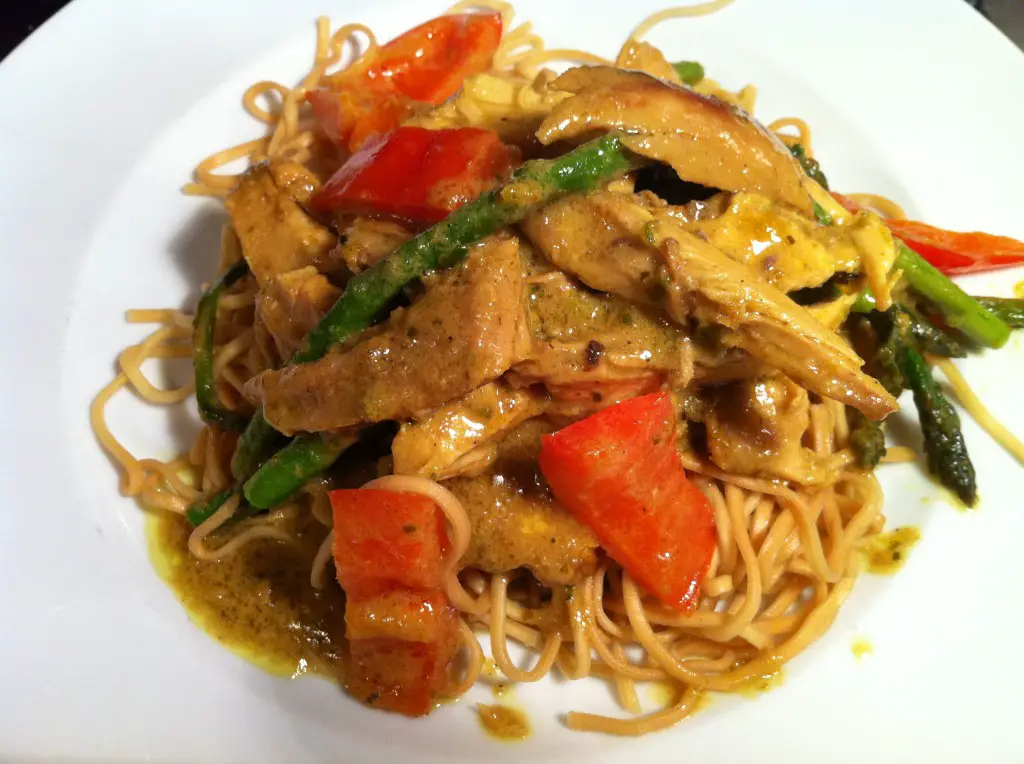 What could be simpler than taking a couple of tablespoons of Thai green curry paste, mixing it with a can of coconut milk, then chucking in some leftover chicken, asparagus and chopped red pepper? OK, OK, toast could be easier, granted. Or a boiled egg. But neither of those will hit your gastronomical pleasure post like this dish.
Ive used my friend Nitsas homemade (and gloriously fiery) Thai green curry paste, but a good quality shop-bought paste will do the job just as well.
Serves 2
1 tsp oil
2 tbsp Thai green curry paste
1 can coconut milk
Leftover chicken from the Sunday roast, or pre-cooked chicken breast and thigh meat
Small bunch asparagus, woody ends trimmed
1 red pepper, deseeded and chopped into chunks
Medium egg noodles, cooked according to packet instructions, to serve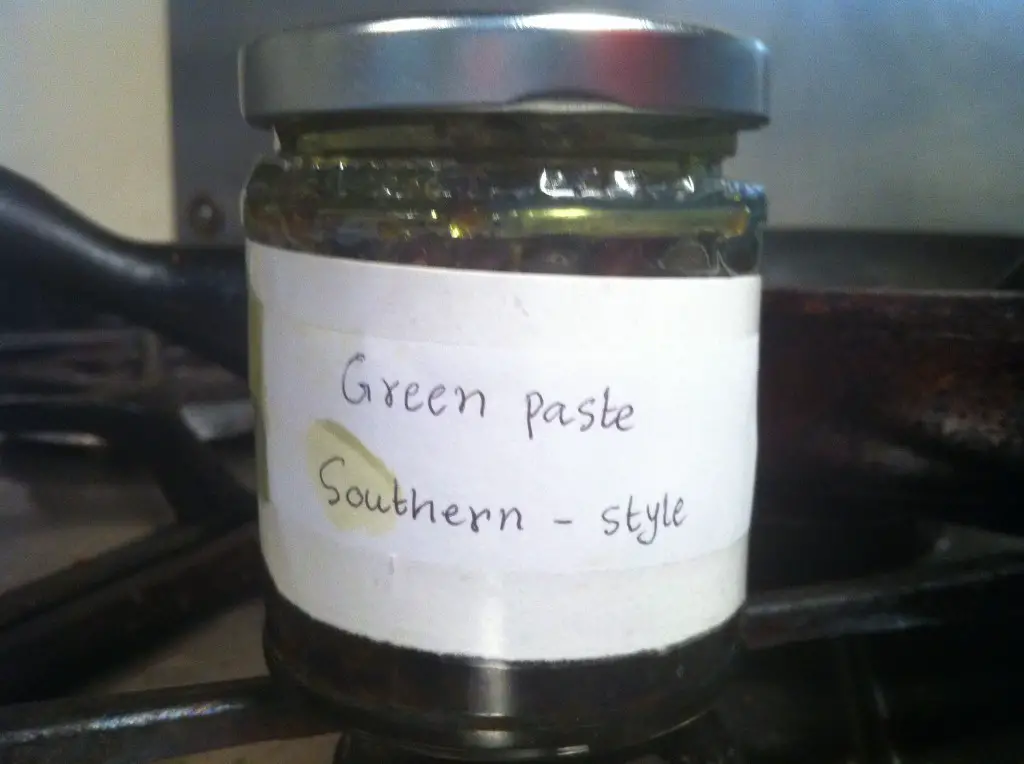 1. Heat the oil in a large frying pan and stir-fry the Thai green curry paste for 1 min, until fragrant.
2. Add the coconut milk and bring to the boil. Cook for 3-4 mins to reduce and slightly thicken the sauce.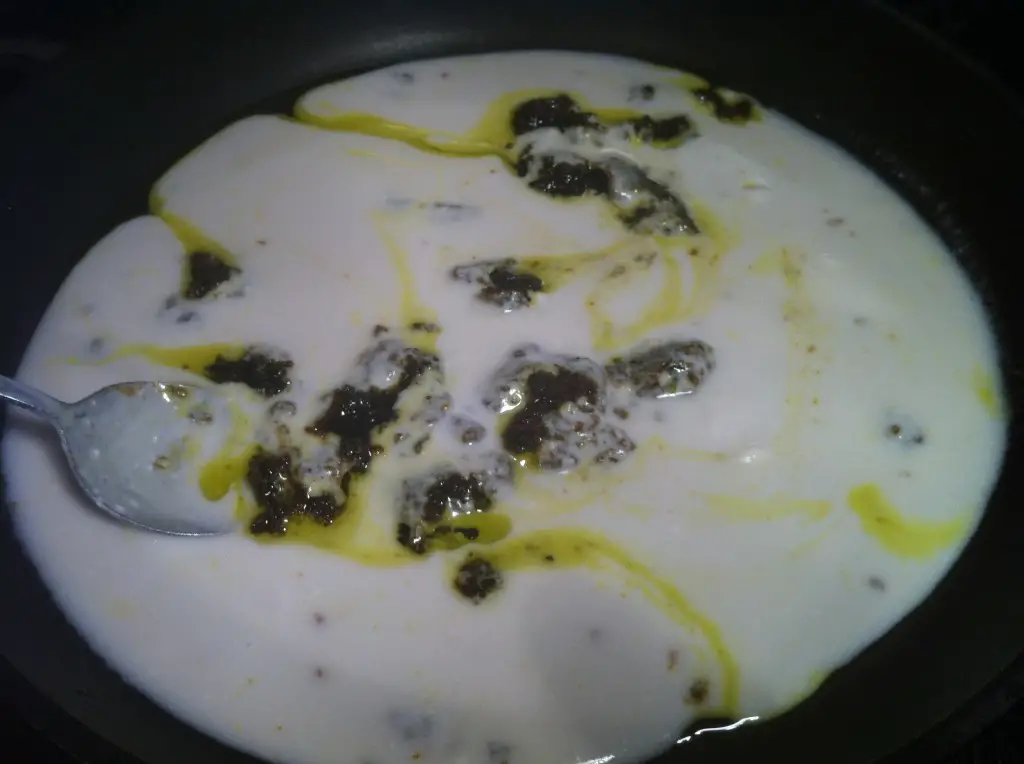 3. Add the leftover chicken, asparagus and pepper chunks. Stir to combine, then cook until the pepper and asparagus are cooked and the chicken is heated through, approx. 5-7 mins.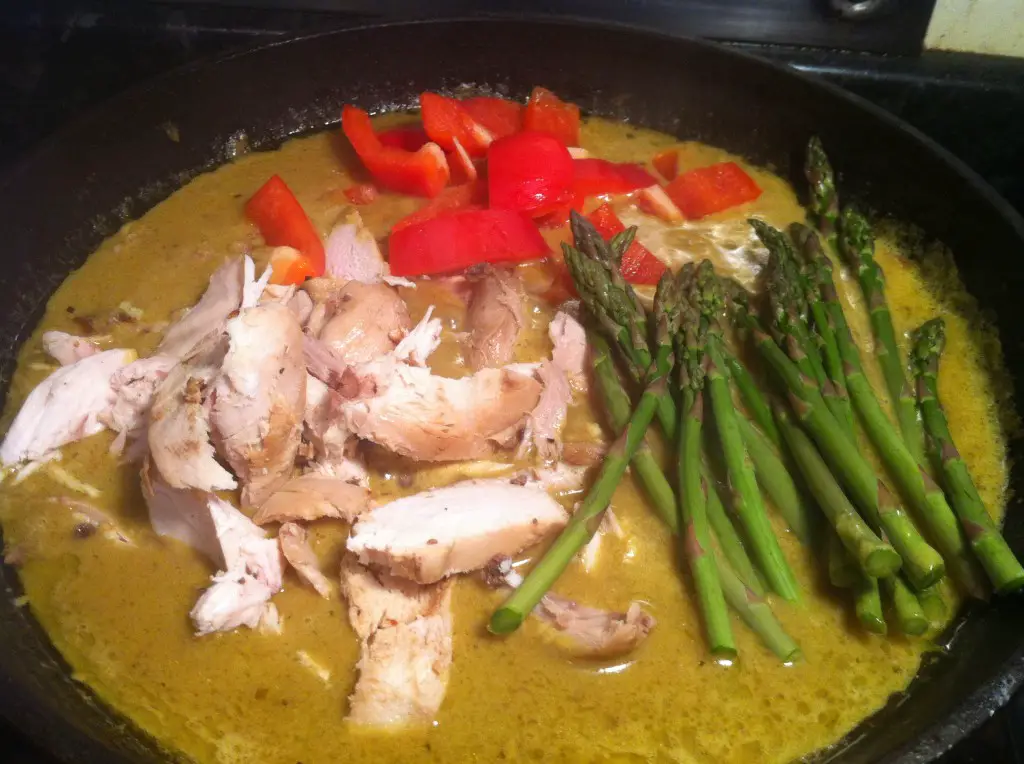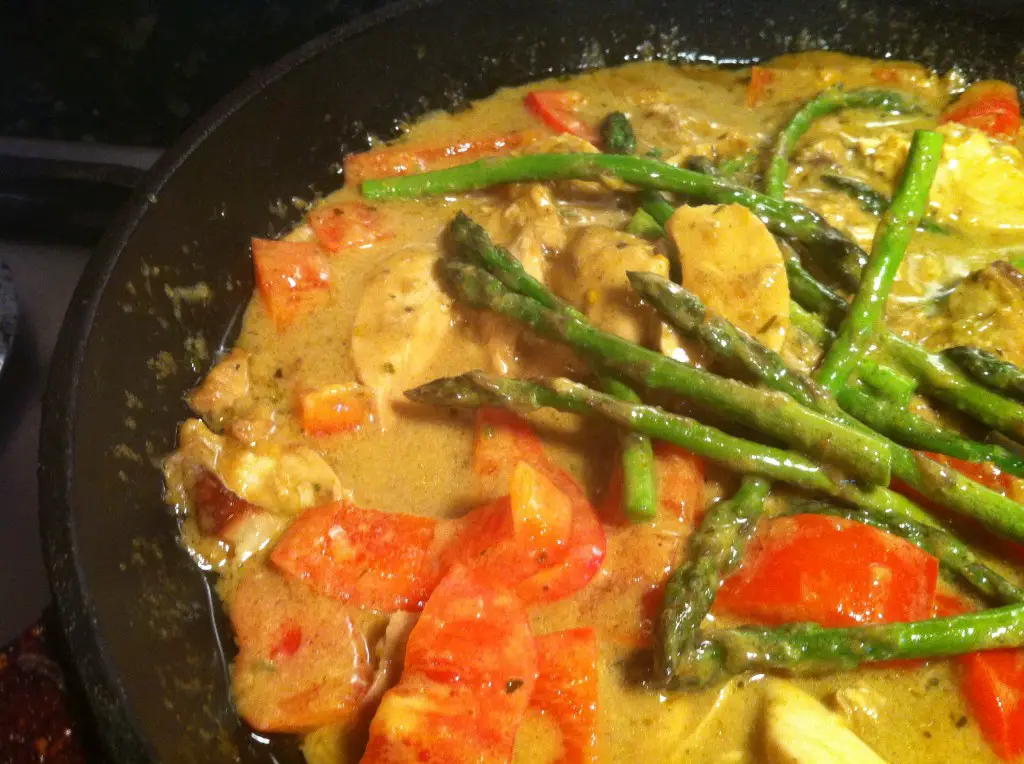 4. Serve on a bed of medium egg noodles.