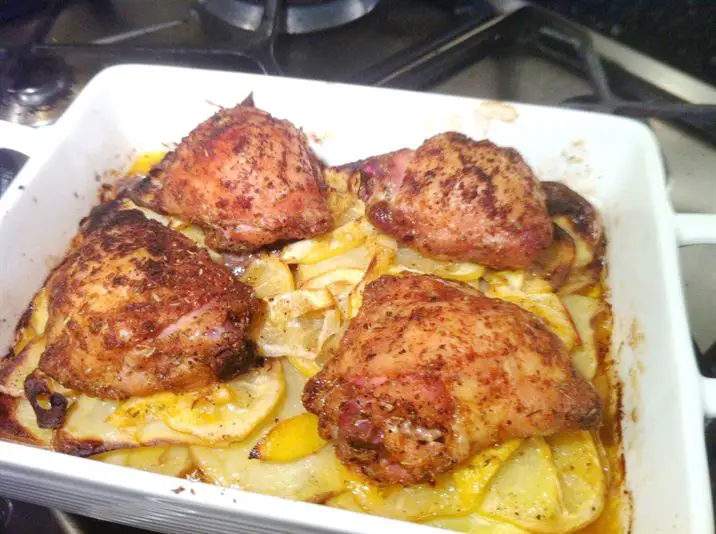 This delicious midweek meal is so simple I might get sued under the Trade Descriptions Act for calling it a recipe. All you need is pack of bone-in, skin-on chicken thighs, a couple of large potatoes, a lemon and some dried herbs and seasoning. Bung it in the oven, go and watch some real cooking on Masterchef for an hour, then return to lemony herby deliciousness. Serves 2-4 4 chicken thighs, skin-on, bone-in 2 tbsp olive oil 2 tsp garlic salt 2 tsp Italian dried herbs 2 tsp dried onion granules 1 tsp crushed dried chillies 1 tsp black pepper Knob of butter 2 large potatoes (baking potatoes are best) 1 lemon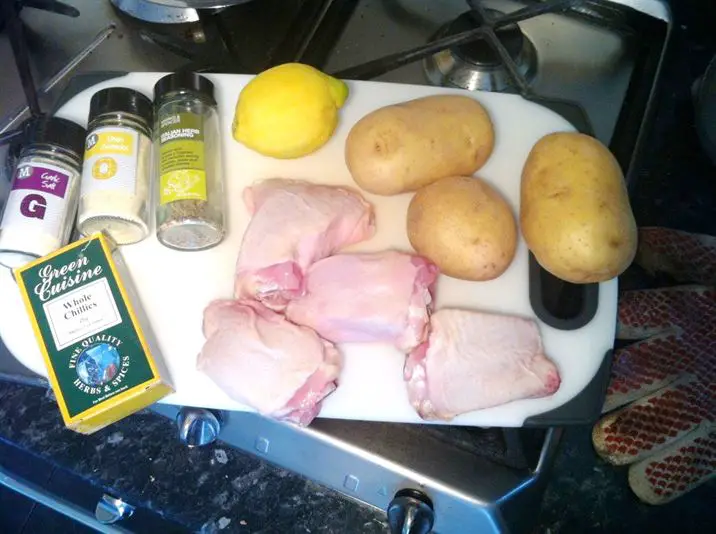 1. Put the chicken thighs in a freezer bag with the oil, salt, herbs, onion granules and pepper. Massage thoroughly and set aside in the fridge for 1 hour. 2. Finely slice the potatoes in rounds, approx. 2mm thick. Slice the lemon to the same thickness. 3. Grease a baking tray with the butter and layer on the potato slices.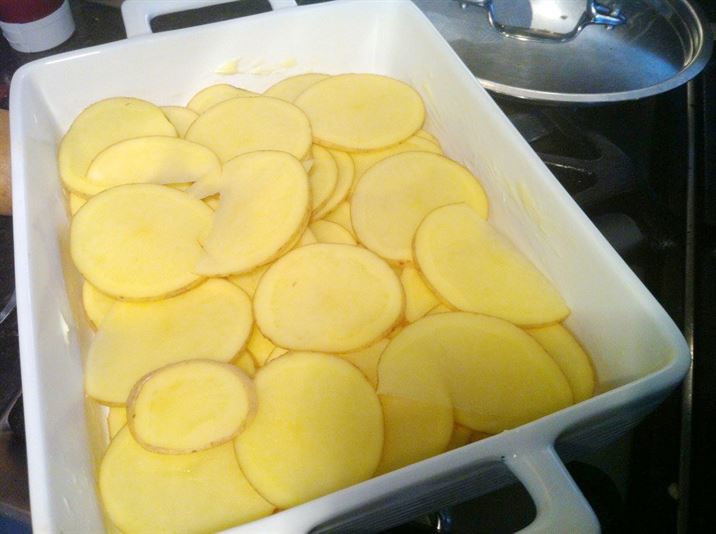 4. Top with the lemon slices.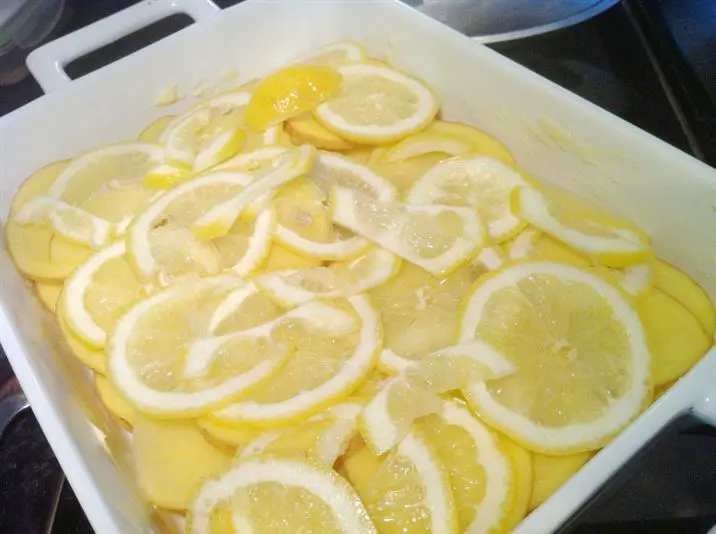 5. Remove the chicken from the freezer bag and place on top of the lemon.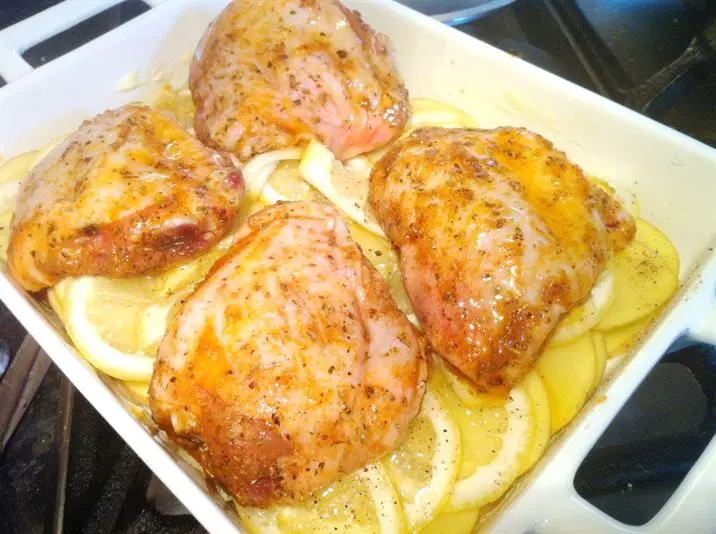 6. Cook in a pre-heated oven at 180C/Gas 4 for 50 mins to 1 hour, until the chicken skin is crisp and the juices run clear when you insert a fork into the thickest part.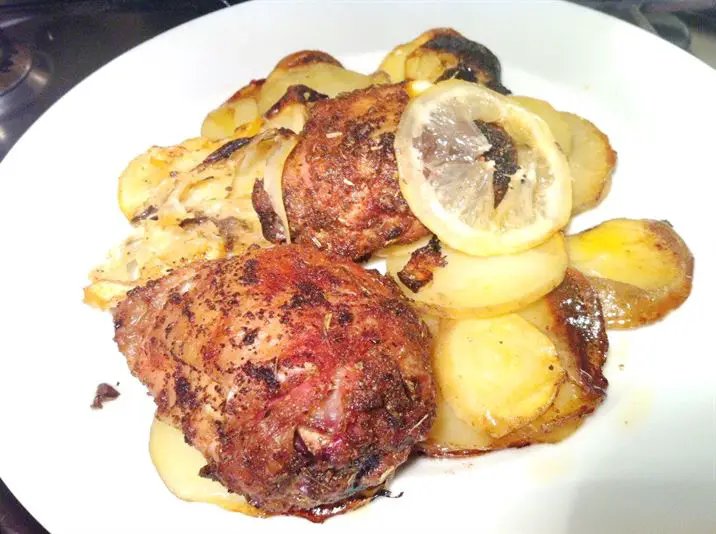 Delicious hot or cold.