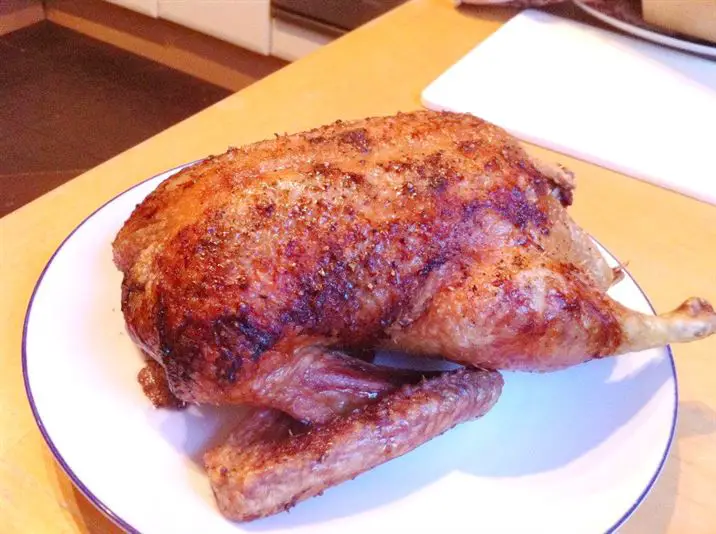 This really couldnt be simpler. Buy a duck, prick the skin, rub a little salt in. Bung it in the oven. Wait. Done. Love a duck!
Serves 4
1 free-range duck, approx. 1.5kg
Sea salt
1. Preheat the oven to 190C/gas 5. Trim the duck of any excess fat, then place it on a roasting tin and prick the skin all over, making sure you dont go too deep (you want to release the fat, not the juices from the muscle).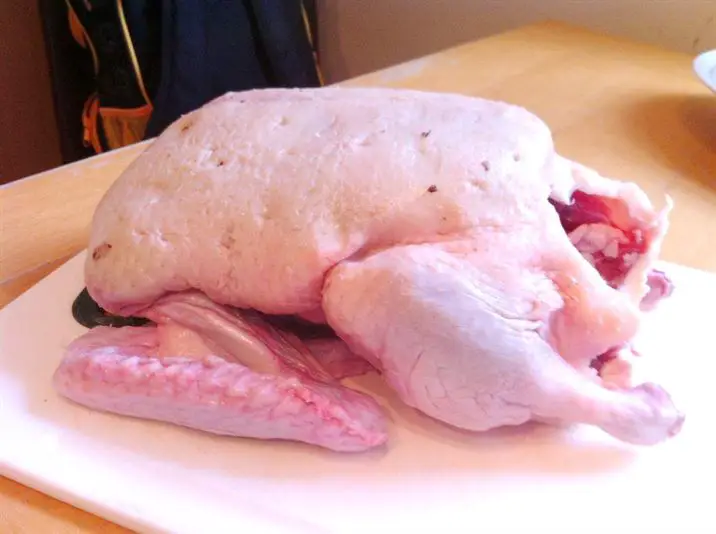 2. Roast in the oven for 1 hour 20 mins to 1 hur 30 mins, until the skin is crisp and the flesh is tender and moist. Check its cooked by piercing one of the thighs with a skewer. If the juices run clear, its done.
3. Transfer a plate and leave to rest. You can use the fat that has come out of the duck to roast veg or parboiled potatoes for 25 mins while the duck is resting.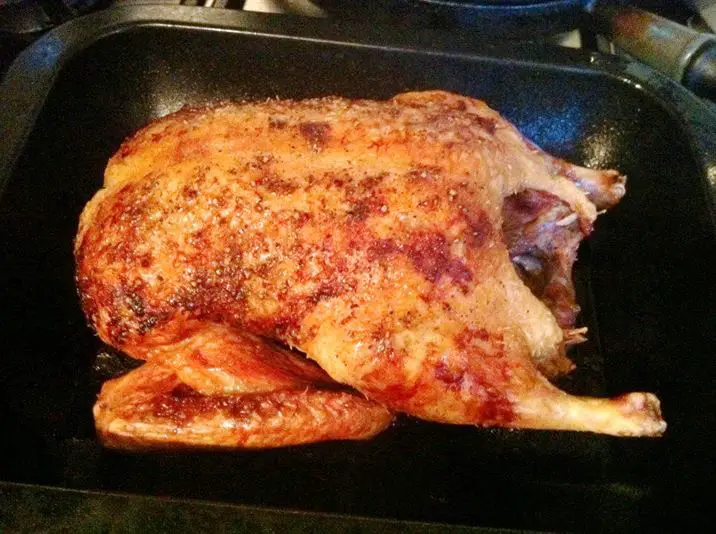 4. Carve the duck by taking the breasts off whole and slicing across the grain into thick slices. Serve the legs separately, or preserve in the reserved fat for confit duck at a later date.