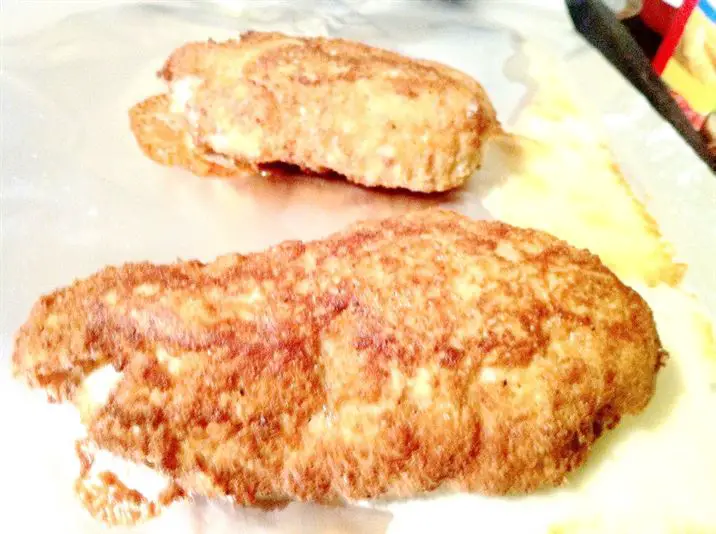 Dolcelatte means sweet milk in Italian and the cheese is as creamy and sweet as it says on the tin. It makes a wonderful oozing filling for kiev-style chicken breasts. The cheese keeps the chicken moist from inside-out and works as a creamy condiment if served with a baked potato.
Serves 2
2 chicken breasts, skinless
60g Dolcelatte
2 tbsp plain flour
1 egg
6 tbsp fresh breadcrumbs
1 tsp cayenne pepper
1 tsp paprika
1 tsp salt
1 tsp freshly ground black pepper
500ml vegetable or sunflower oil
1. Butterfly the chicken breasts by slicing through the thickest part with a very sharp knife and opening flat out onto a sheet of clingfilm or chopping board.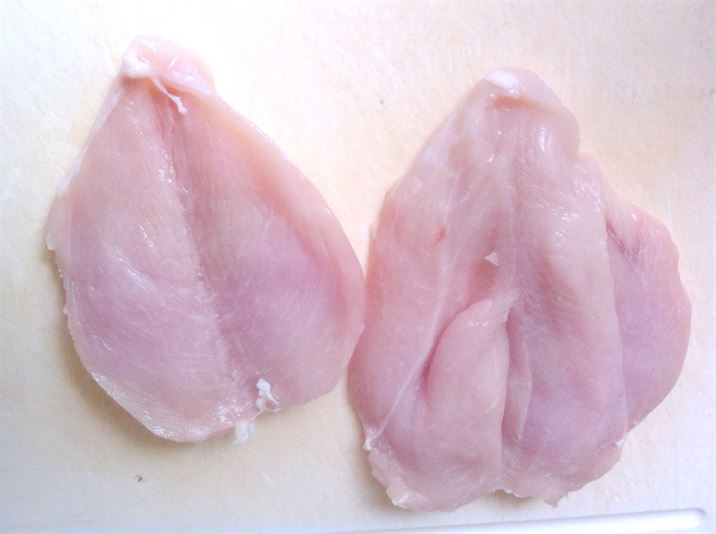 2. Divide the Dolcelatte between the breasts and place chunks down the centre of each.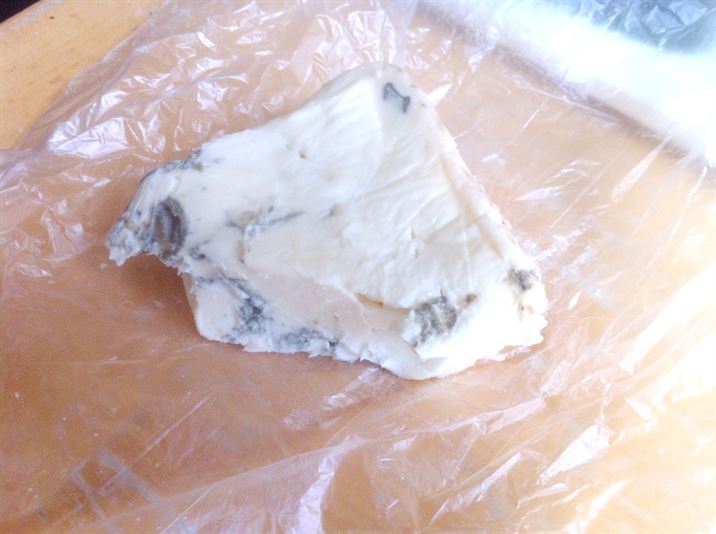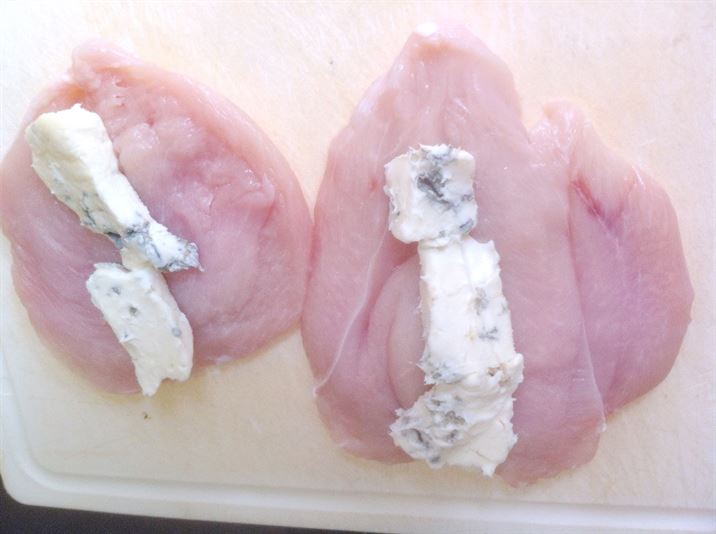 3. Roll the breasts into parcels, taking care to enclose all of the cheese.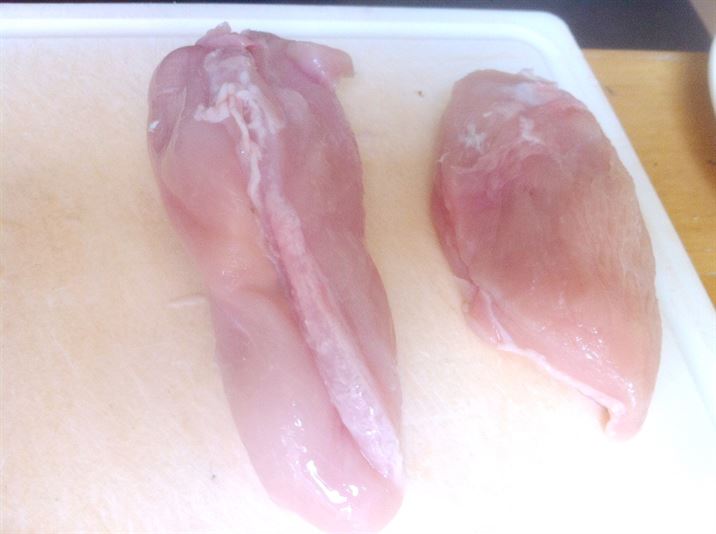 4. Arrange three small plates: put the flour onto one; beat an egg onto another; and the breadcrumbs, seasoned with the cayenne, paprika, salt and pepper, onto the third.
5. Carefully dip the rolled chicken breasts into the flour, then into the egg, then finally into the breadcrumbs, pressing down so that the parcels are completely covered and enclosed.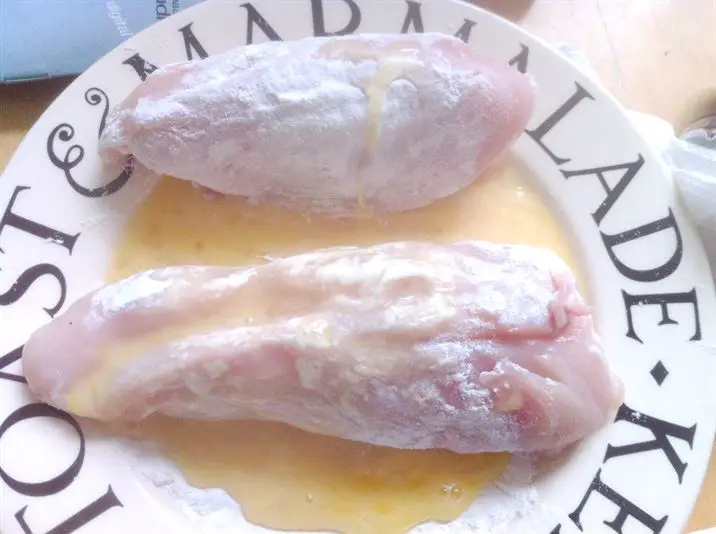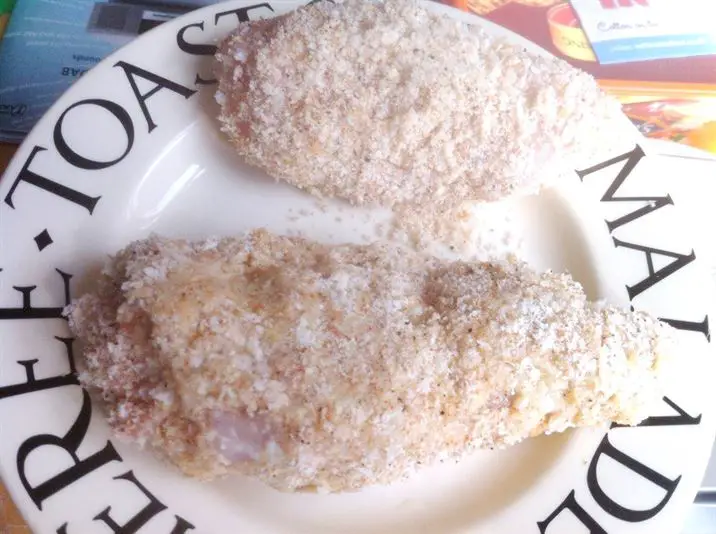 6. Preheat the oven to 180C/Gas 4. Heat the oil in a large frying pan until very hot. Carefully lower each chicken parcel into the oil and cook to seal the parcels on one side for about 2 mins, taking care not to burn the breadcrumbs. Flip over and cook the other side for 2 mins; then flip again.
7. When the parcels are completely sealed and the breadcrumbs are crisp and golden, transfer the parcels to a lightly oiled baking tray and put in the oven. Cook for 15-20 mins, until the chicken is cooked through, but still very moist and tender. I like mine to have barely left the pink stage, but I have an iron-clad stomach so you might want to cook for longer.
8. If the cheese has oozed out of the parcels, as mine did, drizzle over the kievs and baked potato when you plate up.