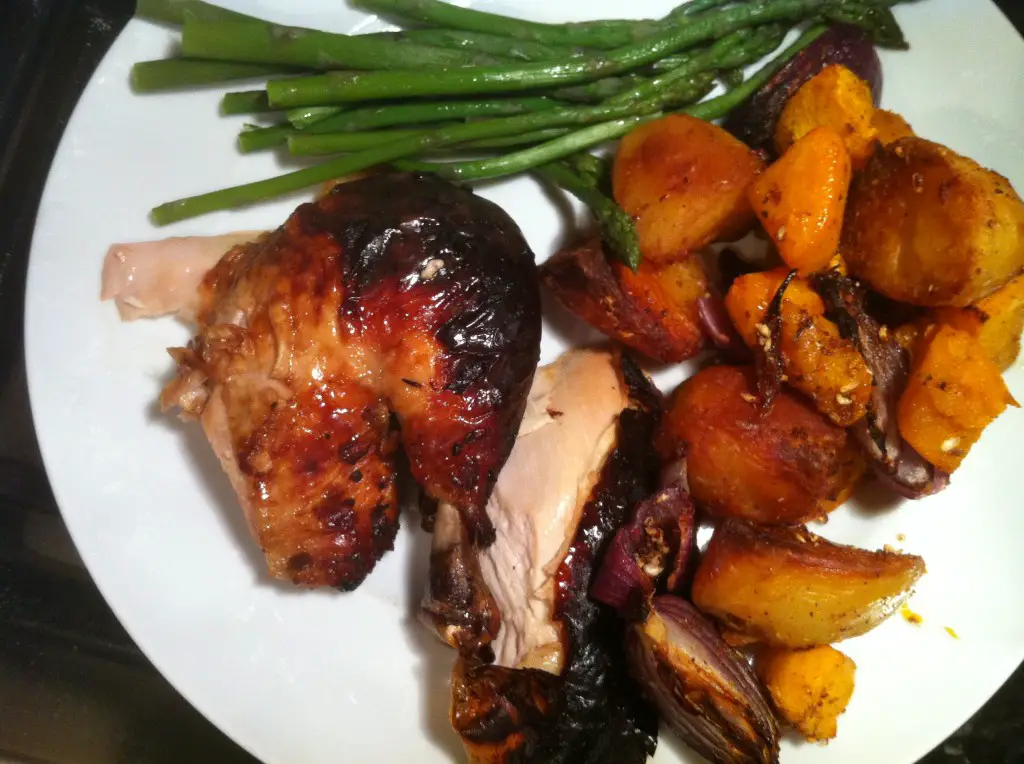 One of my favourite Chinese cooks is Ching He-Huang. I got her Chinese Food In Minutes cookbook sent to me a few years ago when I worked on a cookery magazine and Ive used it at least a couple of times a month. Its a fantastic source of inspiration.
This particular recipe for Yellow Bean & Honey Roast Chicken is one of my favourites. Im always on the look out for a new twist on the traditional roast chicken for Sunday lunch, and this one didnt let me down.
Ching writes in her introdcutory note: I love traditional roast chicken, so inspired by that and my love of Chinese ingredients, I decided to try yellow bean and honey marinade for my roast chicken, with a sprinkle of roasted ground Sichuan peppercorns for a fragrant sweet citrus numbing heat. After cooking, the leftover marinade and pan juices make a rich, savoury east-meets-west gravy.
It sounded delicious, but I must offer a word of caution on those Sichuan peppercorns: dont go over-the-top with them. Mine were given to me by a friend, Helena, and they are hotter than the Sun. Used sparingly, they impart a lovely background heat, but go to far, and your mouth will be as numb as if youve visited the dentist!
Serves 4
1 chicken, weighing approx. 1.8kg
1 tbsp ground, dry-toasted Sichuan peppercorns
1 onion, sliced
Groundnut or sunflower oil
1 tbsp light soy sauce
1 tbsp cornflour, blended with 2 tbsp cold water
Salt and freshly ground black pepper
For the marinade
6 tbsp yellow bean sauce
6 tbsp runny honey
4 garlic cloves, finely chopped
5cm piece ginger, grated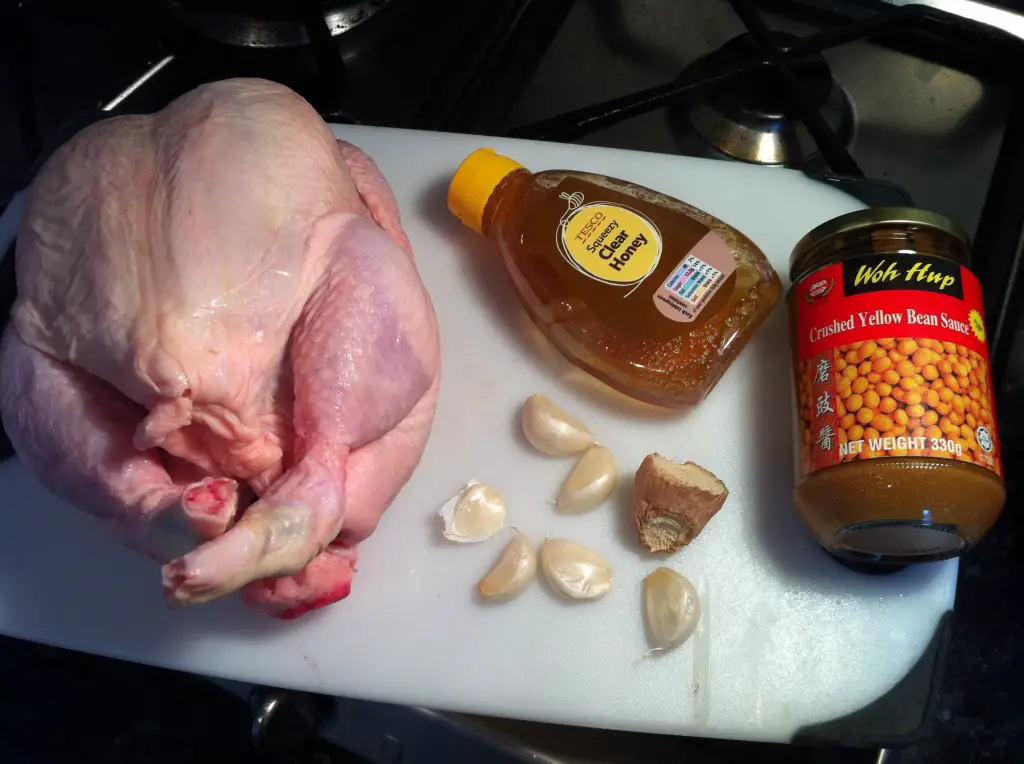 1. Wash the chicken well and pat dry with absorbent kitchen paper. Put the chicken into a large ziplock bag or freezer bag. Add the marinade ingredients and shake to coat the chicken, then leave to marinate overnight in the fridge.
2. When ready to cook, preheat the oven to 190C/Gas 5. Place the chicken breast-side up in a roasting tin. Retain the marinade. Season the chicken well with salt and half the ground Sichuan peppercorns, then stuff with the onion and brush with oil. Roast in the oven for 1 hour 20 mins, or until the juices run clear when you cut into the chicken thigh. As you can see from the photo, the skin is blackened, which is a result of the honey catching, but dont loet that put you off: its delicious.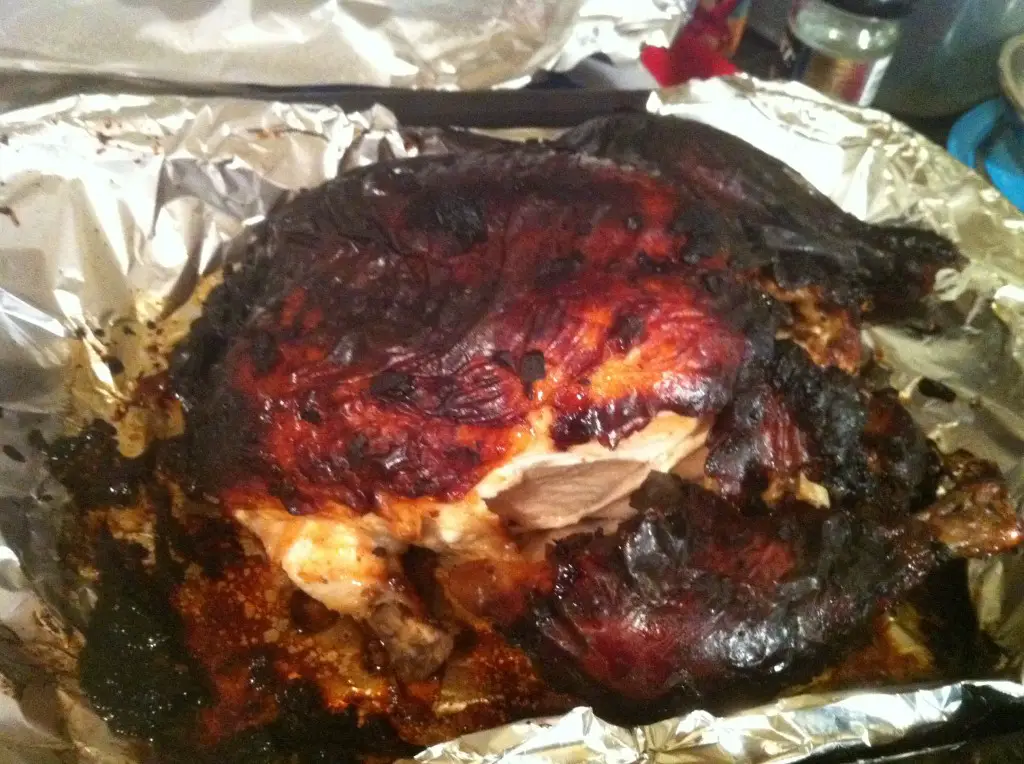 3. To make the gravy, heat the juices in the roasting tin with the reserved marinade and 100ml water until boiling. Season with salt, pepper and the soy sauce. If you like a thicker gravy, add the cornflour mixture.
4. Serve with roasted veggies (potatoes, squash, sweet potato) and steamed asparagus or broccoli.